Over on the
mse making cards threa
d the challenge was to make a card using stitches - well I love card embroidery, its time consuming but I love the finished effect.
Due to kiddies being on holiday I've been rather busy so havent been on mse much, but had to enter this challenge. I couldnt choose which one to enter, so heres a couple: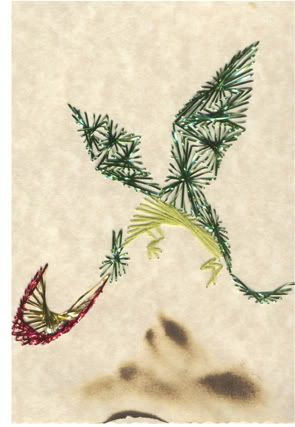 A fire breathing green dragon (I love dragons), The base card is mottled brown, and I scorched the base of it.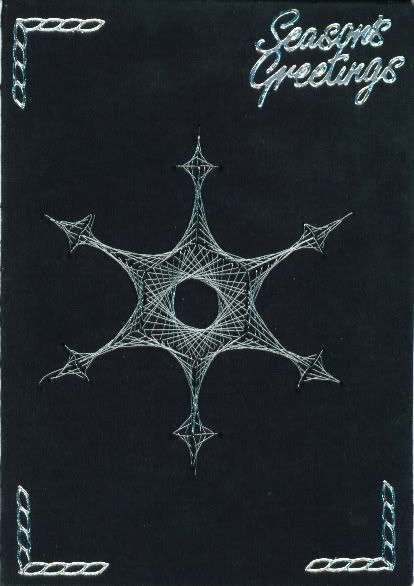 This snowflake pattern I took from my moms 1970's book that shows how to do it but putting the thread round nails rather than holes in card like I did.