This is a simple way of making wipe boards I've seen a couple of times around the net & thought it was a great idea.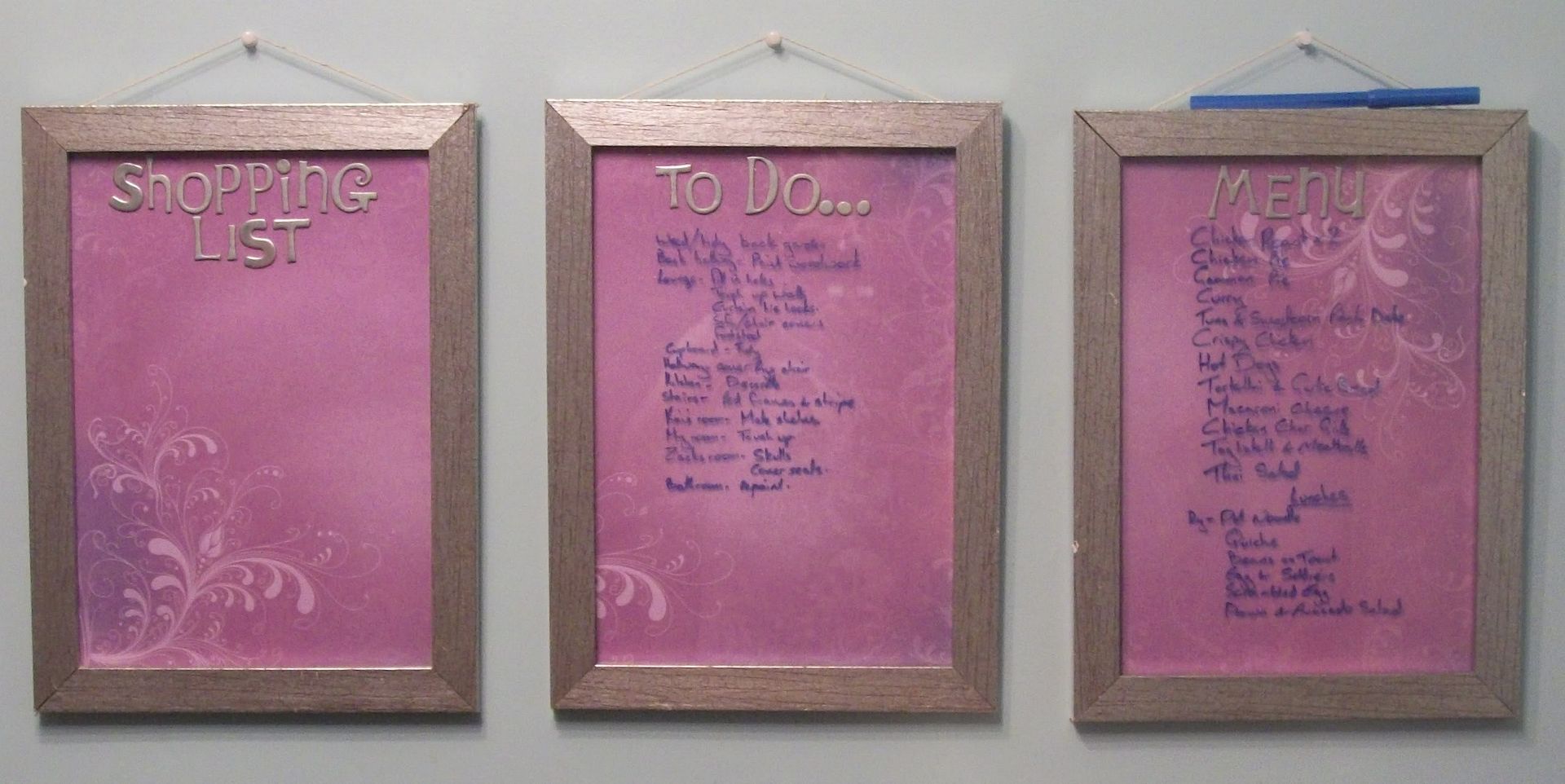 I already had 3 silver frames so simply slipped inside some pretty purple paper that I'd put headers on in silver thickers.
I can now add any items onto any of the lists by writing them with a whiteboard pen straight onto the glass & wiping it off when no longer needed..... & the colours match the ones I'm planning on using in the kitchen.