Heres this months sketch that
Sam
challenged us with ....
And heres what I came up with.......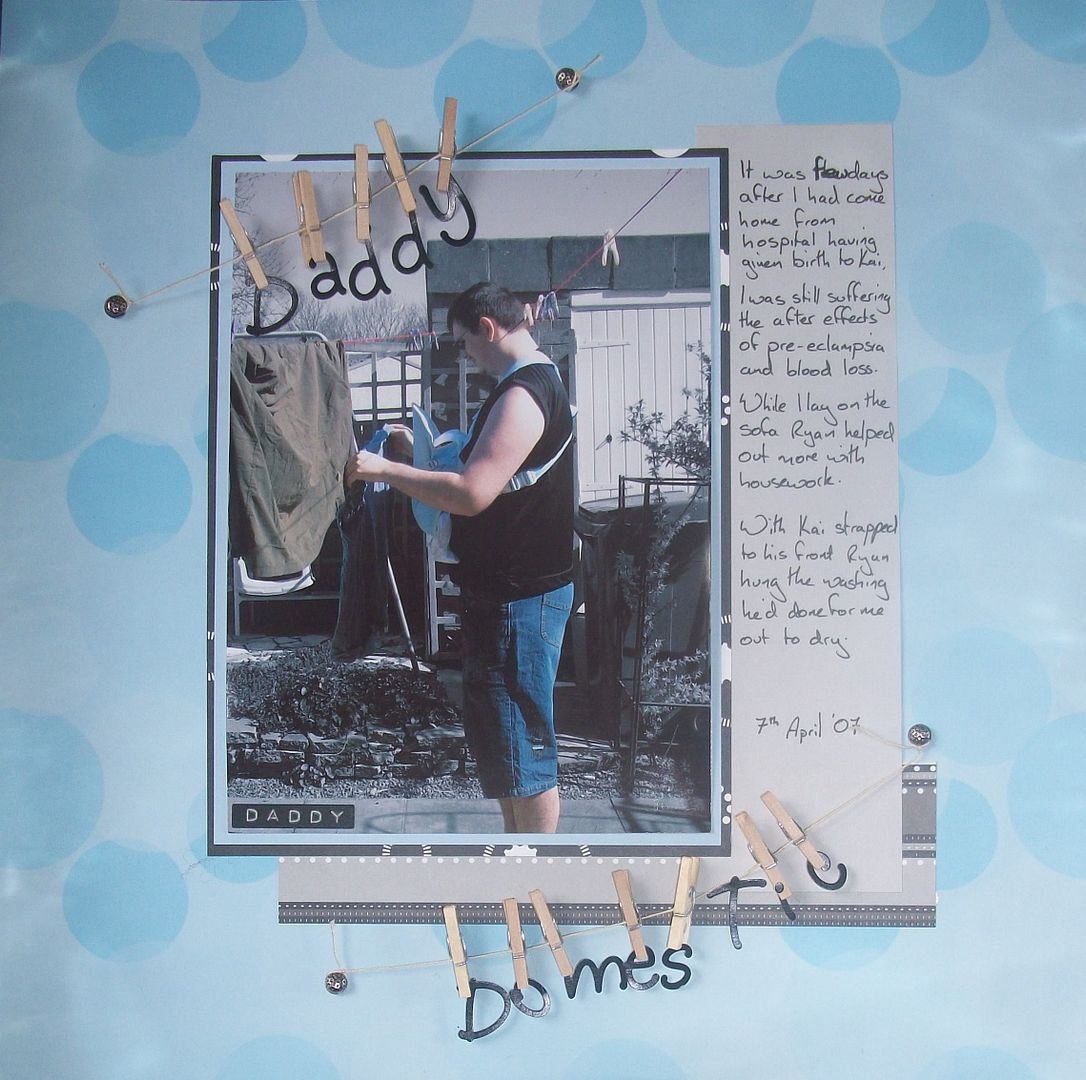 I altered the photo to a black and white background as it was so full of colour before that it detracted the eye from the main subject(s).
As the remaining colour was blue I decided to use this as the main basis of the layout.

To go along with the "hanging out the washing" in the picture I came up with the clothes line with pegs on, then decided it could hold the title up.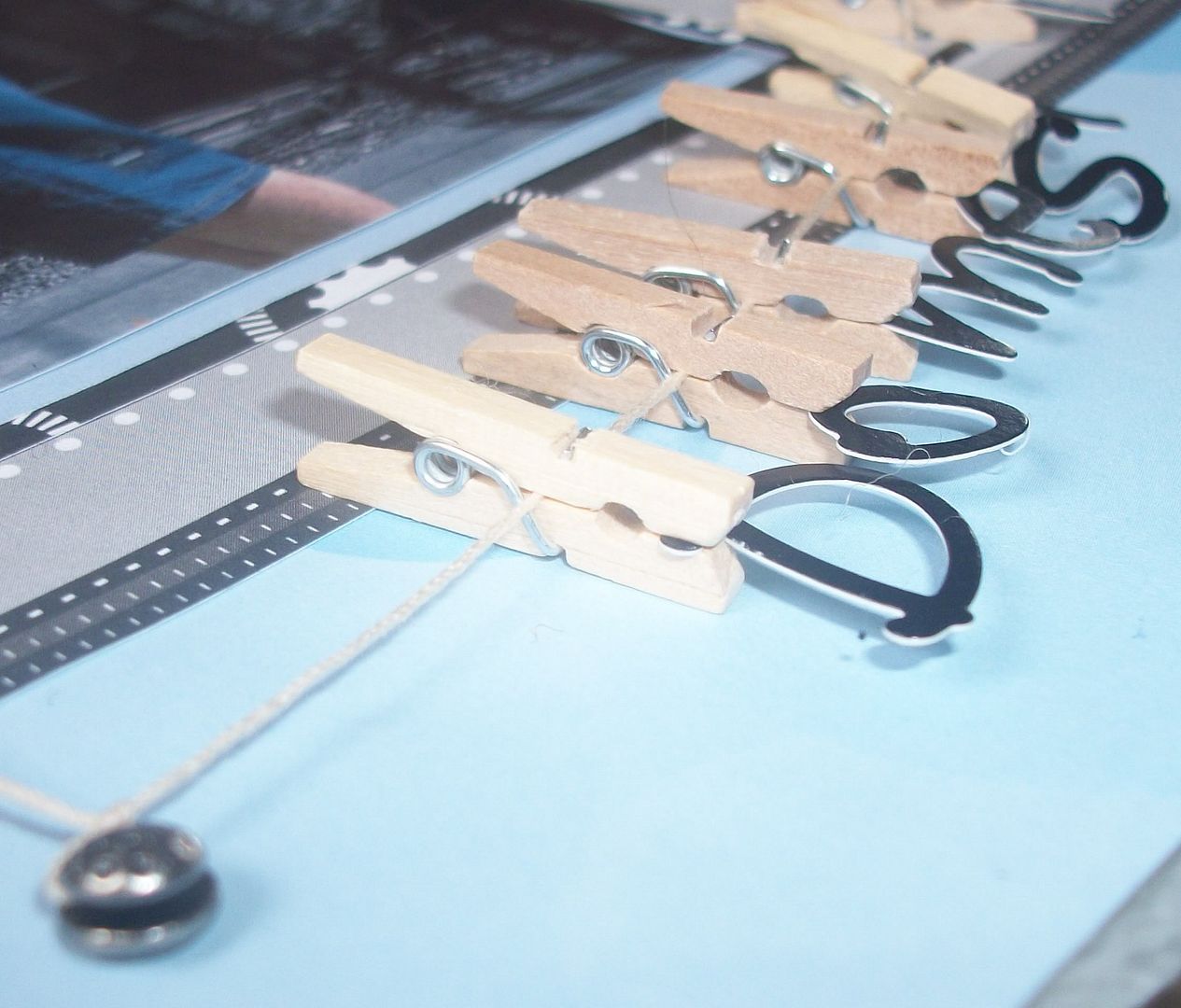 I had run out of lower case t's so used a capital T as a washing line prop.
And if your lost the others joining in on this blog hop are:-
Sam's Card Making Blog
Liberty Cottage
Chatty Crafty Arty Pig
Clearing the Brambles
Dogs Socks and Scrapbooks