I spotted a frame making kit at a reduced price & bought it with the thought "I'm sure we can make our own as well". I picked up a pack of foam from poundland as well as some foam shapes. On a day when Kai was getting upset because the big boys were playing big boy games that he couldnt join in I got them out.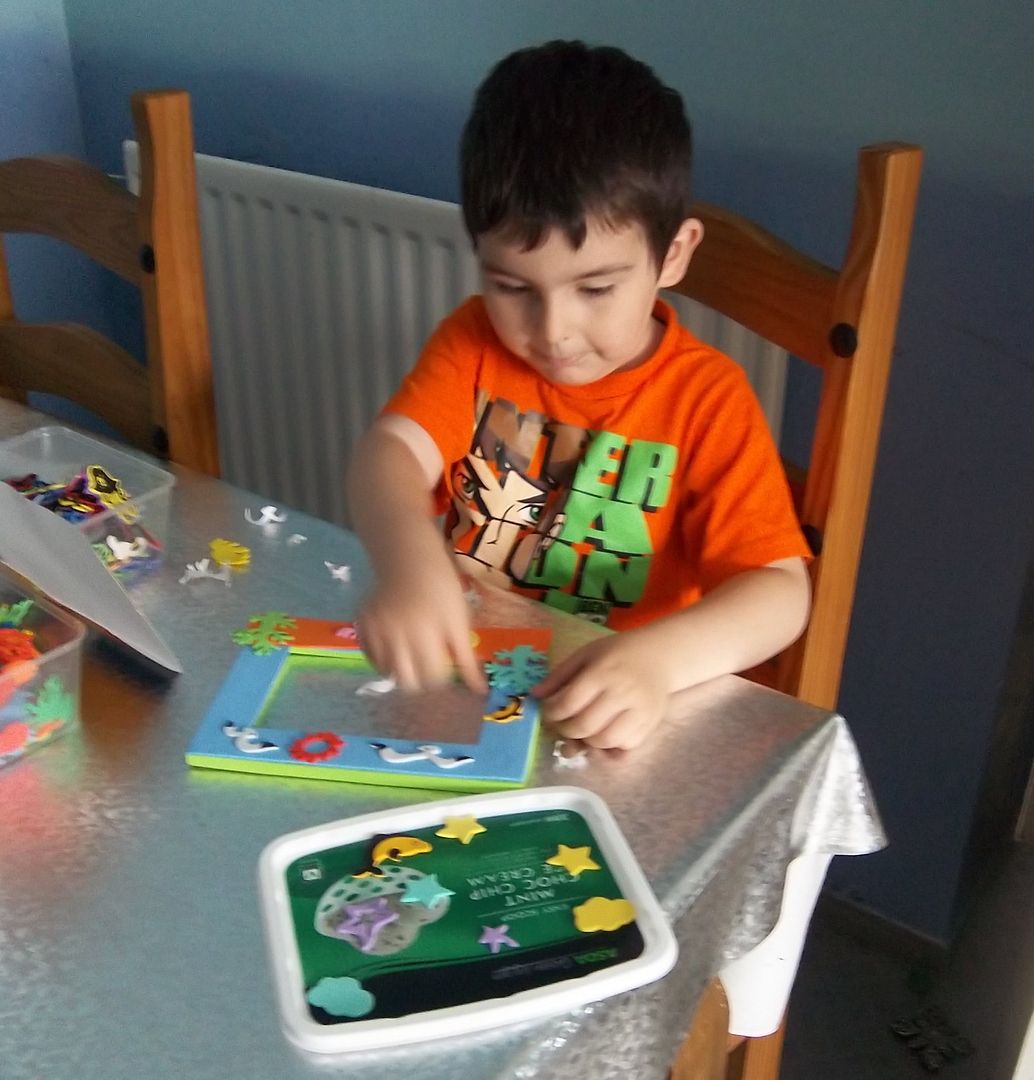 Kai started off using the kit, decorating its frame while I cut out frame shaped pieces of foam - I kept to the basic rectangle hole inside a larger rectangle but I'm sure with a bit of time & patience you could cut some really intricate designs out.
While Kai decorated these frames I cut scrap card out, slightly small than the frame and stuck foam sticky pads along the edge, leaving a slight border and a gap at one end.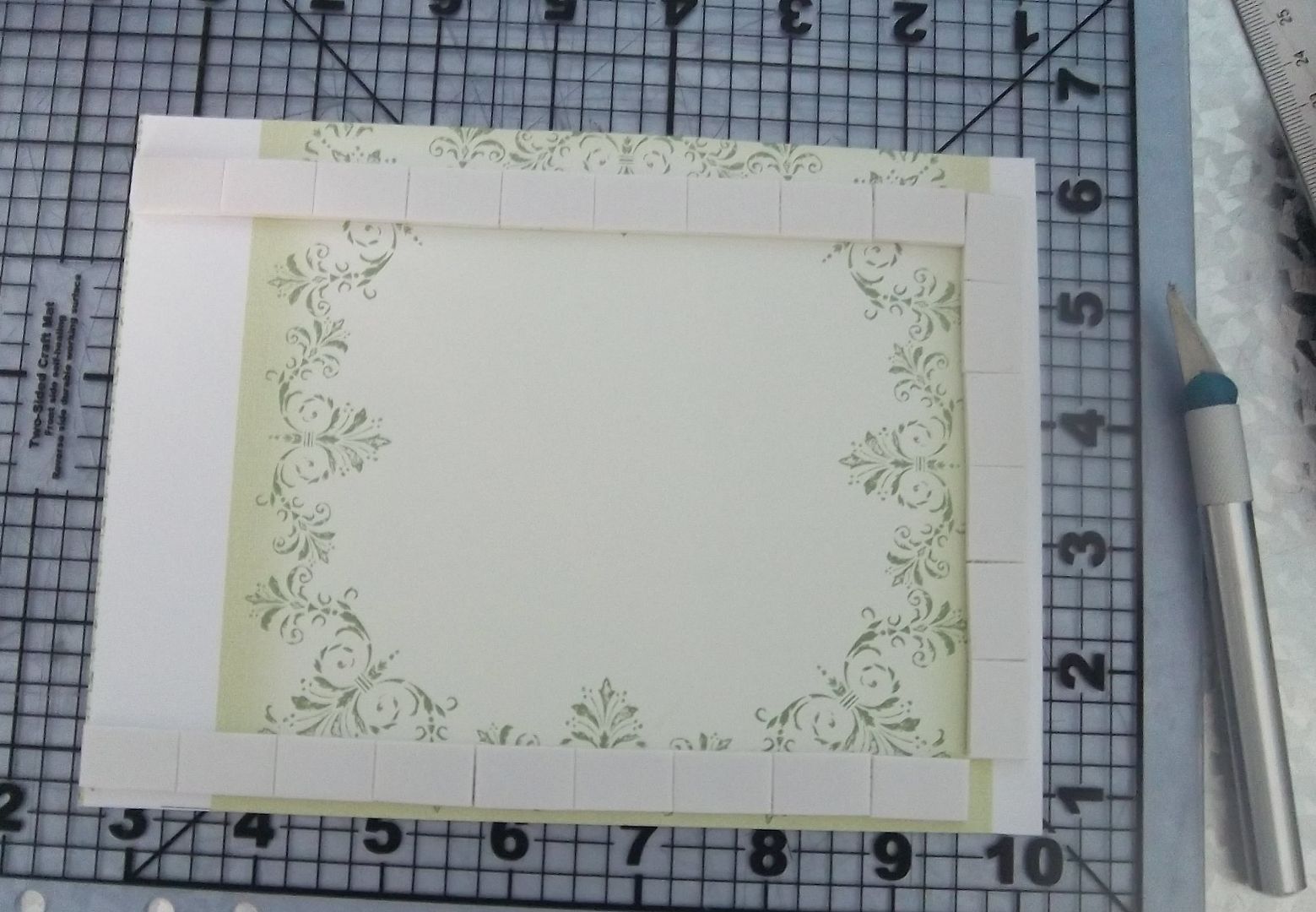 When Kai was done I stuck this onto the back of the foam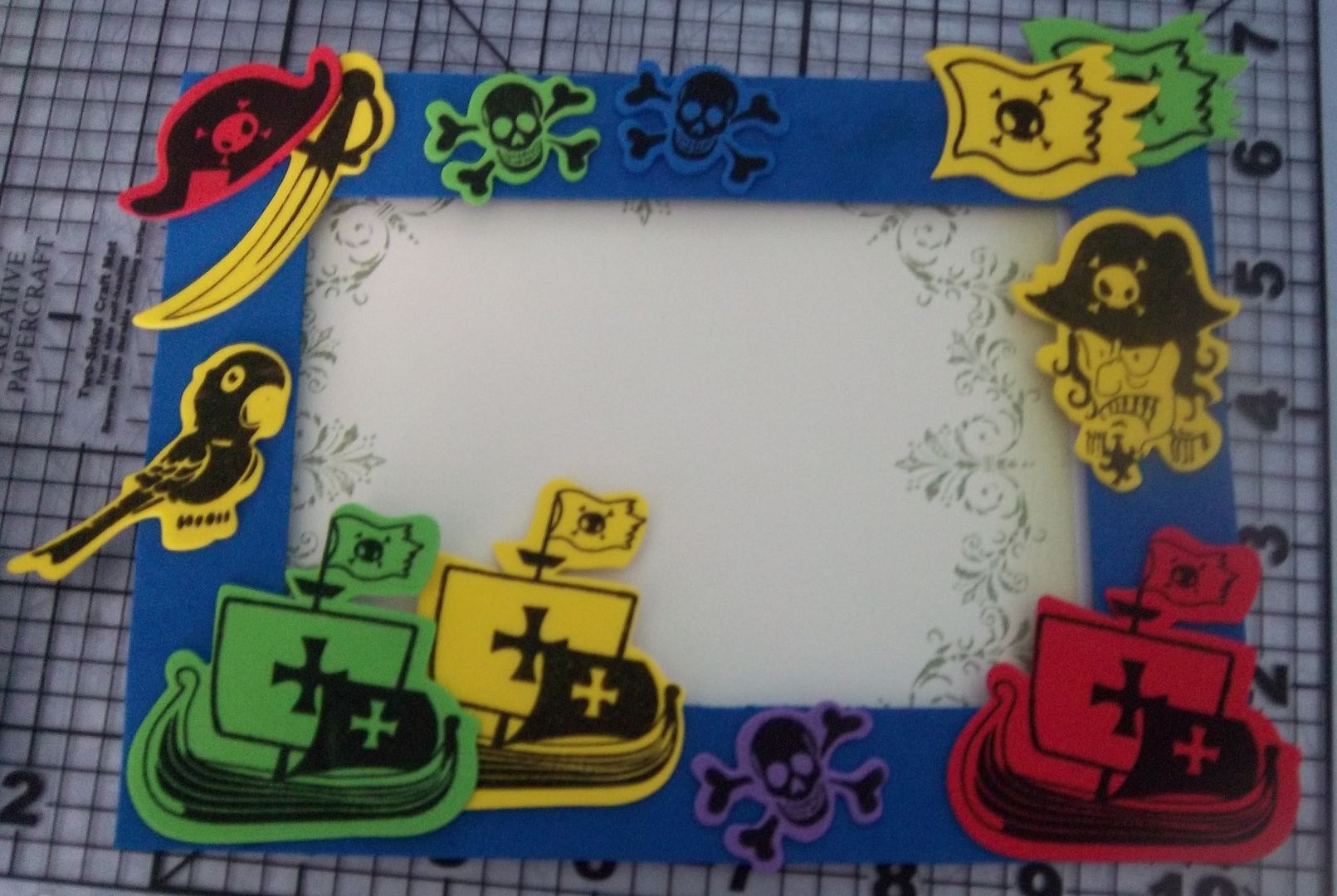 These pads leave a nice gap so a photo or picture can slide nicely in & be changed for another when you want
Finally I used tape to attach string to the back of the foam so the picture could be hung up