...some yummy christmassy lush products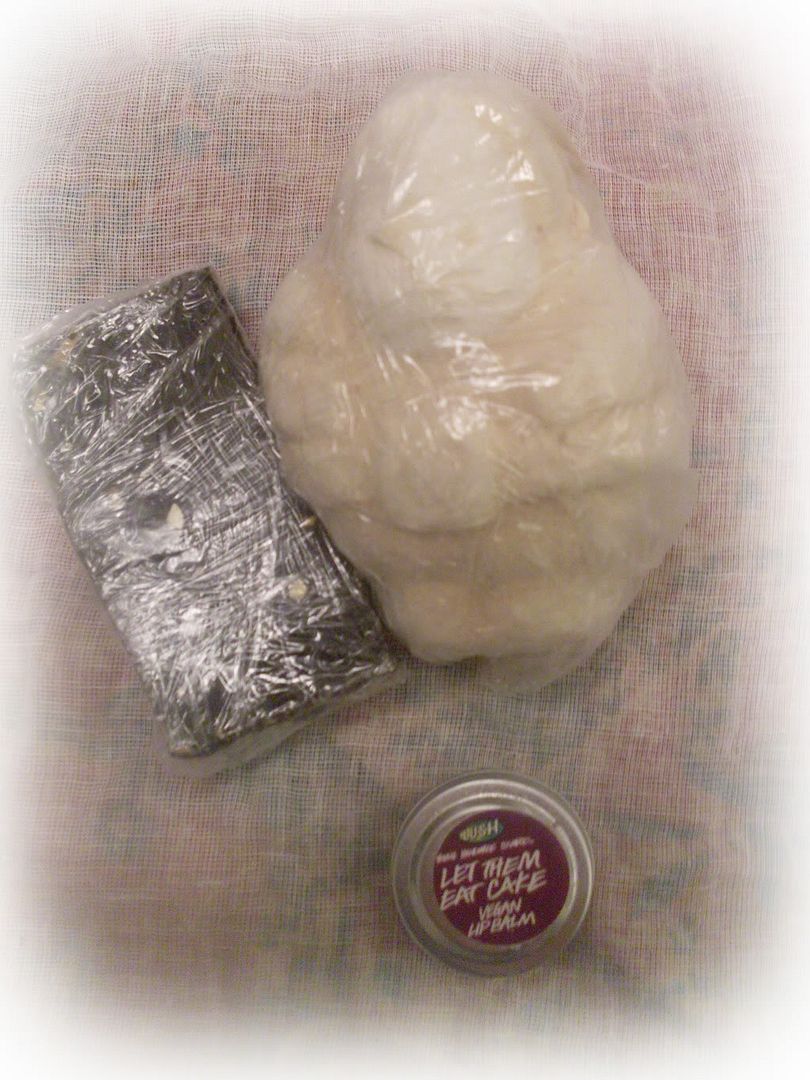 .....to have a lovely soak after a hard (but fun) day.
A bath bomb, soap and lip balm, wrapped in cling film to help preserve scent.
I've had a lovely, creative time making items for the gals, searching for bargains, and trying to make sure they suit the person they are going to, I hope I accomplished this :)
To see what I received check out my other blog.