When I saw
Barbs card
on Haunted Design House using
Elfin Miller
I wanted to do something similar and asked if I could use her idea, she kindly said yes :)
So here he is....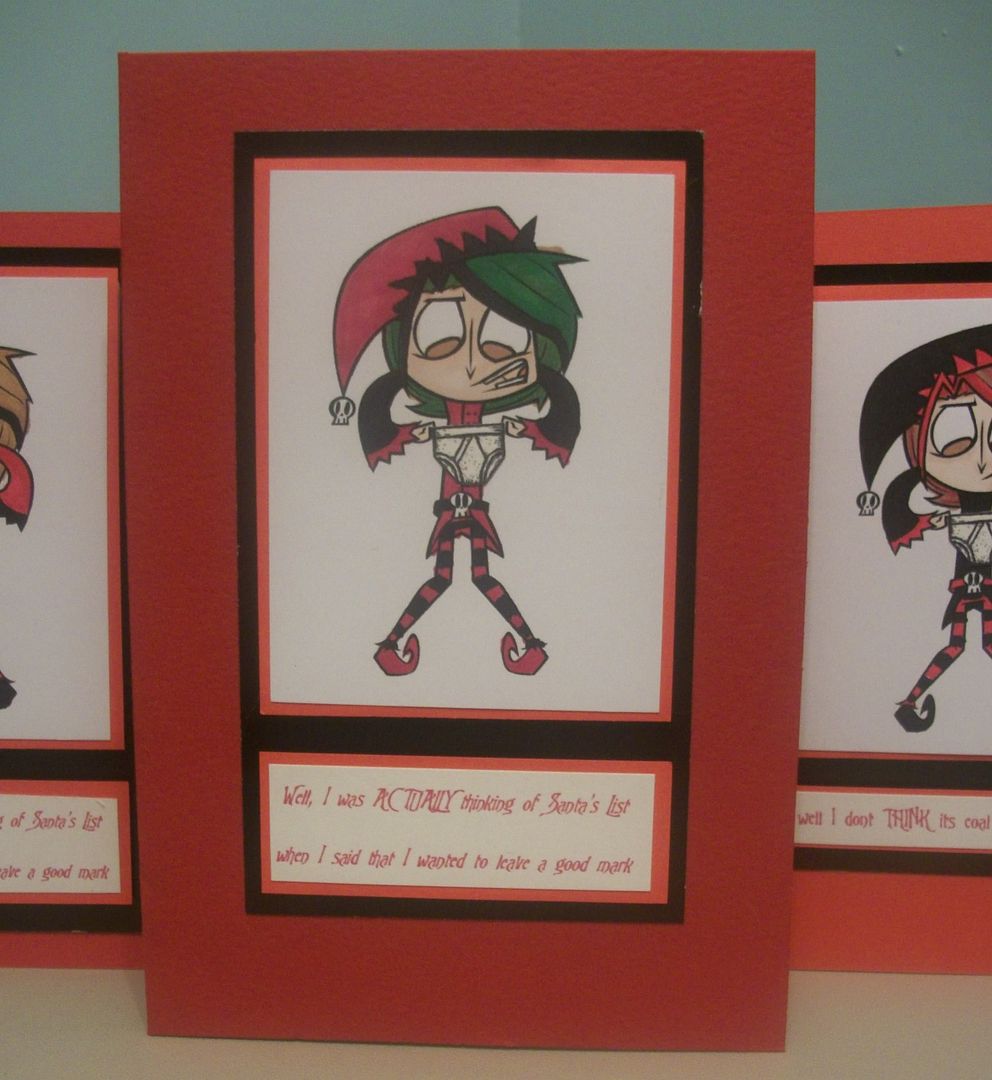 Once again I tried many different colours before settling on my fav.
The pants arent on the original digi image but with a bit of reworking I printed a few I'd found on clipart and stuck them on.
Underneath it says..
"Well I was ACTUALLY thinking of Santas List
when I said I wanted to make a good mark"
(written by Barb's friend, Beverly)
Underneath some others it says
"well I dont THINK its coal hes left this year"
Yes, I know, its devoid of all apostrophes etc but thats because they dont look right with the font I was using.
Now all I have to do is write the ones I need to hand deliver :)
How are you guys getting on with your christmas cards, do you send any?