I've recently got a boost in my confidence with cooking so I'm cooking from scratch a LOT more. It can be hard to cook healthy meals that all 3 of my lads enjoy, the FEAST bus has helped out quite a bit with this. For those who have asked about the FEAST bus I'm planning on doing a blog post about it either this week if my camera (which Kai tried to take a picture of IN the paddling pool) works tomorrow, if not it will be next week, all shall be revealed.
Currently the papercraft projects I'm working on cant be shown so you'll have a few recipes I've used over the next few days to browse through.
I have cooked Quiche Lorraine twice now for my family & they think its delicious. I do it with a shortcrust base but non on the sides. Its a large quiche which not only does us as a warm tea but also as a yummy lunch the next day, or a couple of days after (it keeps well in the fridge & I personally find it even nicer cold).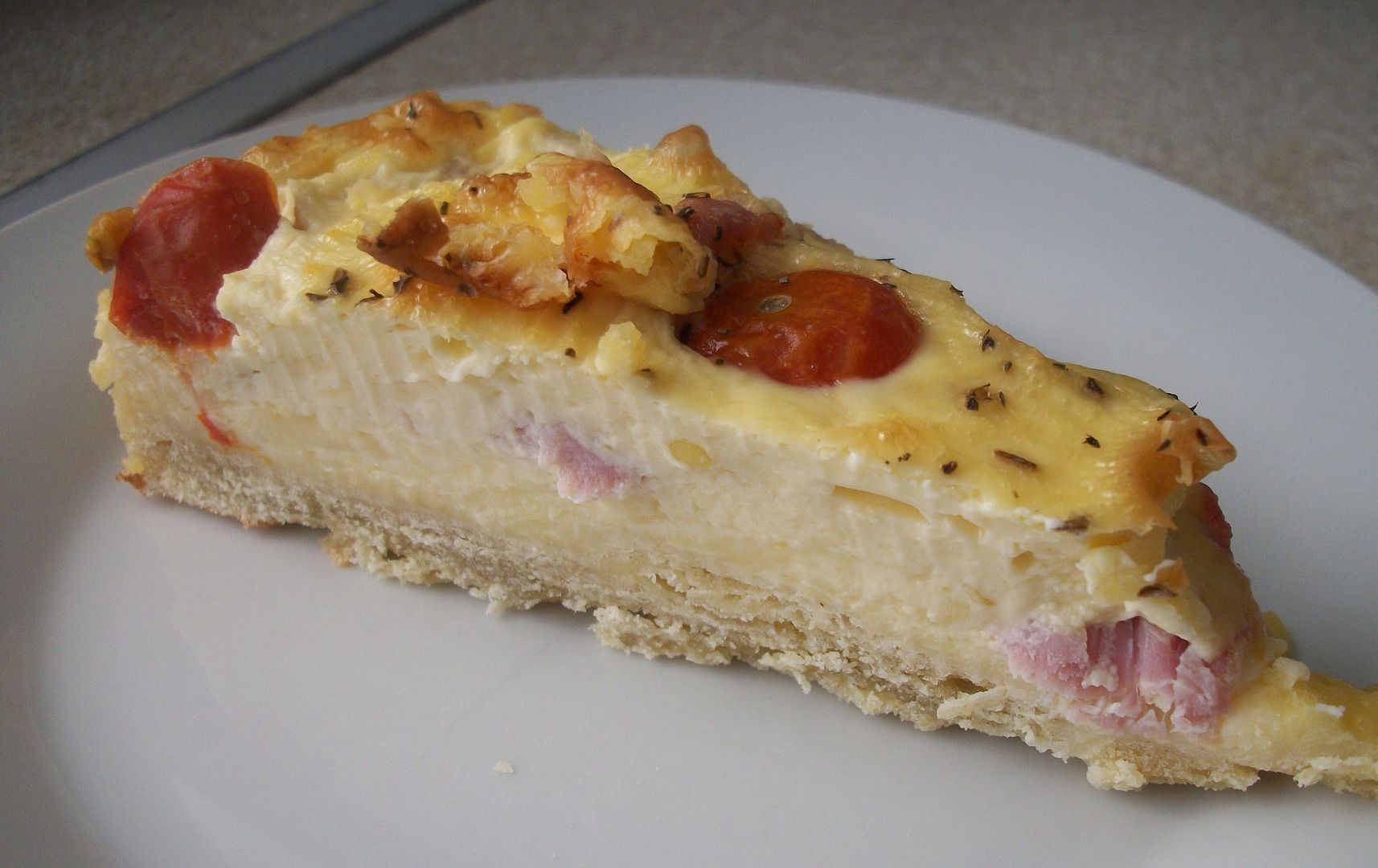 first off ....
The Pastry
175g/6oz
plain flour
(plus extra for dusting)
75g/2¾oz
butter
(plus extra for greasing)
To make the pastry, sift the flour together with a pinch of salt in a large bowl. Rub in the butter until you have a soft breadcrumb texture. Add enough cold water to make the crumb mixture come together to form a firm dough, and then rest it in the fridge for about 30 minutes wrapped in clingfilm.
Preheat the oven to 190C/375F/Gas 5.
Roll out the pastry on a light floured surface and line a 24cm/9inch well-buttered flan dish (I actually used a spring form cake tin, it worked great).
When cooked the base can bubble & rise a bit ... I dont mind this but if you do line the base of the pastry with baking parchment and then fill it with baking beans. Place on a baking tray and bake blind for 20 minutes. Remove the beans and parchment and return to the oven for another five minutes to cook the base
Now for The Filling
250g/9oz English
cheddar
, grated
4 tomatoes, sliced (optional) or a few cherry tomatoes cut in half
200g/7oz
bacon
, chopped (bacon bits is a cheap, easy product to use)
200ml/7fl oz
double cream
freshly ground
black pepper
Reduce the temperature of the oven to 160C/325F/Gas 3.
Sprinkle the cheese into the pastry base and add the sliced tomatoes if you are using them. Fry the bacon pieces until crisp and sprinkle over them over the top.
Combine the eggs with the milk and cream in a bowl and season well. Pour over the bacon and cheese. Sprinkle the thyme over the top.
Bake for 30-40 minutes or until set. Remove from the oven and allow to cool and set further.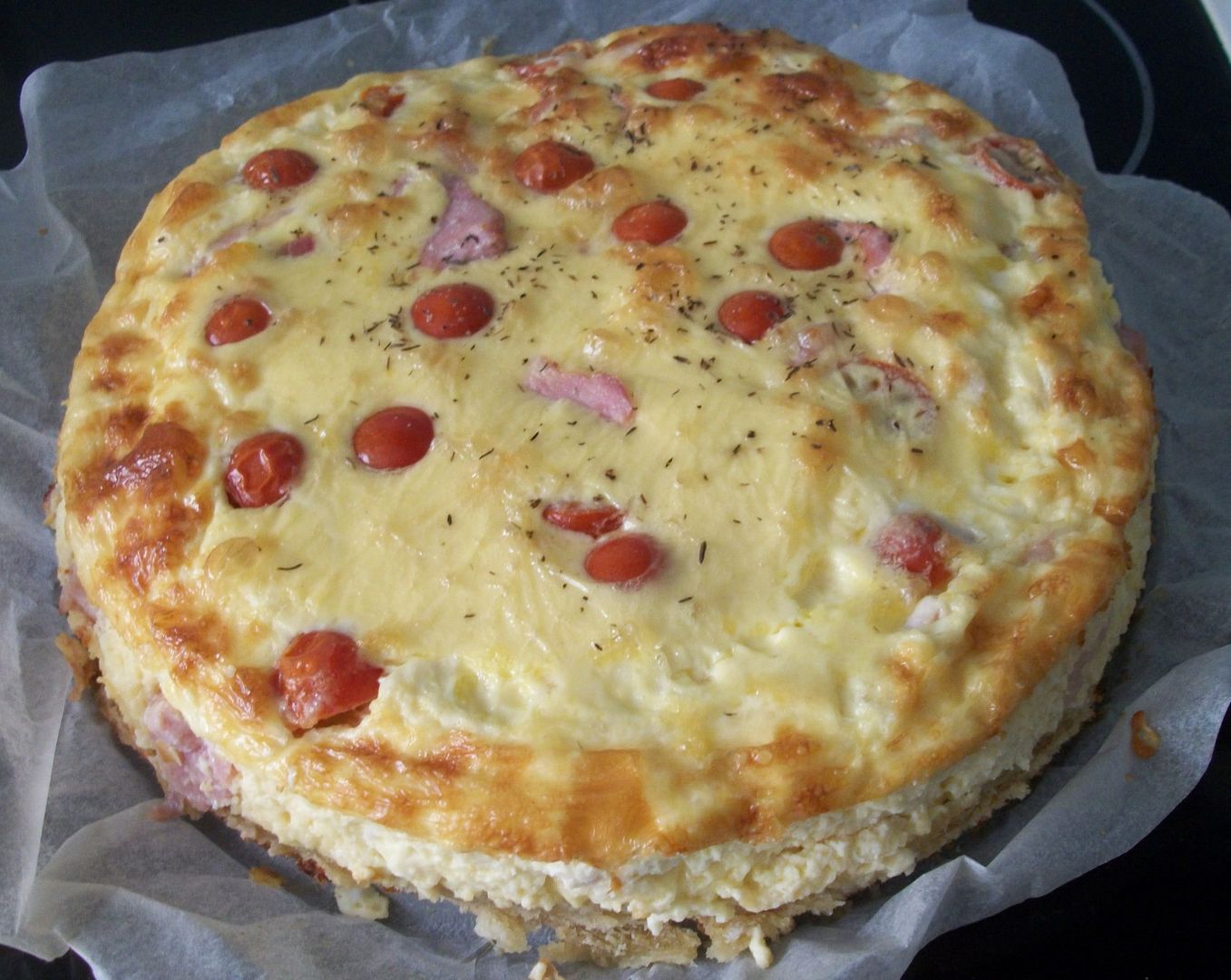 I personally think this far surpasses any I've bought flavour wise, even if I do say so myself :-)