Choccy
,
furry
& myself were chatting about Christmas, swaps, making gifts etc and decided to do an advent swap between us.
On my other blog
you'll be able to see what I receive, and on here I shall show you what I have made for them, along with a little bit of background.
We swapped bags at the nec, I was soo glad as the ones I had taken for them were quiet heavy.
Heres the bags I took for them: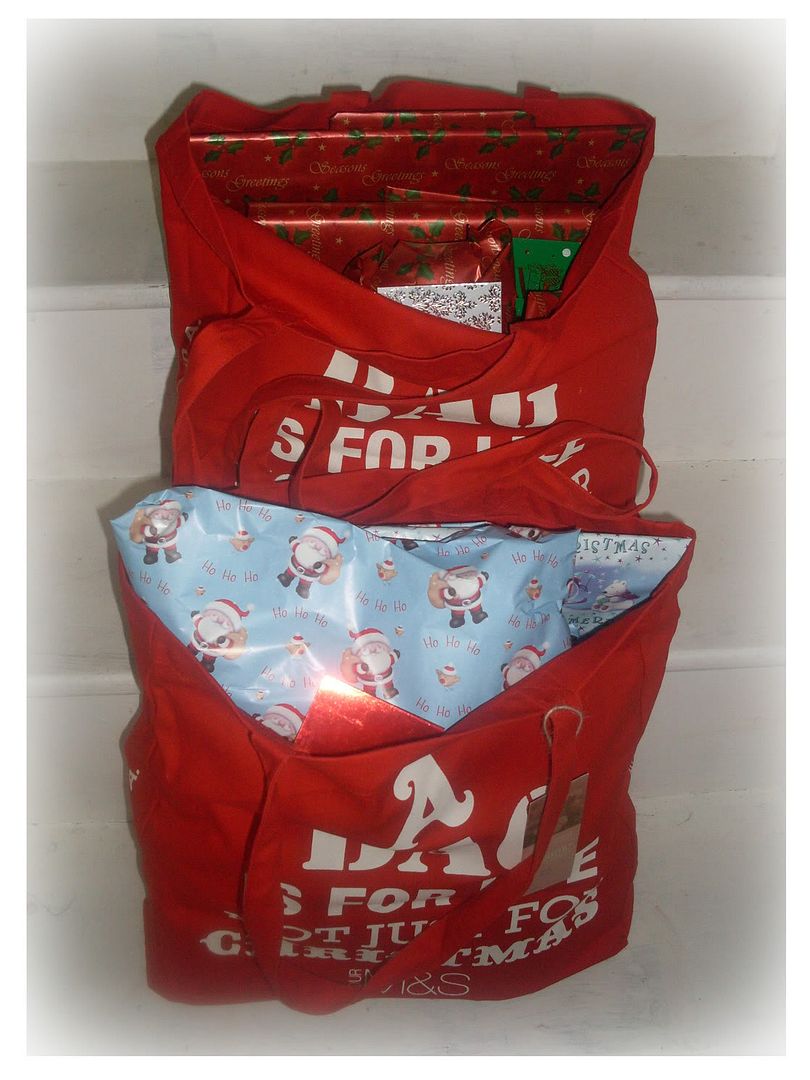 I love the Marks & spencers christmas shopping bags, and have 4 myself for shopping, they are lovely & strong so I decided they'd be fab for giving the gifts in.
Keep checking back here to see what pressies I made, I shall upload them as soon as I know the girls have opened them :)