I've spent this weekend playing with some of the new crafting toys my OH bought me for my birthday.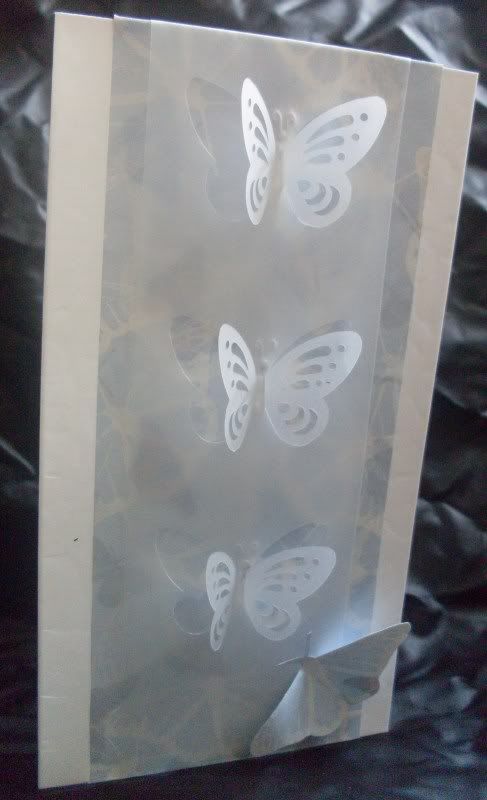 This card was made by punching 3 butterflies out of vellum using the new fiskars butterfly punch, this was placed over a pale blue background that had butterflies in white on it, free from a magazine, these were then attached to a long white card & a butterfly cut from the backing paper shaped slightly & fixed to the corner. Its definately one of my favourites.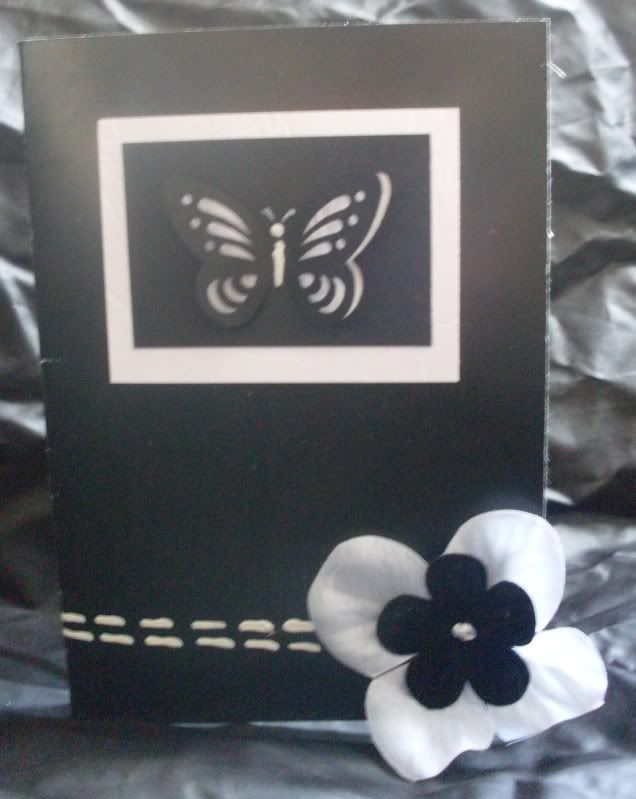 I love cards that only use black & white, I think it looks very effective and classy.
Using the fiskars butterfly punch again, but on black card this time, this was stuck on to white card, & then onto a black A6 card.
I'd bought some fabric flowers from poundland so took one apart & stuck on a black flower I'd got from the nec. When I attached this it didnt look right, I decided it needed a ribbon across the bottom but didnt have one that looked right, so I used some fabric paint I had & made stitch line type pattern across, wish I had done something as a guideline though to make the lines straighter, isnt hindsight fab!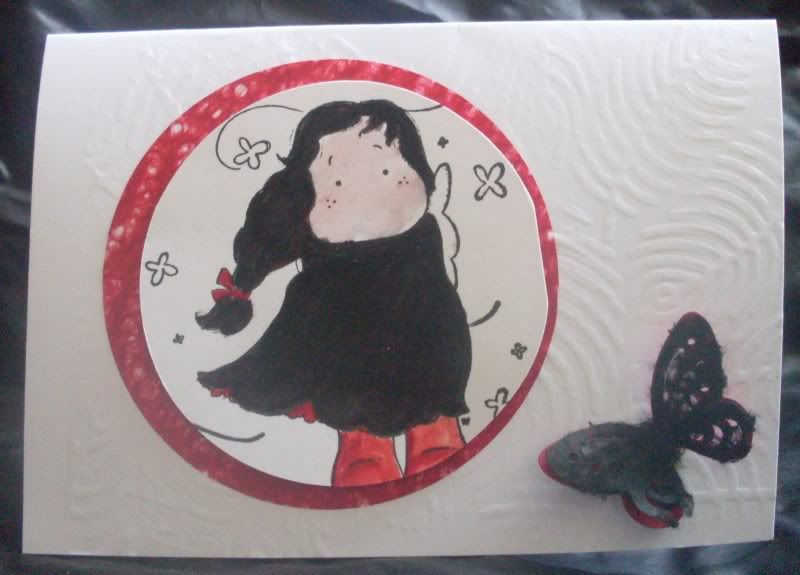 Not my best of cards but I like the circles together & the butterfly. The butterfly was punched out of mulberry paper & gives a lovely furry effect. The same type of paper is the red background. Circles were cut with fiskars circle cutter, something I need to practice a bit.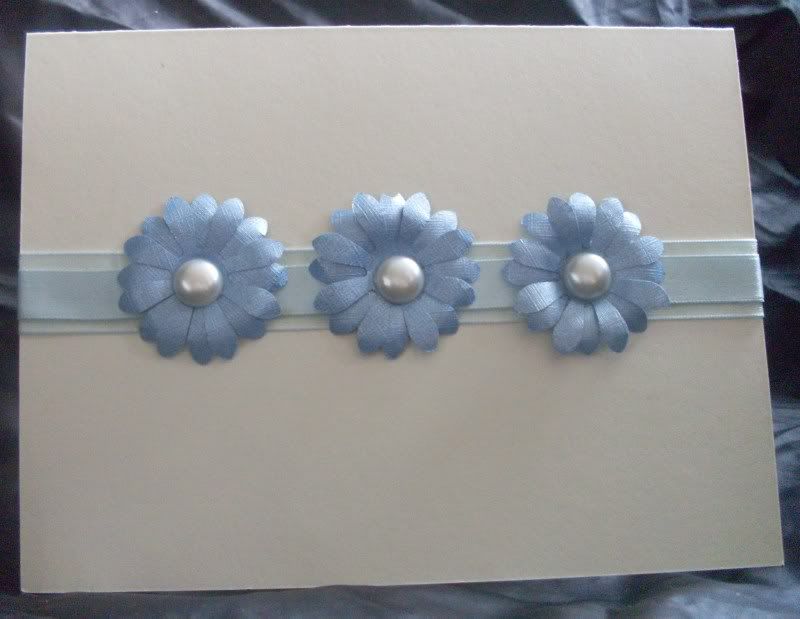 A simple card. 2 strips of ribbons, a pale blue one attached onto a slightly thicker pearlescent one, then onto an A6 card. I punched out 6 flowers of shiny, textured paper & embossed them. I paired the flowers up & stuck them together with a 1/2 pearl on top of each.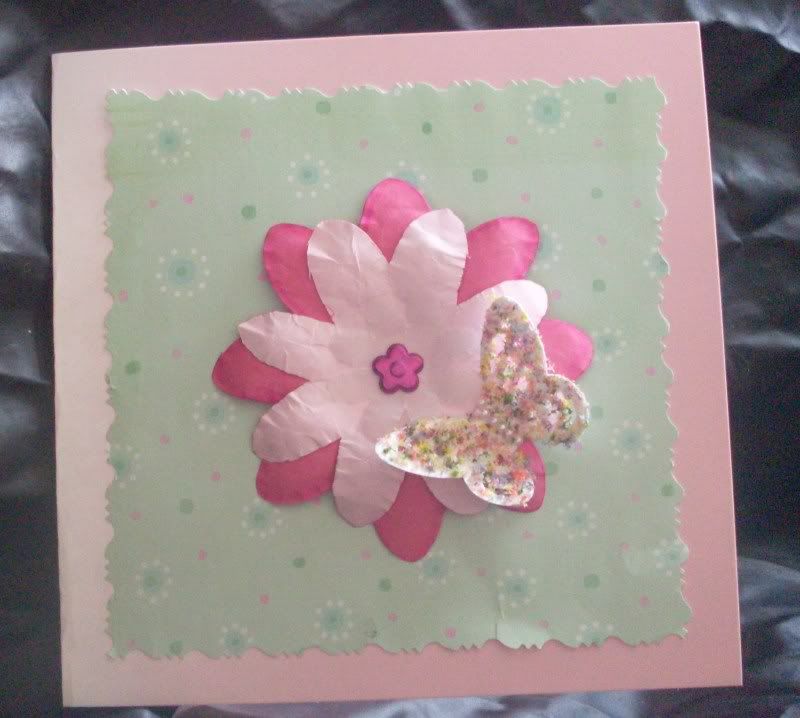 This card didnt turn out as well as I hoped. I started off with putting double sided tape onto white card & punching a butterfly out (can you tell I like my new punch!!). I then sprinkled tiny flowers all over it. I then wanted it to sit on a large flower, but hadnt any so made my own, maybe a large prima flower or one similar would have worked better. I fastened these onto the card with a brad, which i had previously stuck a free backing paper from a magazine on, after cutting the edges with shaped scissors. The pink dots on the paper gave me the idea to so pink flowers to go with it.