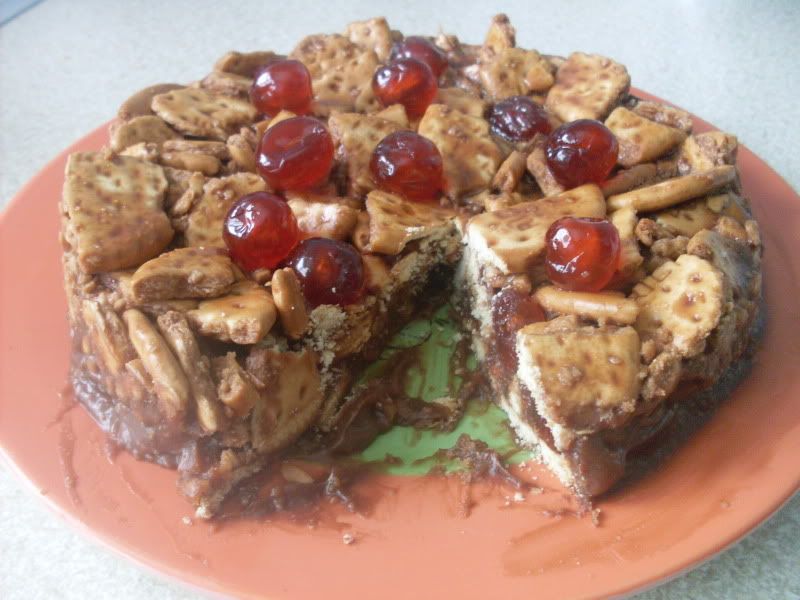 I love the Belgian Biscuit cake my nan made for special occassions, its a recipe she played with until she was happy. My birthday was the perfect excuse to make it, its definately not something to eat everyday, unless you like BIG love handels, lol.
Its not the best I've ever made, I decided to flavour it with Tia Maria, but put a lil too much in so it didnt set properly & the chocolate sank a bit too much - oh well, lesson learnt. Also its meant to be made with Marie biscuits but the only place locally that sells them is Sainsburys, &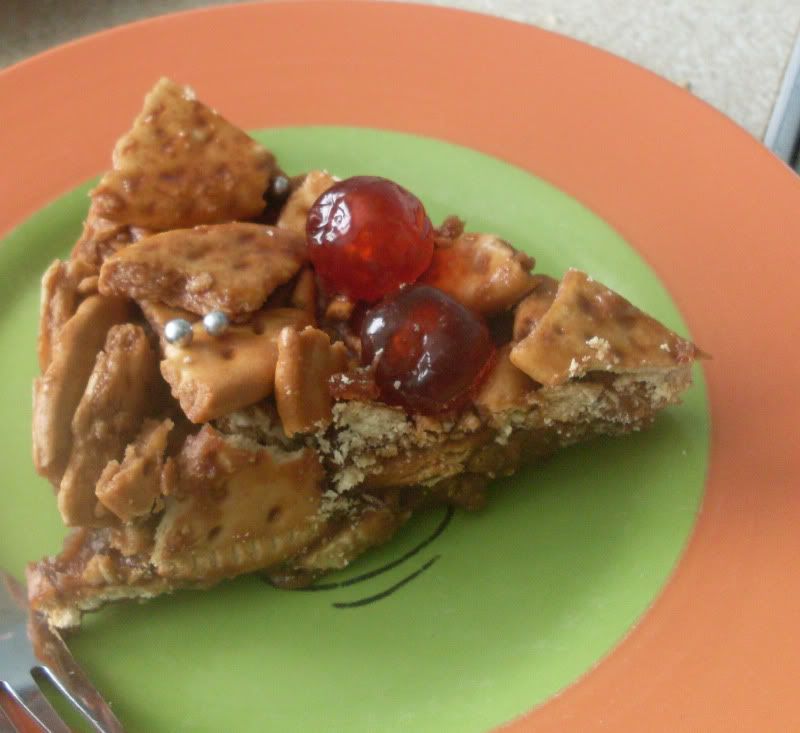 thats a bit of a trek, so I substituted them for Rich tea biccys.
Even with these mistakes/allterations its a cake that definately hits the spot. & a recipe thats now passed on down the generations.