I decided to make my mom a Journal Jar type book and questions, I also fancied making a post it note holder, but added an address book so it could be kept by the phone to take messages or ring people, all in one place. I made all of them match.
Journal book and questions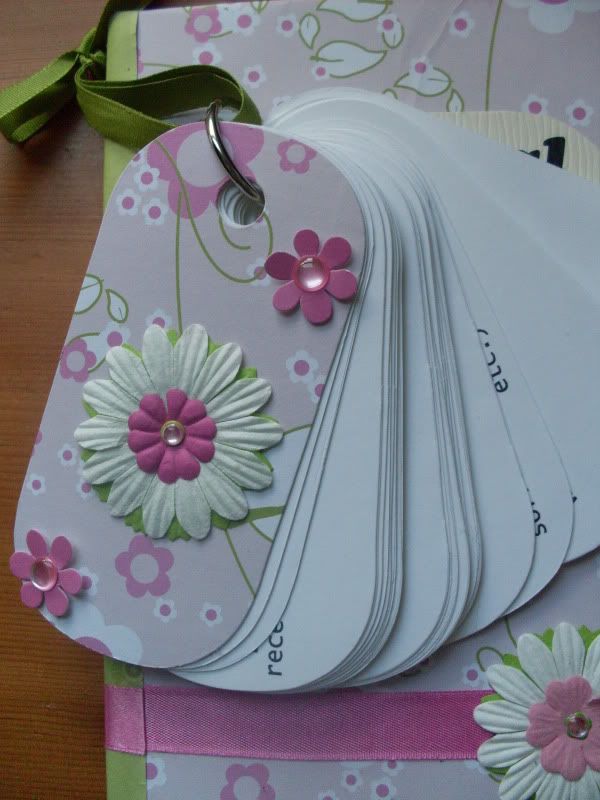 Questions for the Journal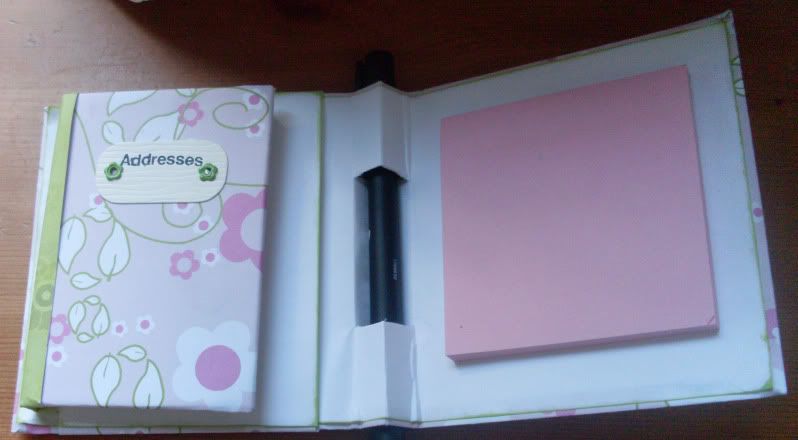 Post-it-note and address book holder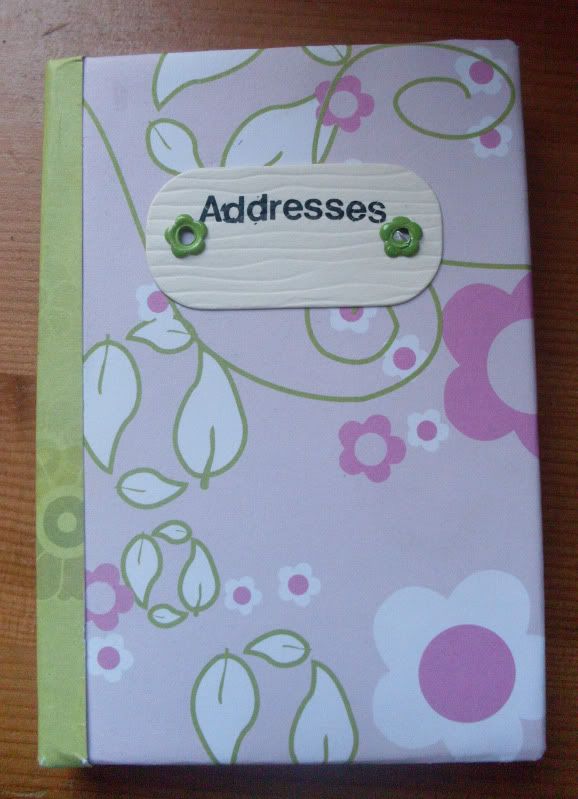 The address book, that can be taken out.