Lou over at Creative Craft World
has set the Challenge to make something that shows what Autumn means to "Me" ... well, as some of you know I kinda take things rather literal, so heres my page on what Autumn means to me....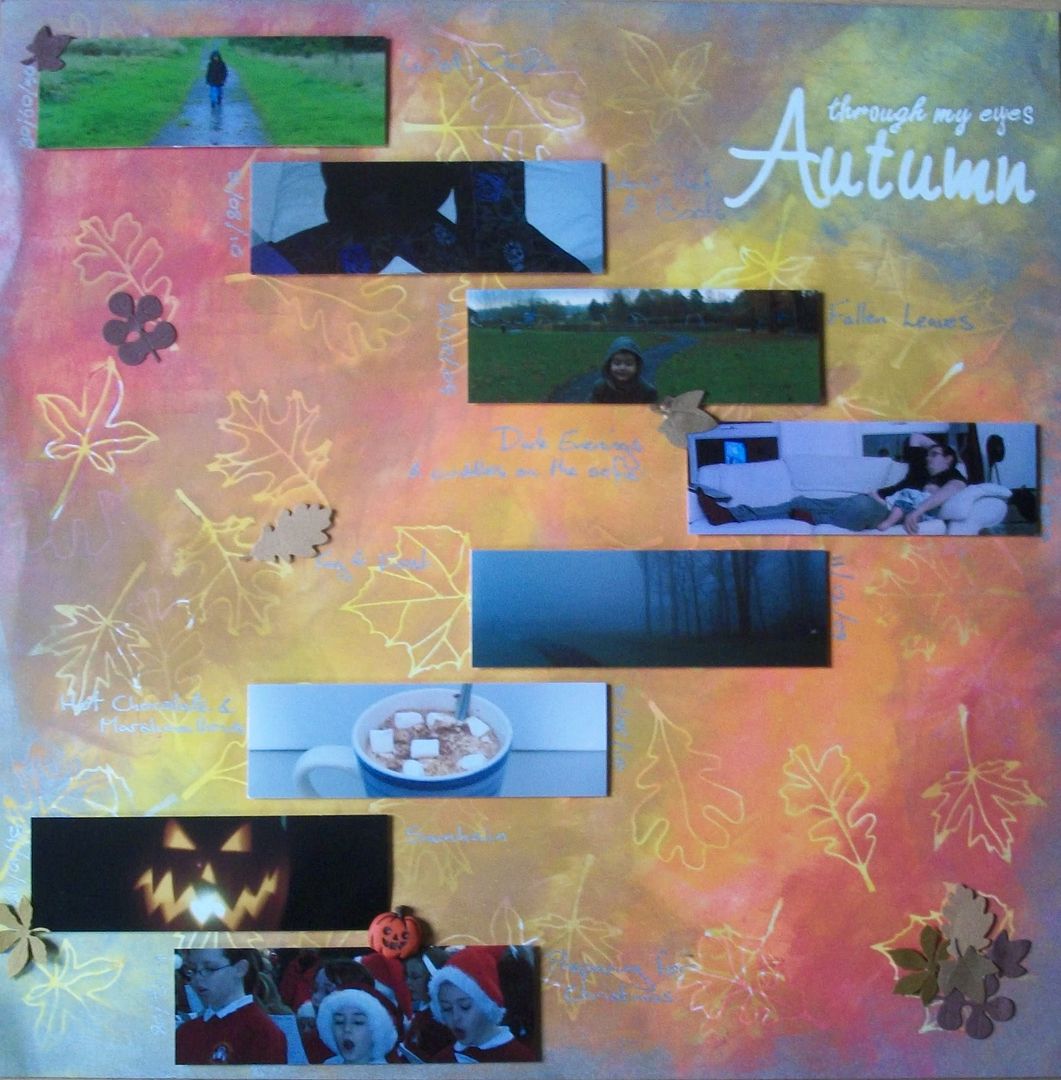 The title reads "Through my eyes Autumn", and next to each photo I have dated it and done journalling of what it represents..
(from top to bottom)
"Wet Walks"
"New hat and boots"
"Fallen Leaves"
"Dark Evenings & cuddles on the sofa"
"Fog & Frost"
"Hot Chocolate & Marshmallows"
"Samhain"
"Preparing for Christmas"
I didnt have a 12x12 sheet I felt suitable so I let my creative juice flow as I made my own.
I put leaf peel offs on a white piece of 12x12, as well as my title.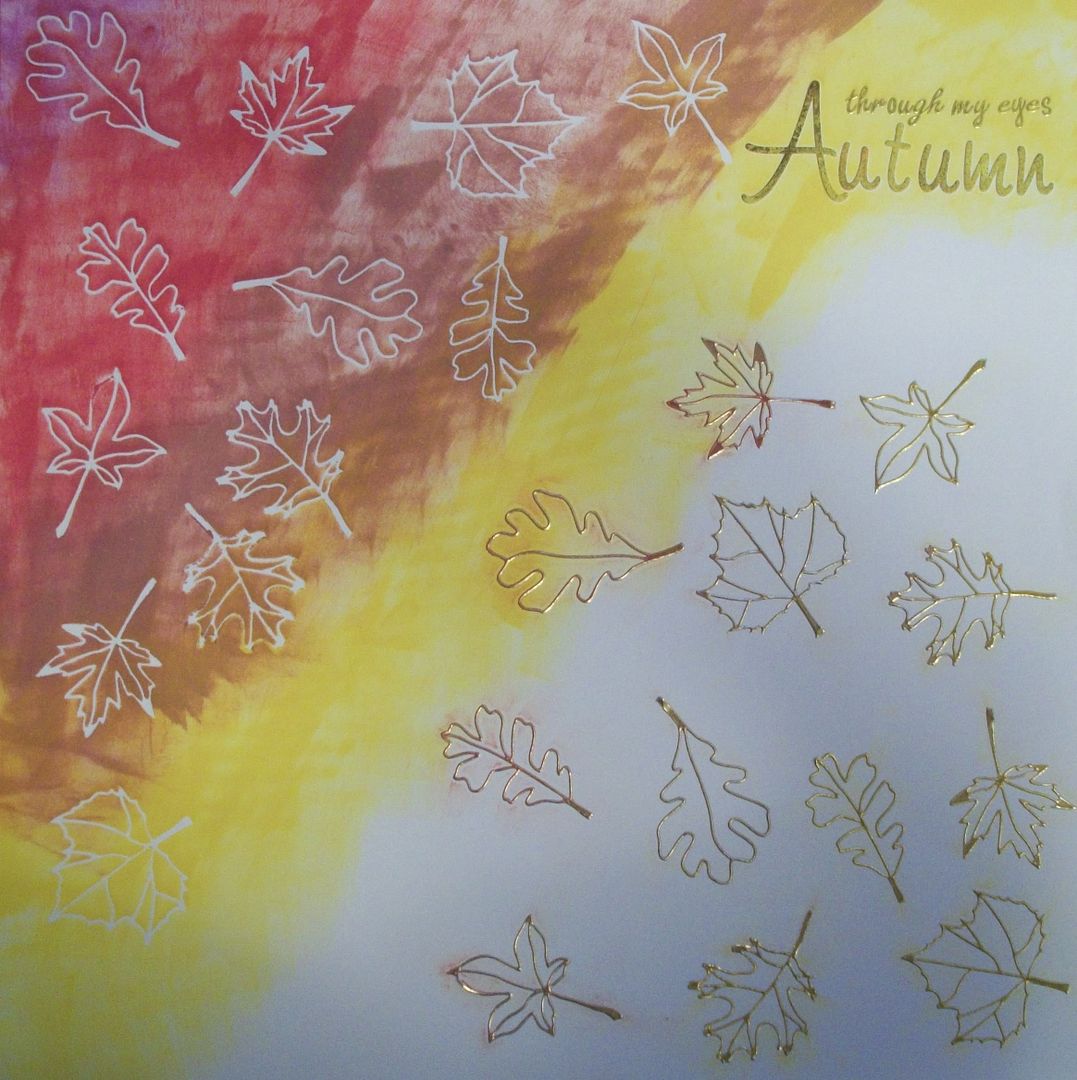 I then used little ink pads in reds, browns, oranges and yellows to go over them before moving the leafs to the other side of the page and repeating the process.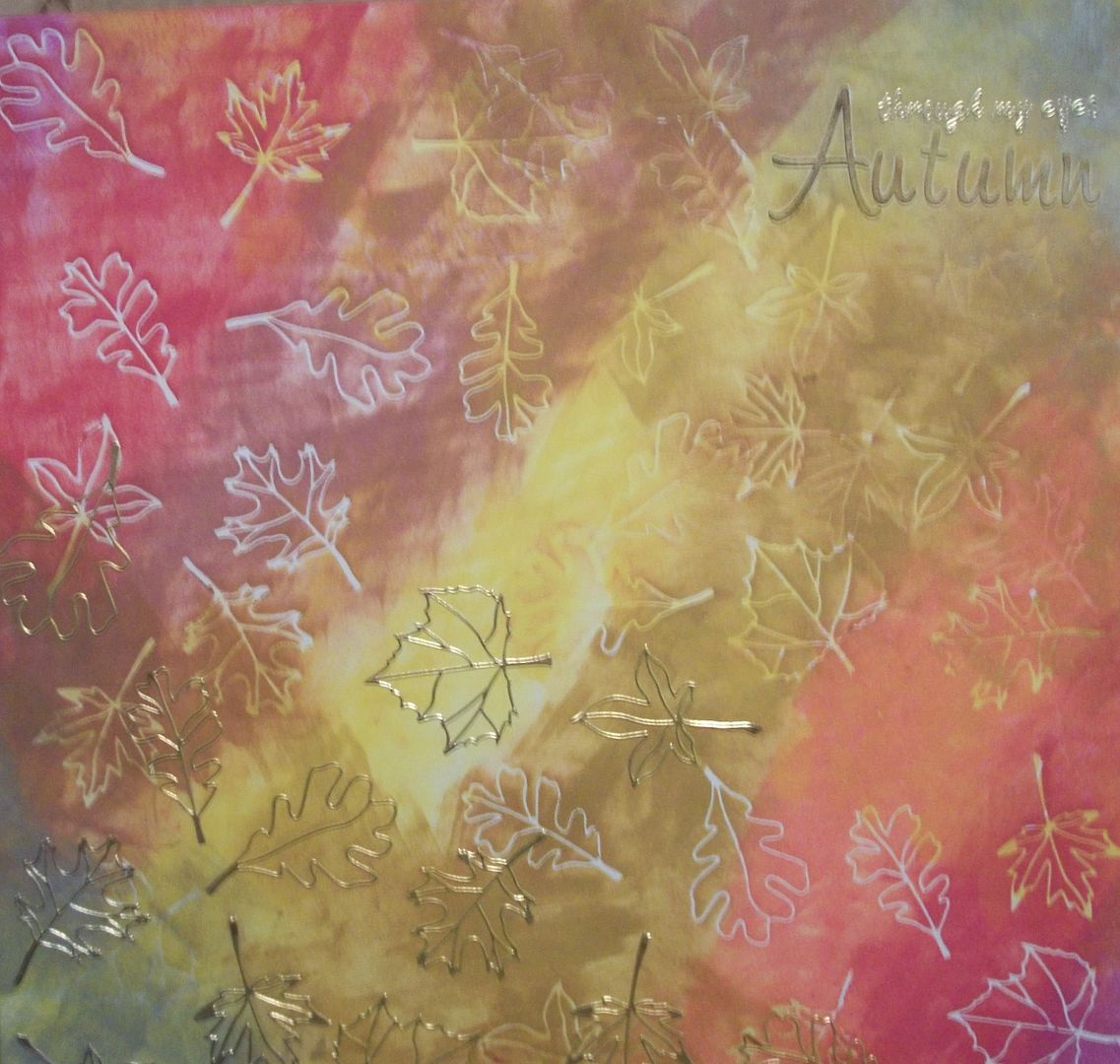 Once complete I removed the leafs and put them going the other way, over the ink, repeating the whole process again, but this time I also added silver around the edges to represent the cold and how winter creeps in.
When finished I removed all the peel offs. leaving the sheet just how I wanted it.
Having left the title until very last to remove the peel offs from the page it almost glowed white.
I added a few paper leaves I had bought in different shades of brown, and a fimo pumpkin.
Now I've finished this one I want to do something similar for the other seasons.

(the challenge calls for the reds, oranges, yellows, browns & green to be used - all but green have been used on the 12x12 sheet, & green can clearly be seen in the photos)