The theme at
Creative Craft World
is card for a child, and I was asked by the lovely Noonie to be Guest Designer. Most of the children in my family are boys so I make more boys childrens cards (obviously) than girls so this was prodominate in my mind.
Our Sponsor is
Stitchy Bear Stamps
, and I chose to use the gorgeous digi stamp, "got game".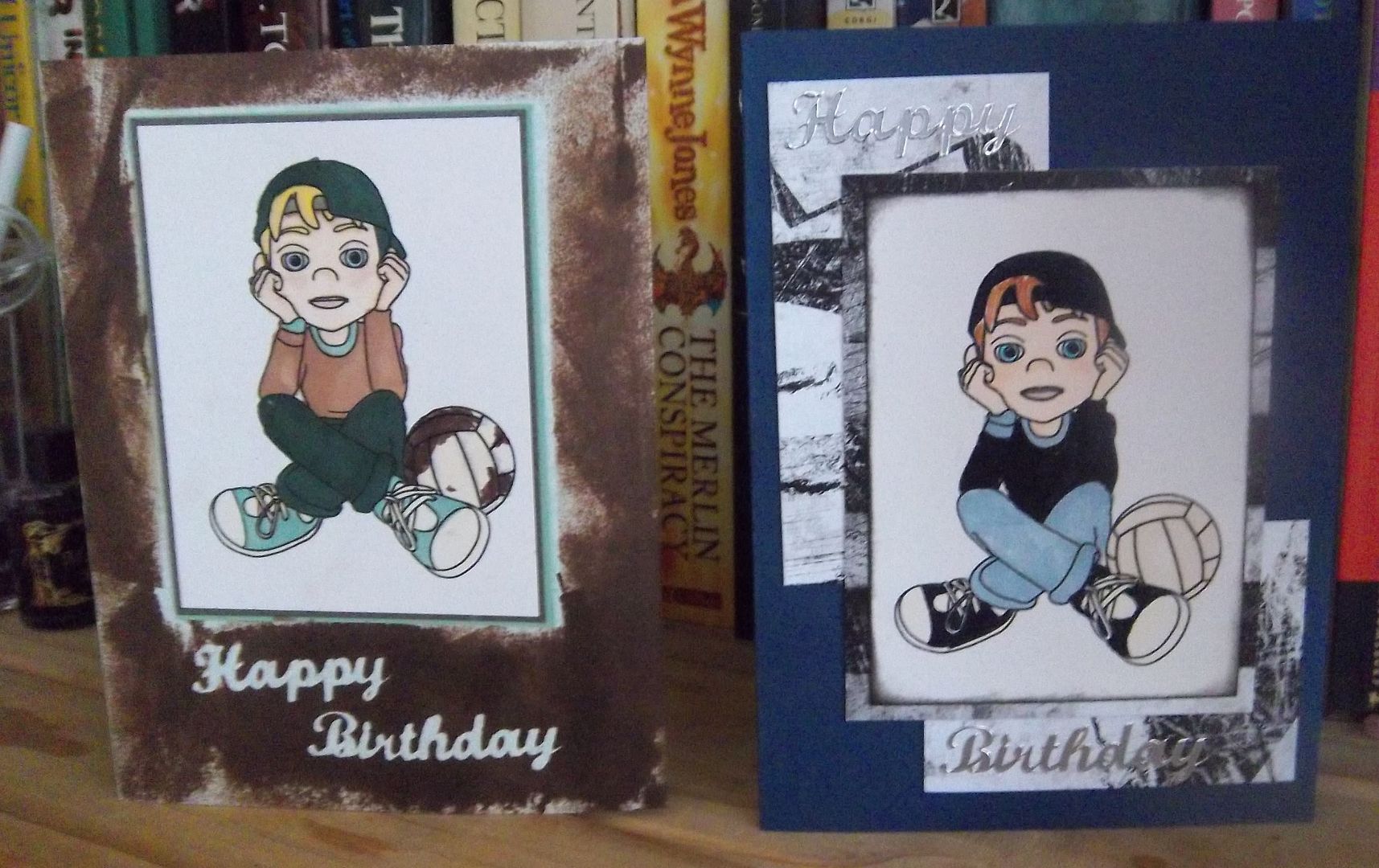 I started off by printing off a few of the digi stamps & colouring in, then chose my favourite .... okay, okay, I chose my 2 favourites as I had ideas for both of them.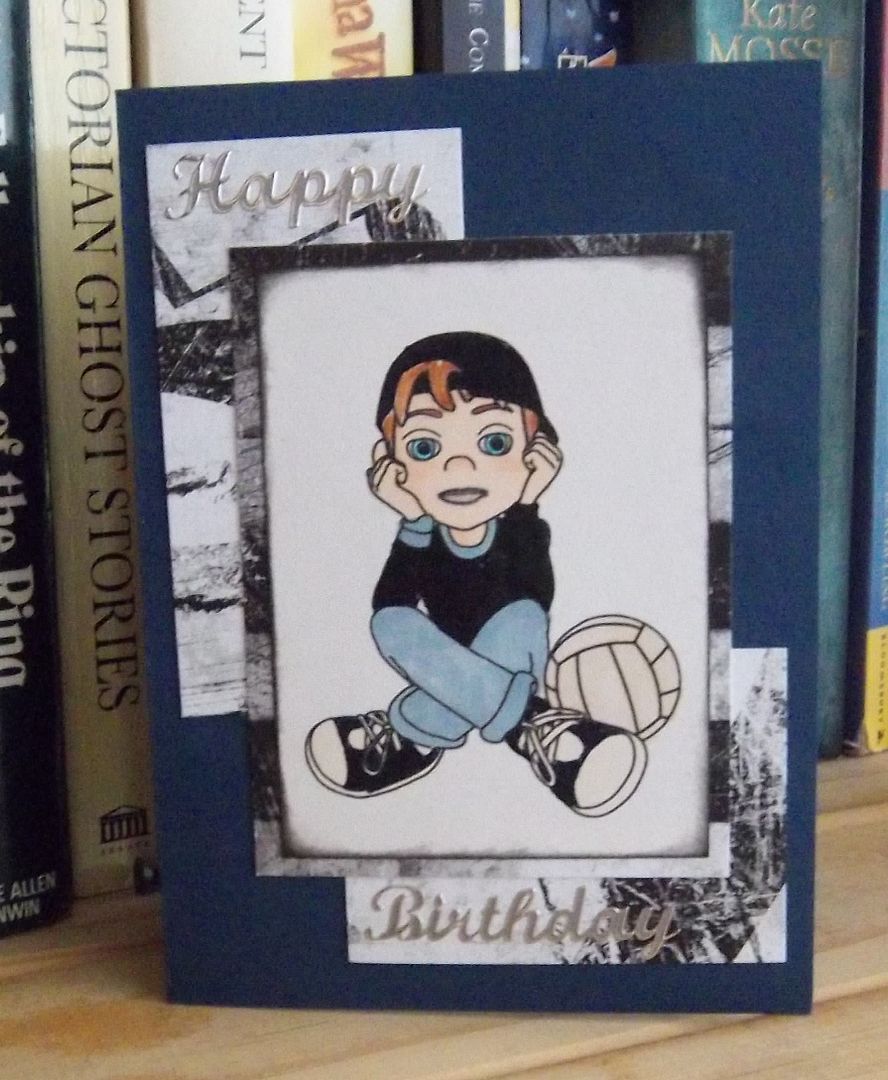 I had a sheet of card that had piano keys, musical notes etc on it in large in a kind of grunge style. I t was quite dark at one end & lighter at the other. This meant I could use it to mount the image onto the dark end (after inking the edges in black), and then twice more at the lighter end, finishing off with Happy birthday peel offs and mounting it all onto a dark blue (as I saw it a new-denim colour) card.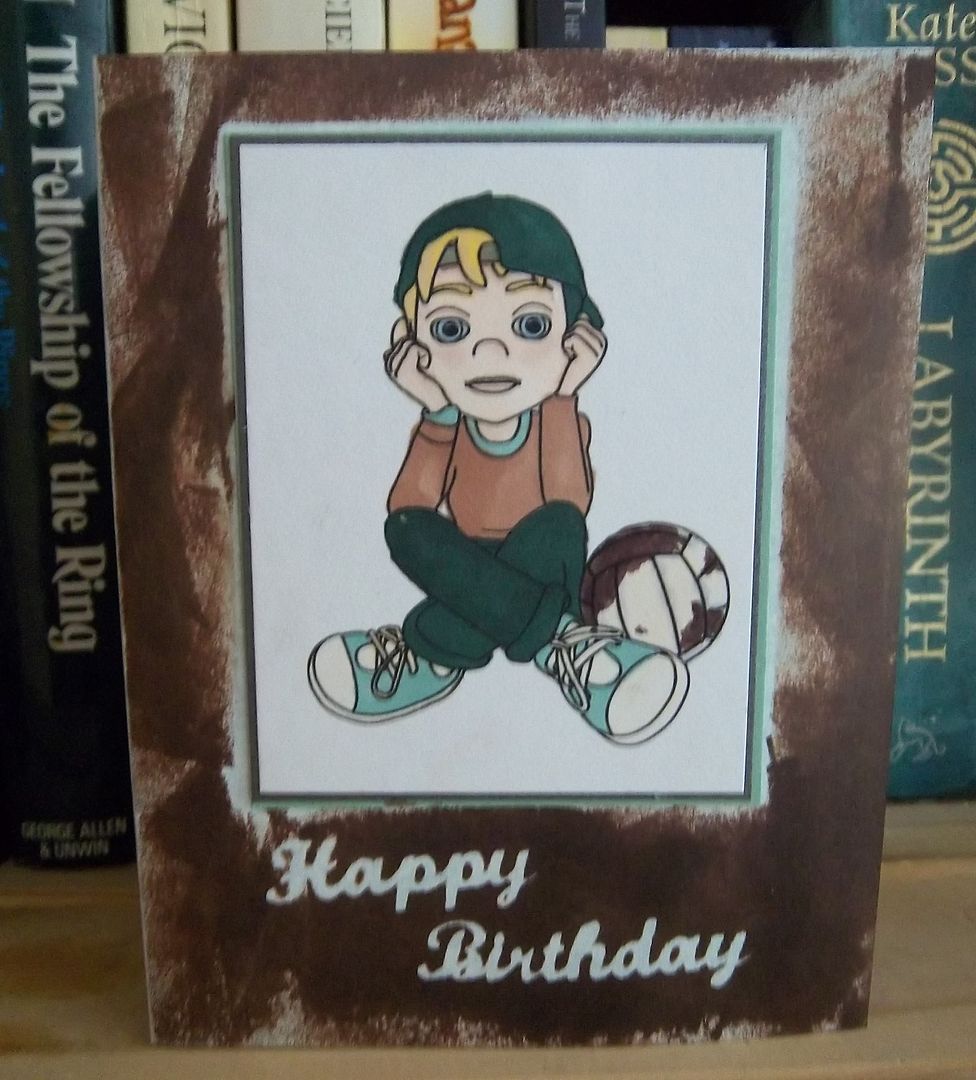 The second card I sat there with my thought process going .."football, dirt, mud, brown" So I mounted it onto two types of green to bring out the colour of his green attire. I cut out another piece of card very slightly larger then the mounted image and used it to mask the backing card (again in another shade of green), and placed on a Happy Birthday peel off to act as a mask as well. I inked it all over roughly in chocolate brown, hoping it would look like mud before removing the masks & finally sticking the image down.
How about joining in over at
Creative Craft World with a Childs Card
, you could win a selection of digi images of your choice.