Yes, only a week to go in this house, & my mind is already on the other side, the side that is planning what to do with 6hours kiddie free, even turning towards Christmas ideas :-O But thats a whole other blo post.
So, as I've had a lil break from blogging, how about I spend this week recapping on a few of theactivities I've been doing with the kiddies .... well, more like mainly with Kai as Zacks amused himself a lot of the time by going bowling, playing with friends etc etc
Lets start simple...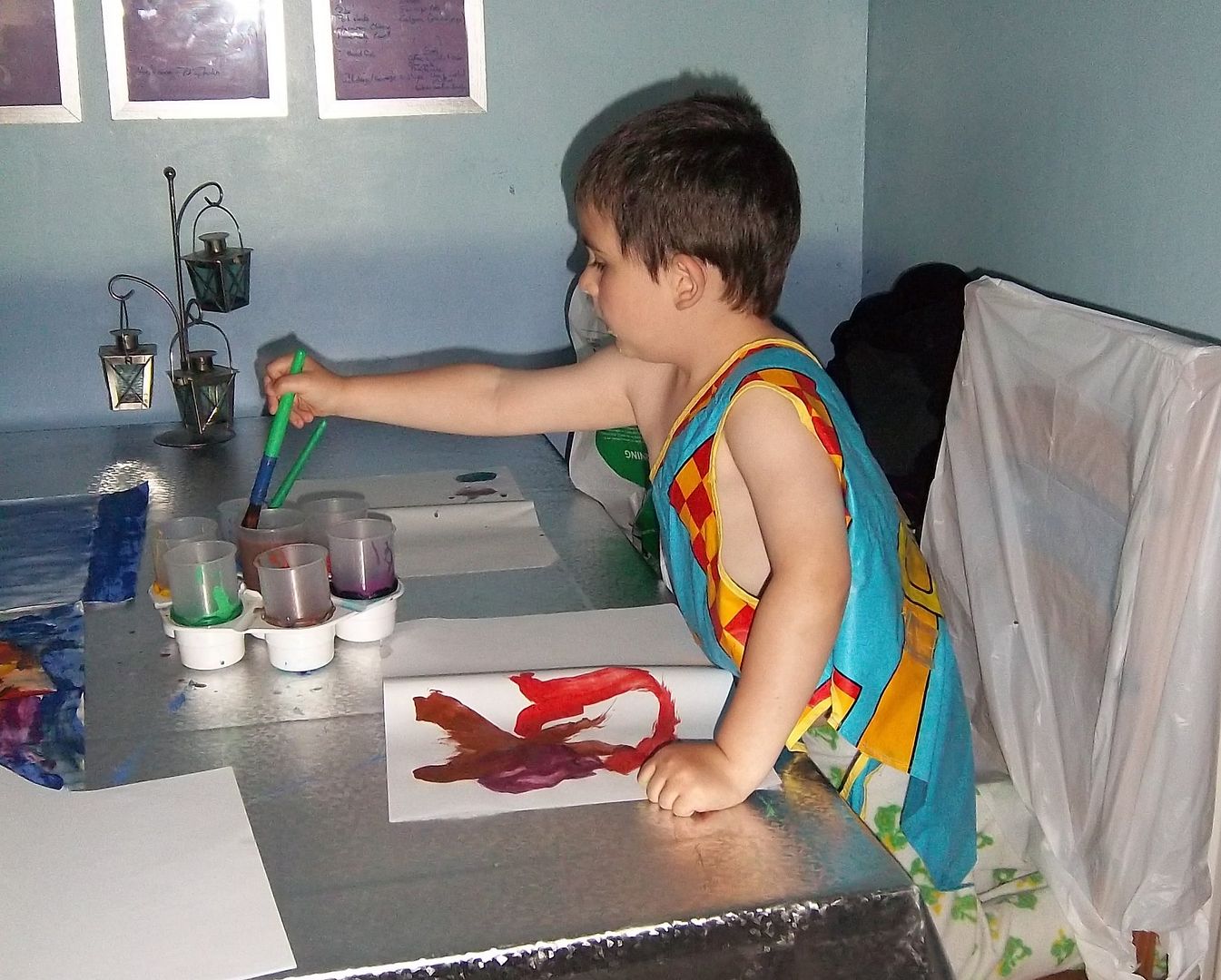 We did good ol' painting .... I find a good use for the abundance of charity bags we end up with is to put them over the backs of the chairs - that way, when Kai climbs down to go wash his hands, he doesnt get hand prints on the wood.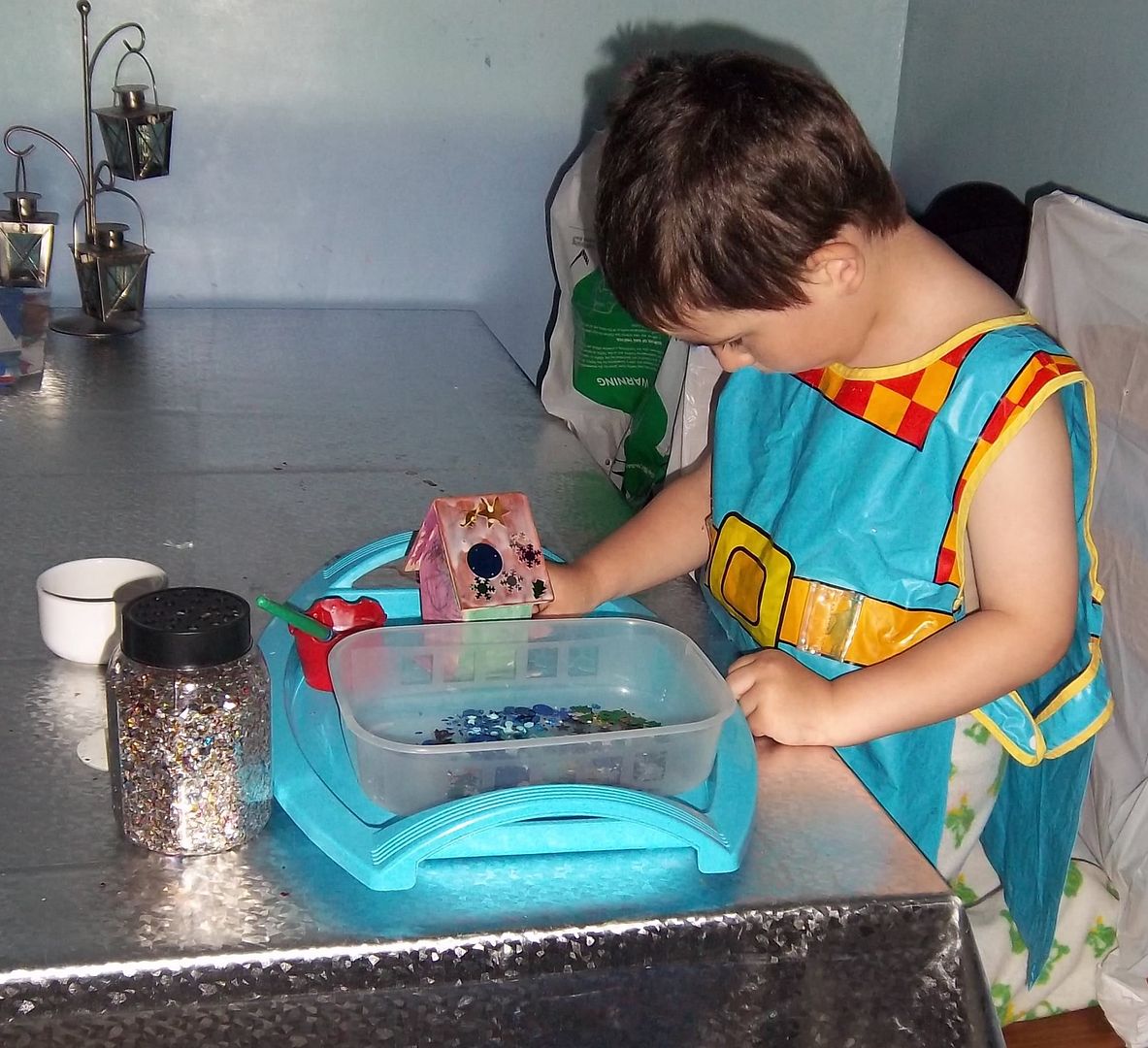 Gluing with sequins & confetti .... last year Kai decorated a mini wooden bird house with felt tips & stickers at our local shopping centre; This year he painted it & when dry added sequins & confetti.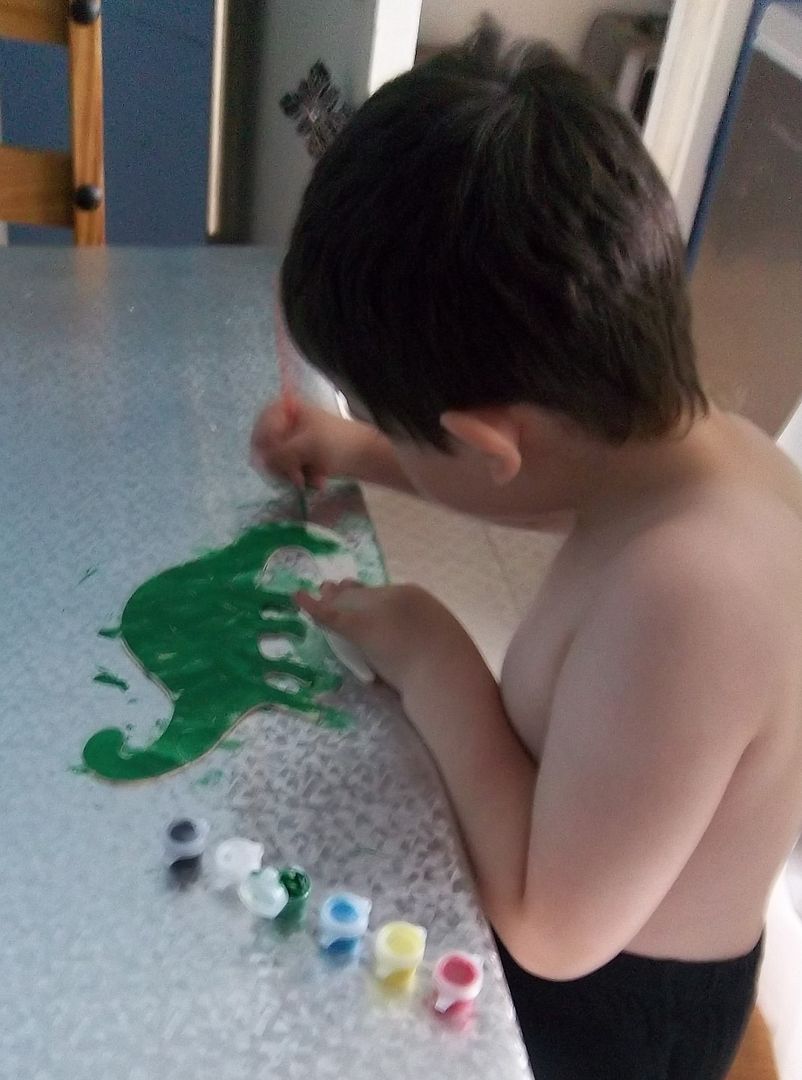 I found some kits in Wilkinsons which were paintable plywood jigsaws, they were only £1!!!! bargain I thought. I chose a dinosaur one (Kai is crazy on dinosaurs) thinking Kai could paint the jigsaw pieces & Zack could paint the base. As it happened Zack was busy else where so Kai happily did both.
I'm sure if you are fairly adapt at using a hack saw or a jig saw you could easily make your own.