The thing that drew me to card making, and then scrapbooking was the endless techniques that could be encompassed.

On this layout I initially used glossy accents to highlight some of the pattern on the background sheet, and give texture. I used wood patterned paper to try & give the feel of drift/salvaged wood, and tried to tie the writing in with this feel.
I thoroughly enjoyed making the quilled animals, though they were a little tricky to stick down, I need to research and buy some different types of acid free glues etc.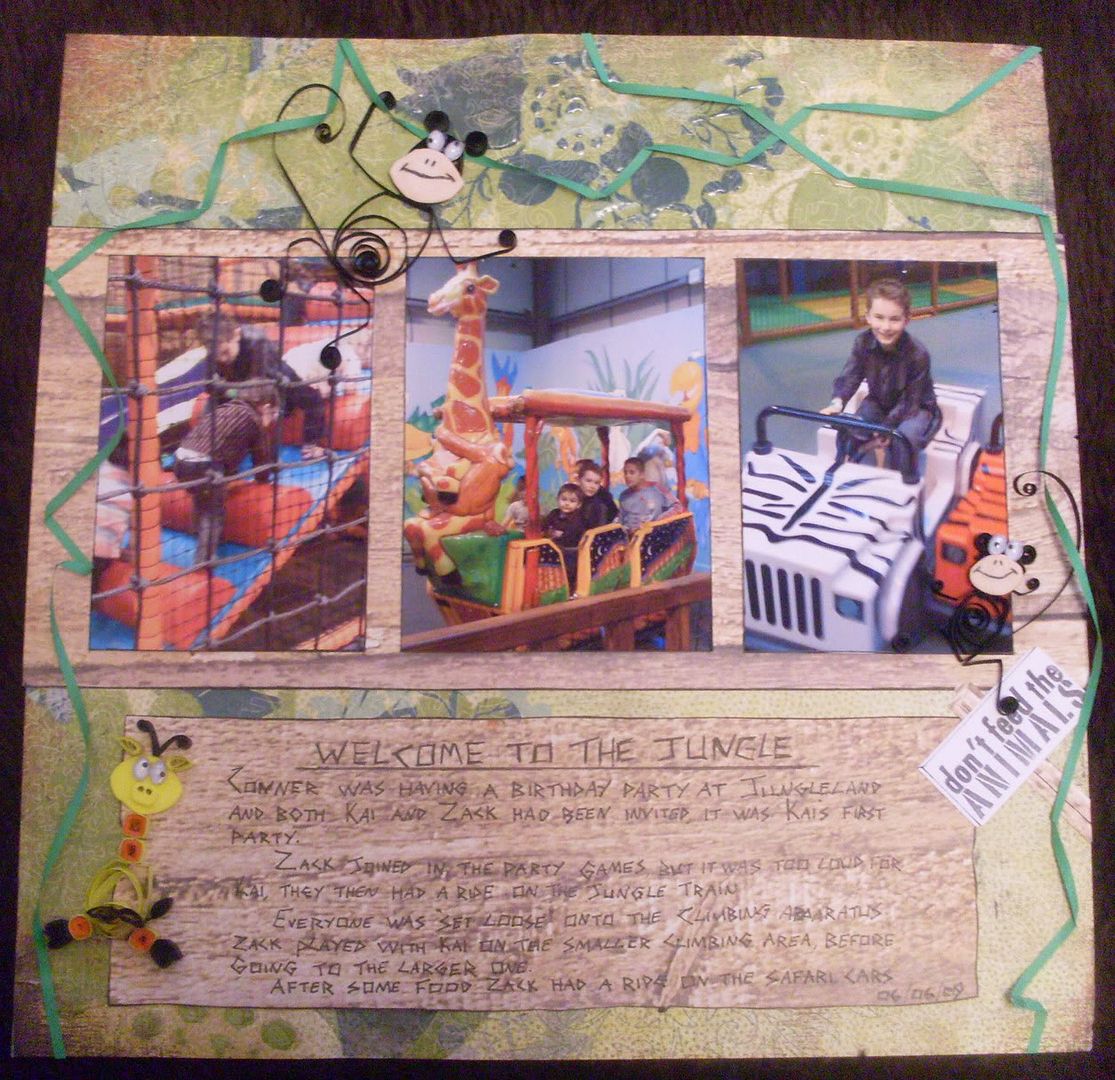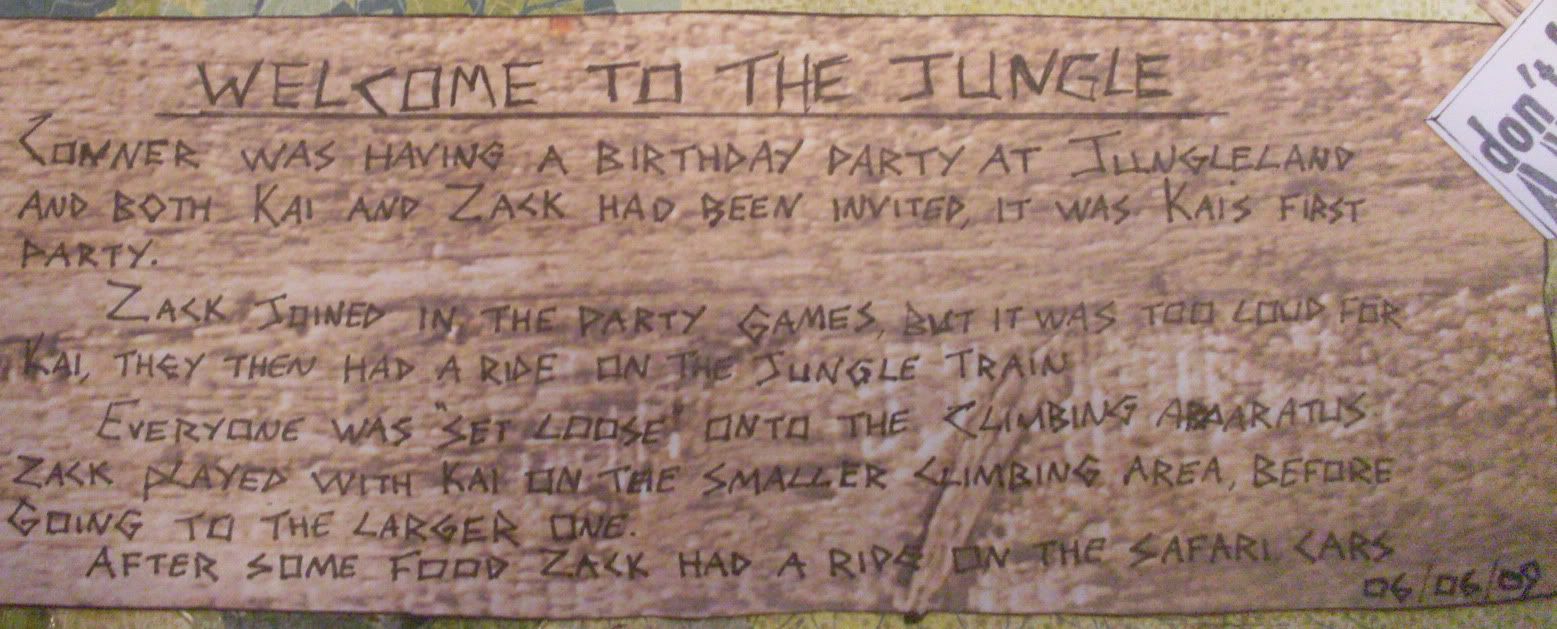 Journalling
Big Monkey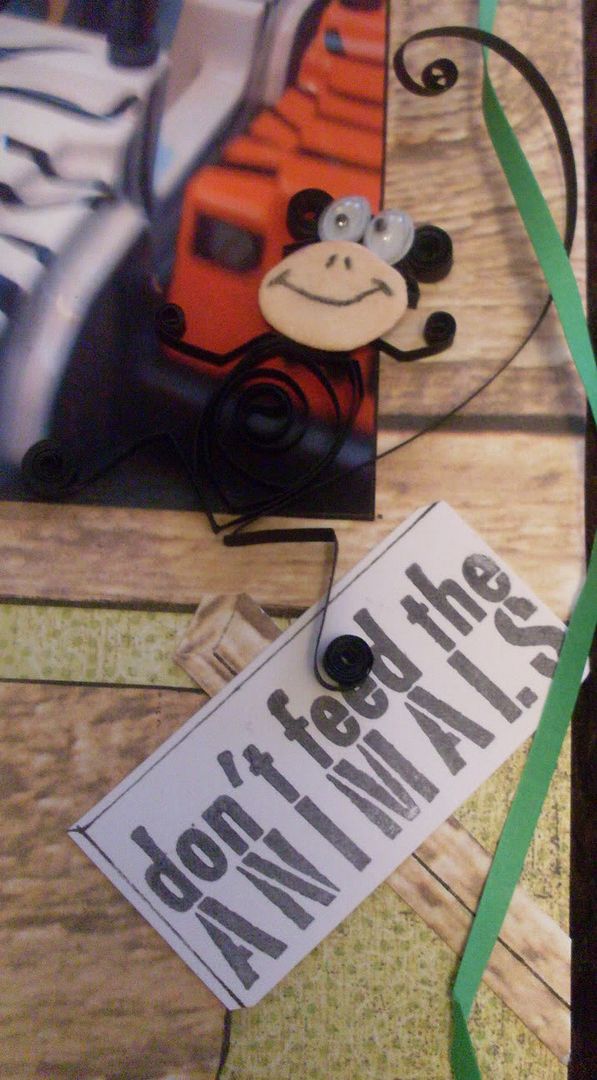 Little Monkey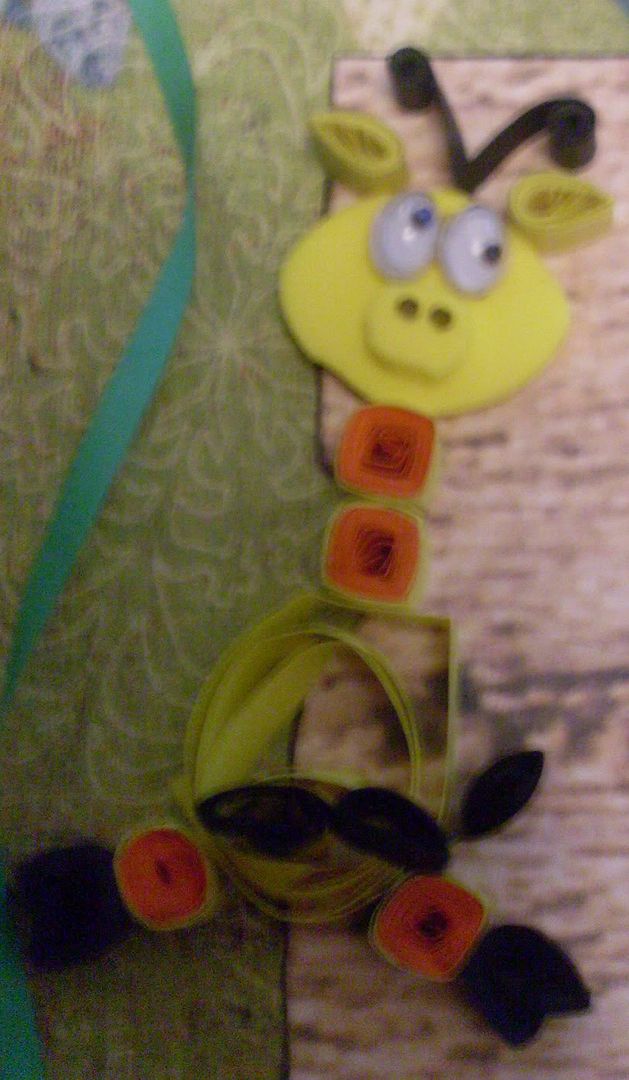 Giraffe