Kai and I walked up to the local shopping centre via the town park, its quite a nice walk, though it was a rather wet windy day. Kai however began to notice things he hadnt before, such as the sound of the wind as it rustled the leaves, amd most of all, all the colours that autumn brought with it. He walked along pointing at leaves and telling me the colours.
I was thankful that my mobile had a camera on it, not matter how low a pixel it is. I got some gorgeous photos, and was eager to do a scrap layout.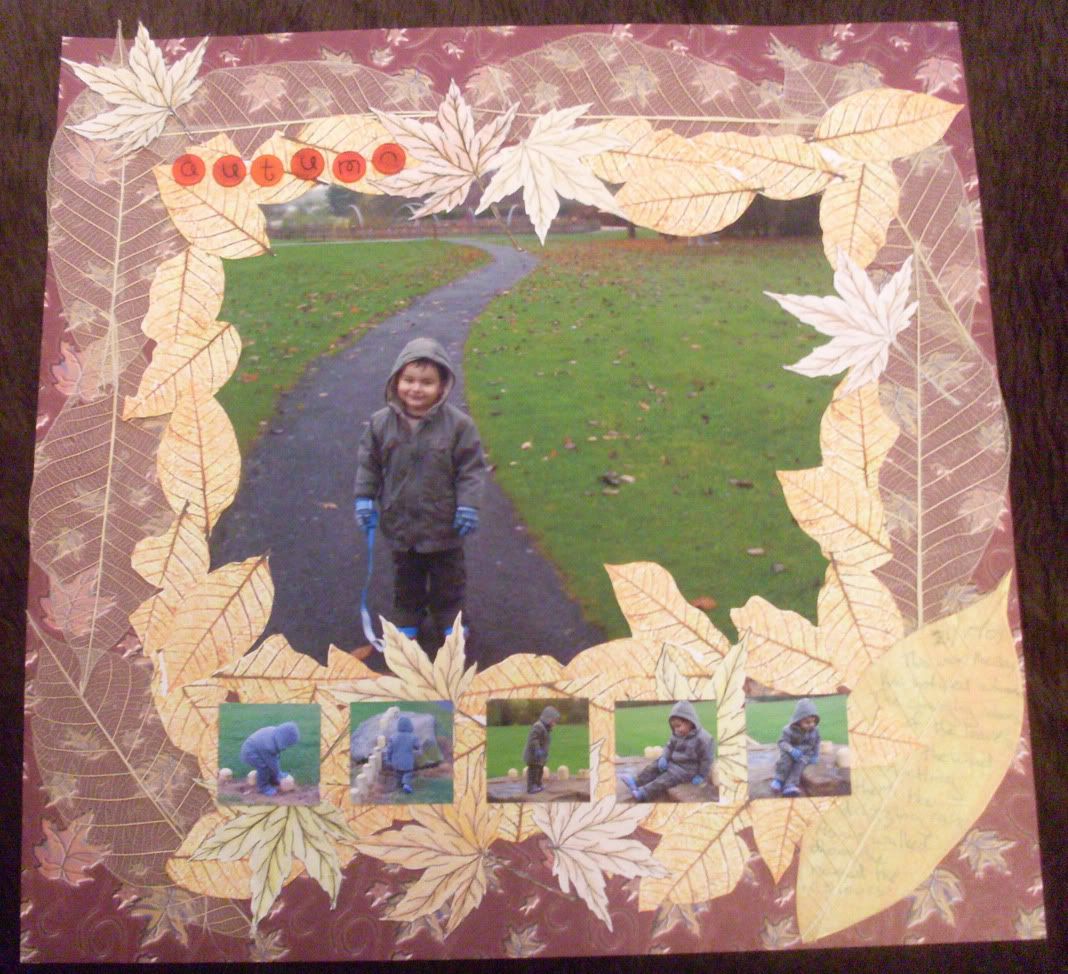 I cut out leaves from some 6x6" paper I found in my stash. The other leaves are ones I stamped and coloured in, along with skeleton leaves.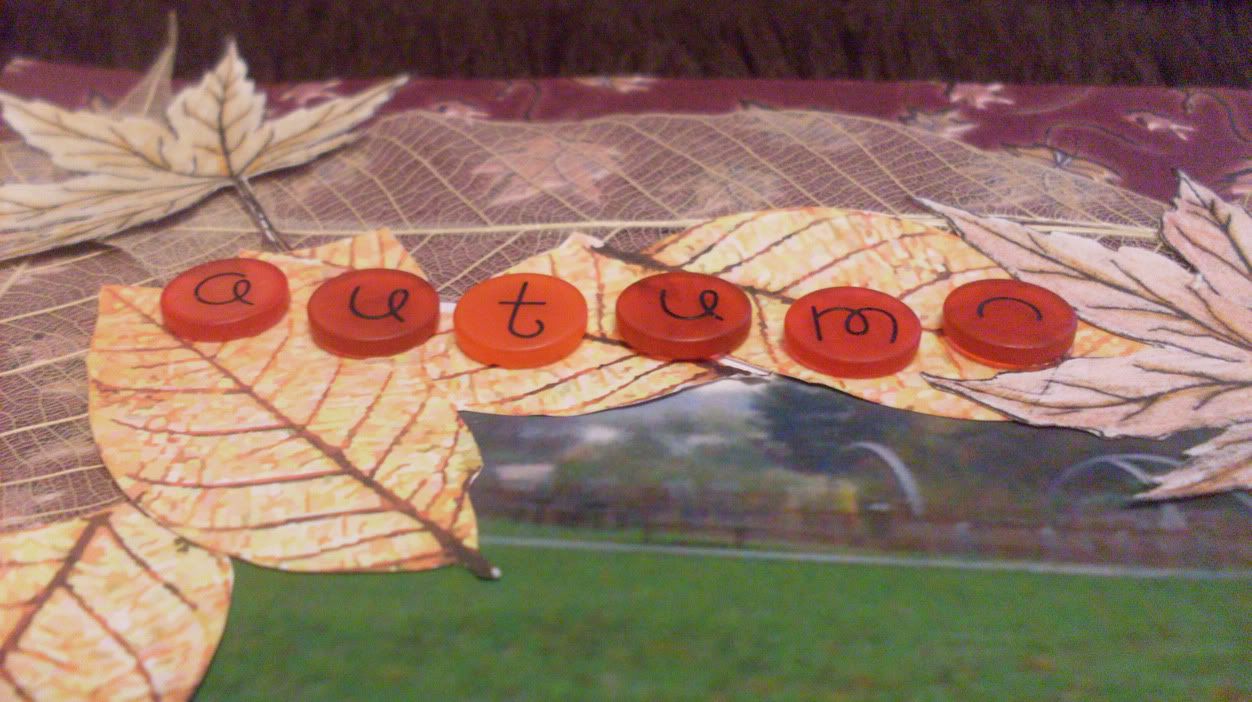 These letters were perfect for the title.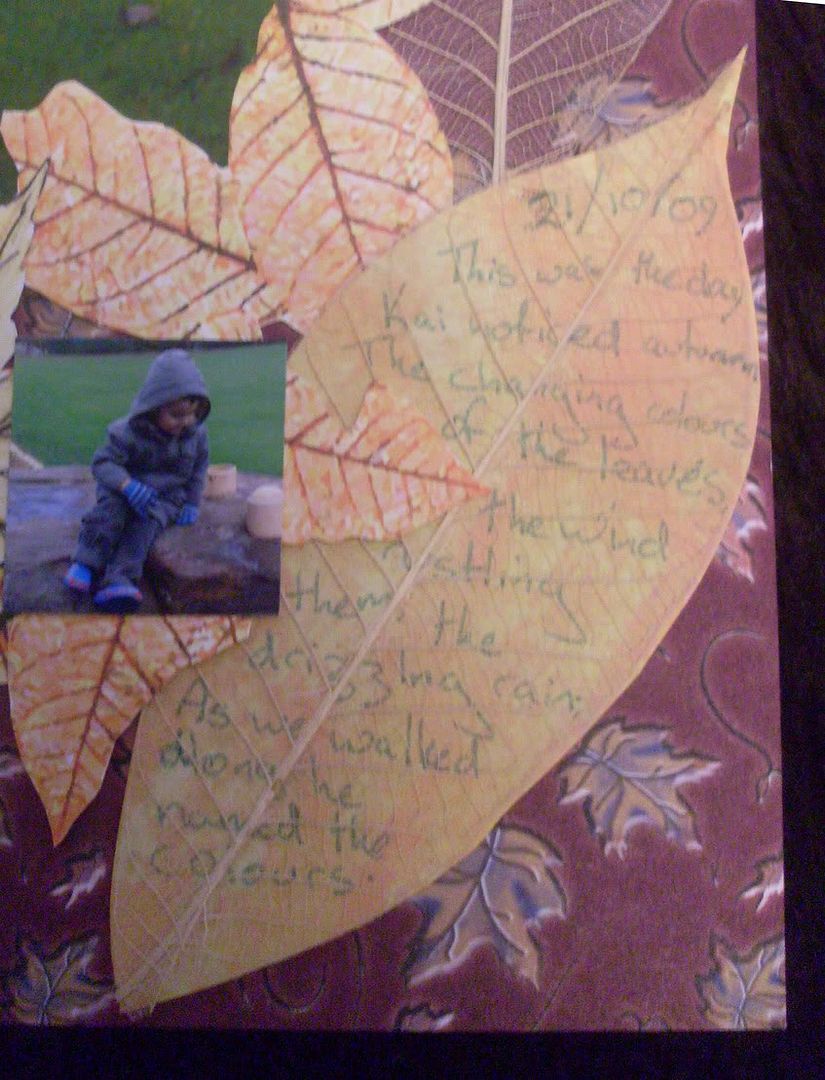 I cut out a large leaf to journal the day on. I did it in green to match the grass and try to make it so it didnt stand out too much, I wanted it to blend in.