A different party at Jungleland and a whole different layout.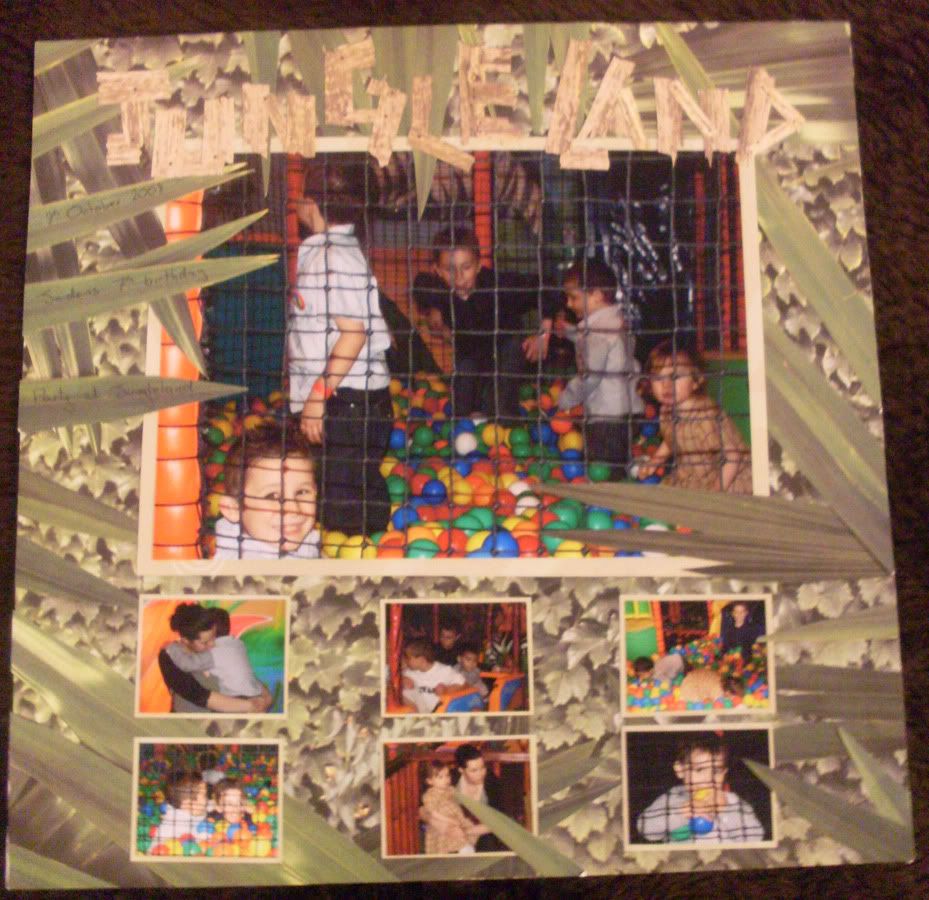 The background sheet is a photo of ivy. I had a sheet of HUGE palm leaves so cut these out in groups and individually and played around putting them in front and behind the photos, only sticking down when I was happy. The photos are mounted onto a fawn backing paper, to make them stand out more, otherwise they just faded into the background.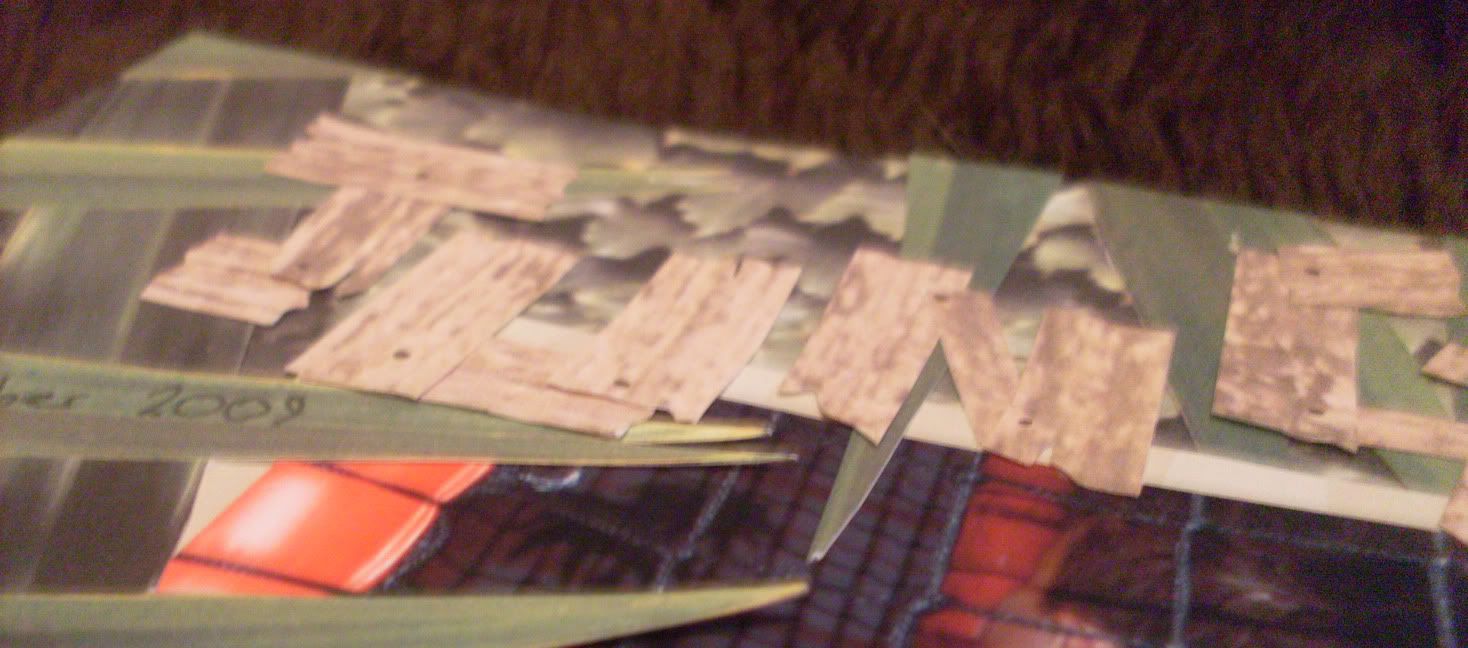 I cut up pieces of wood patterened paper into thin stripes and stuck them down in letter shapes to create the title, I then added dots to represent nails, sort of like a drift wood title. It stands out a lot more than it looks on the photo.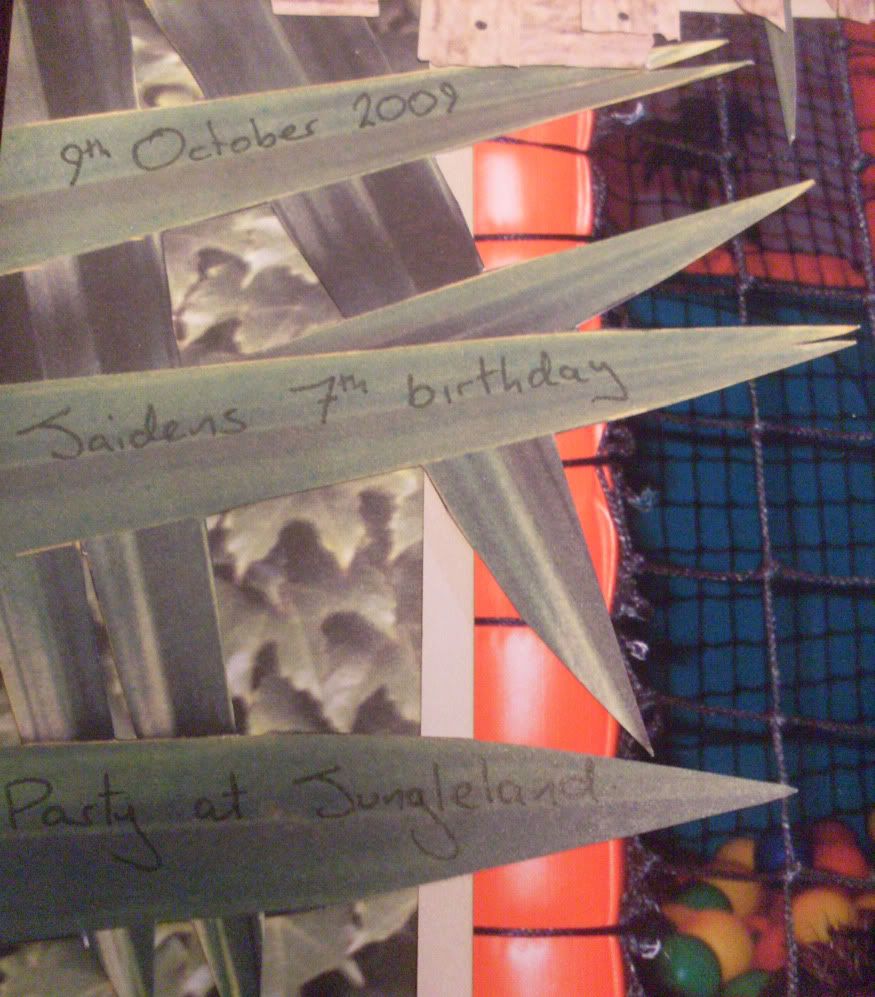 I used minimum journalling as this layout was already so full. I picked 3 large leaves in a row to write basic details on.