We always eat well on New Years Day, but this years lunch surpassed any other.
The Starter: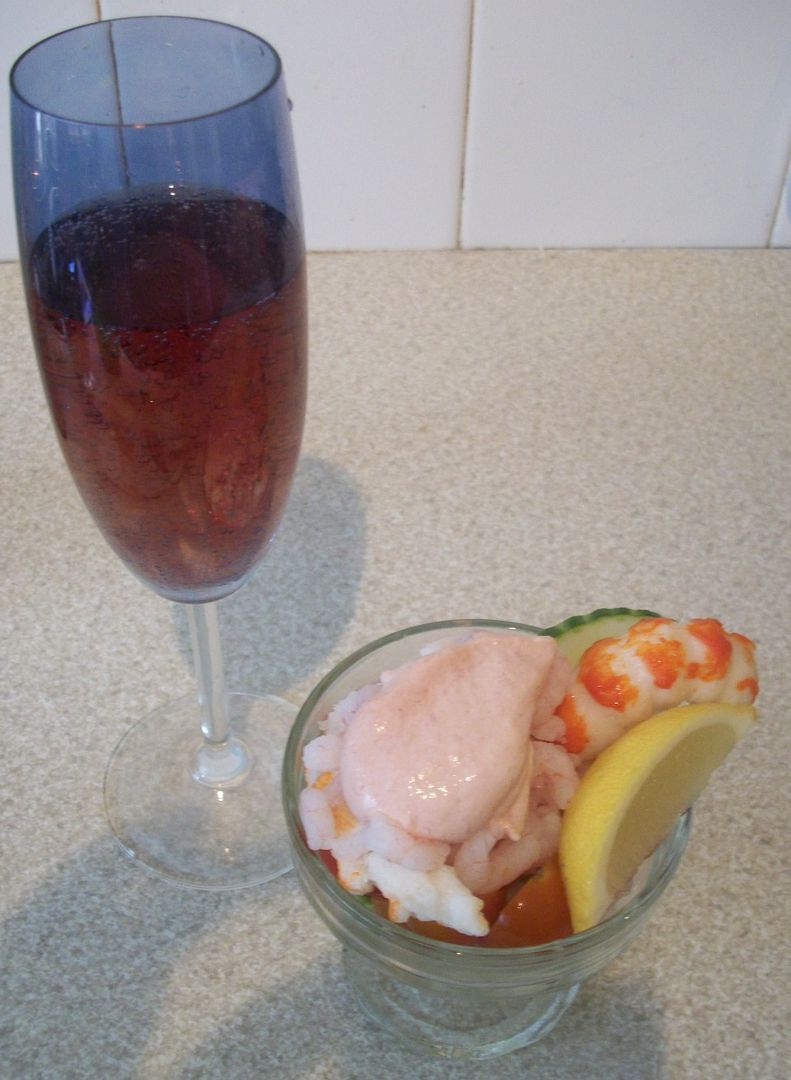 For starters a Prawn cocktail consisting of lettuce, cucumber, cherry tomatoes, prawns, jumbo fake tiger prawns, a wedge of lemon and homemade seafood sauce.
We accompanied it with a glass each of Rose, while the children had lemonade with rasperry
Main Course: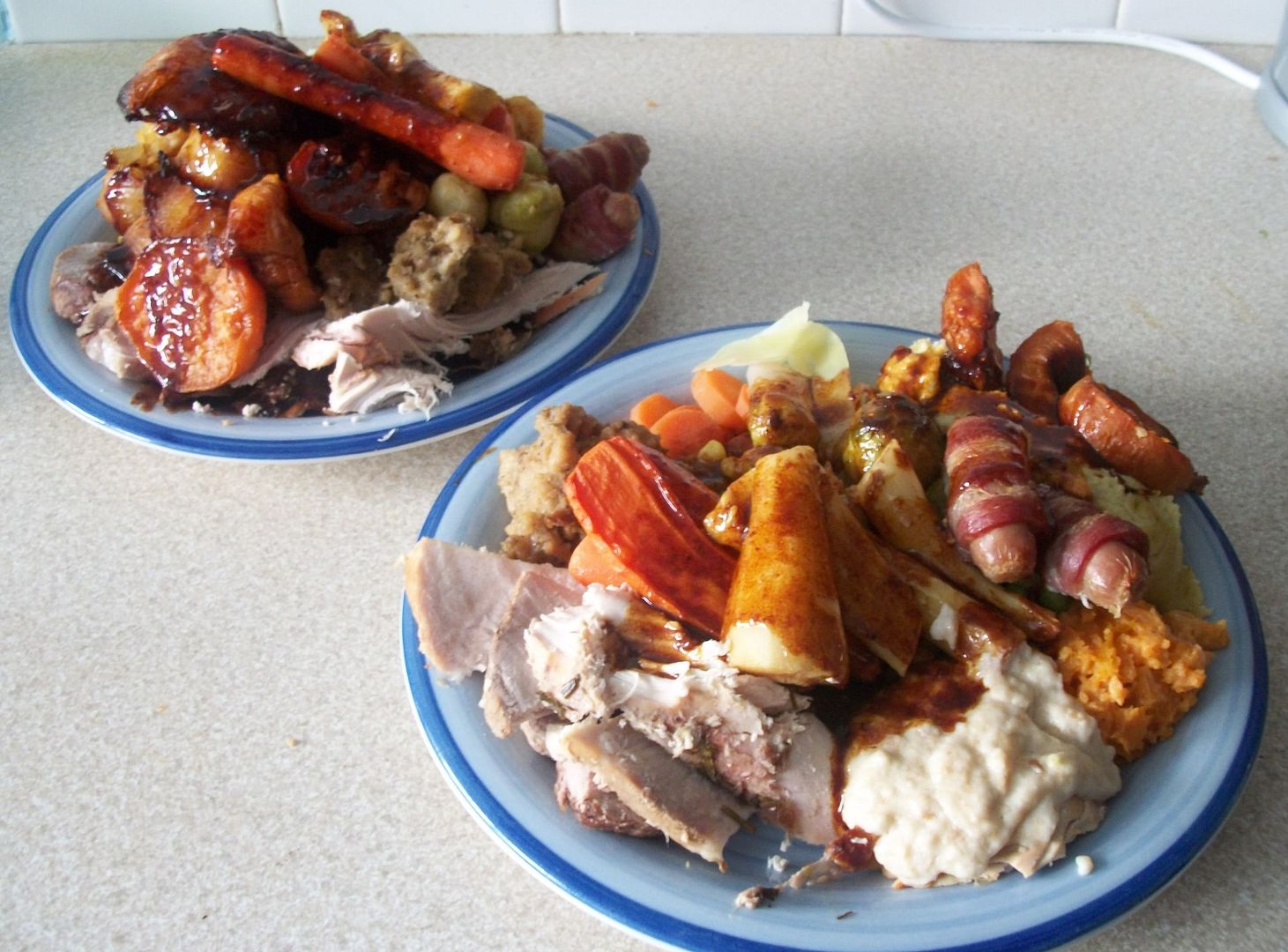 Are you ready for this as it was a bit of a mountain...
Roast Pork and very crunchy cracklin'.
Roast Turkey, roasted with Christmas Butter under the skin
Roasted sweet potatoe
Roast Potatoes
Bread Sauce
Pigs in blankets
Mashed potatoe
Mashed sweet potatoe
Boiled carrots, peas, cabbage and sweetcorn
Stuffing
Carrots roasted in orange juice with Rosemary
Parsnips roasted in vinegar, and honey.
Sprout Mush
Gravy from the Turkey stock.
Its the first time I'd tried any of these recipes & wow did they go down well (Thank you to Jamie Oliver, & ofc Gordan Ramsey for his sprout recipe)
Zack gave the turkey a very strange look as I removed the skin on the breast to reveal where the cranberries had slipped down as the butter melted. I reassured him he wouldnt be eating them and they were purely to seep flavour into the Turkey. Thankfully he kept an open mind and surprised me by saving how nice it was ... this is coming from a child who isnt keen on meat, especially Turkey.

As Zack and I cant eat Potatoes due to an intolerence to it (that is we get rather ill when digesting it rather being offended by the actual vegetable :D )we decided to try using sweet potatoes in the same way.

Unfortunately I have now dropped myself right in it, OH was so impressed with the meal, he loved all the flavours, textures etc so much he now wants me to cook for his parents later in this year/early next year. Before he has always got take away when they've been invited over for a meal as he didnt feel my cooking was up to a high enough standard (thanks for the vote of confidence hun) (thats his standard for his parents, not theirs, I'm sure they'd be more than happy with my cooking). So no pressure (not much!!!).

Dessert: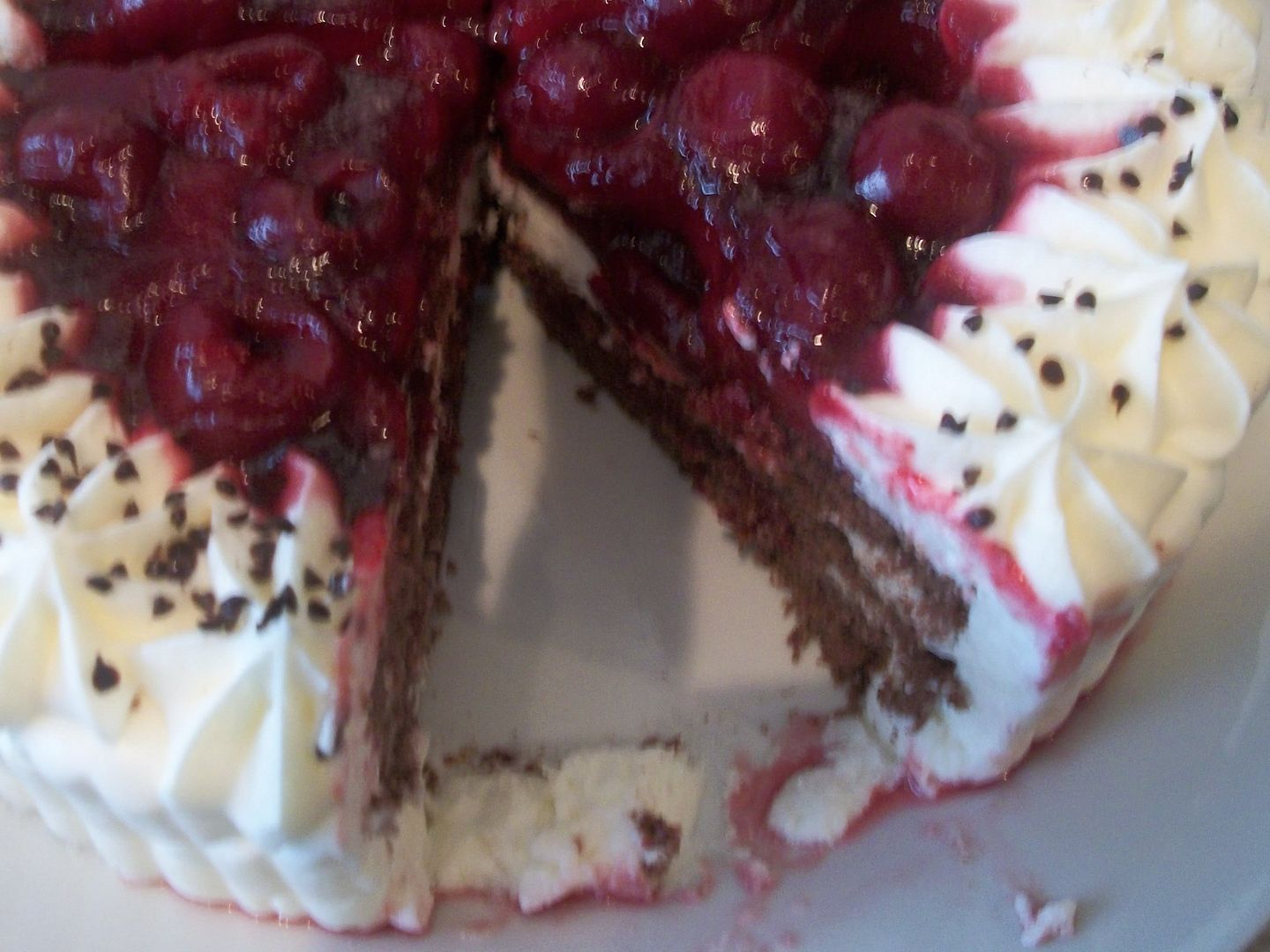 As I'm sure you can understand, with all that food we were extremely full. Non of us cleared our plates, but have no fear, left overs were turned into bubble and squeak (a potatoe based batch, and a sweet potatoe based batch) for Dinner today.

So Dessert waited until about 4ish. I had planned to cook profeiteroles but was rather tired after being up since about 6:30 cooking so opted for a frozen black forest gateau I'd been defrosting on the side (to give a choice). This went down with everyone except Kai who decided it was still a bit too cold for him.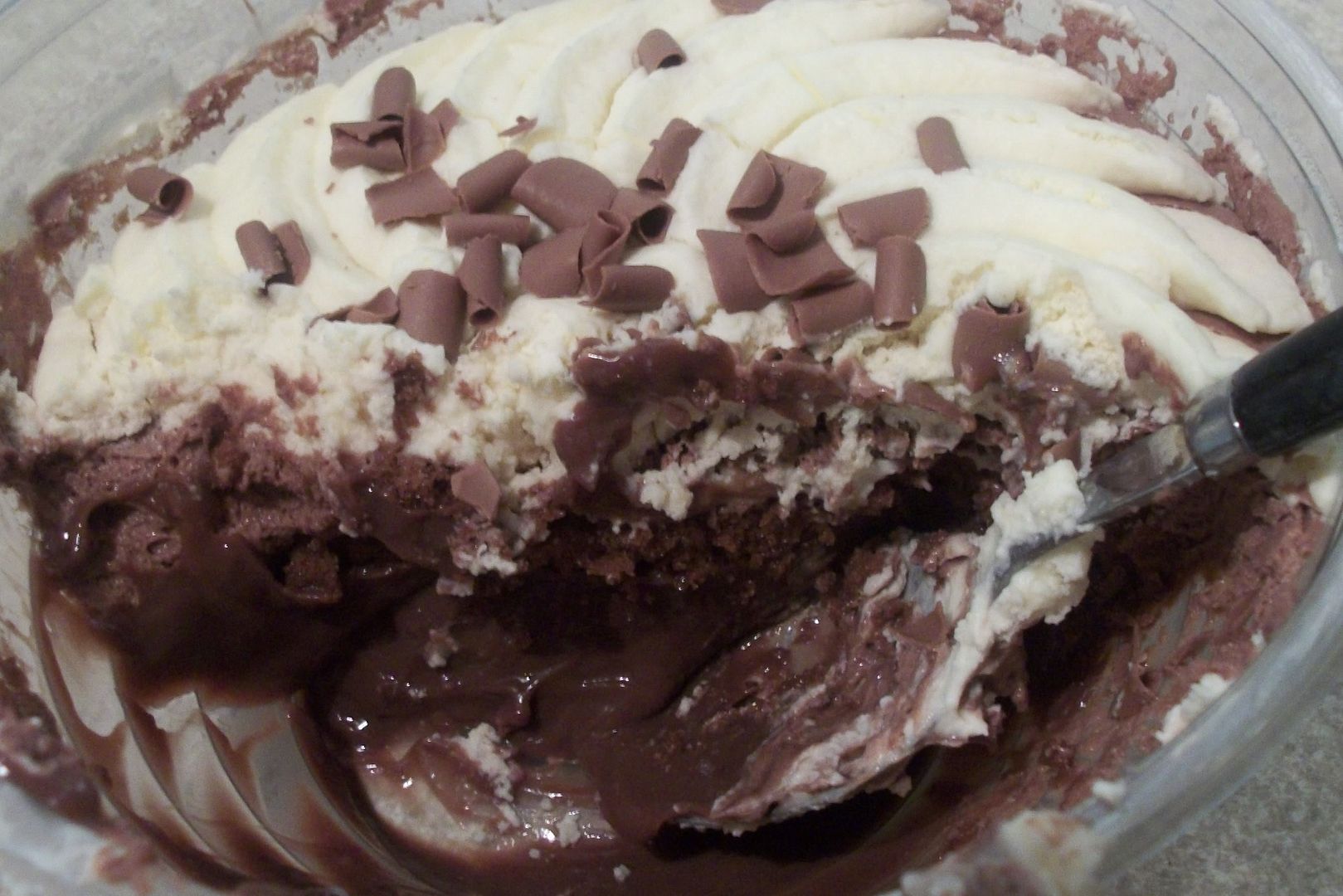 A couple of hours later we then had chocolate trifle. It was another shop bought jobby but oooo, was so nice. a gooey chocolate mousse topped with light chocolate sponge, chocolate sauce and cream with chocolate curls on top.

Left overs:
We had turkey sarnies with bread sauce and pickles for lunch; and bubble 'n' squeak for tea, and we still have plenty of leftover meat so I am planning on freezing it in portions to make:
Pork Curry
Turkey Curry
Turkey & Leek Pie (thanks for the link Furry)
Think I may have 1 portion of Turkey left after this (yes, I bought way too big a bird), any recommendations on how to use it?