So a few pressies are filtering through the postal system and are finding their way to their owners ... one of which found its way to my polar opposite Kate from Liberty Cottage. If Kate & I were in a super hero movie we'd definately be arch enemies, thats how different we are, but we're not in a movie so we get on great instead :)
Kate mentioned on her blog a few weeks ago she liked
this
pearl bracelet, having learnt she likes these kind of bracelets I decided to make her one of the ones I make.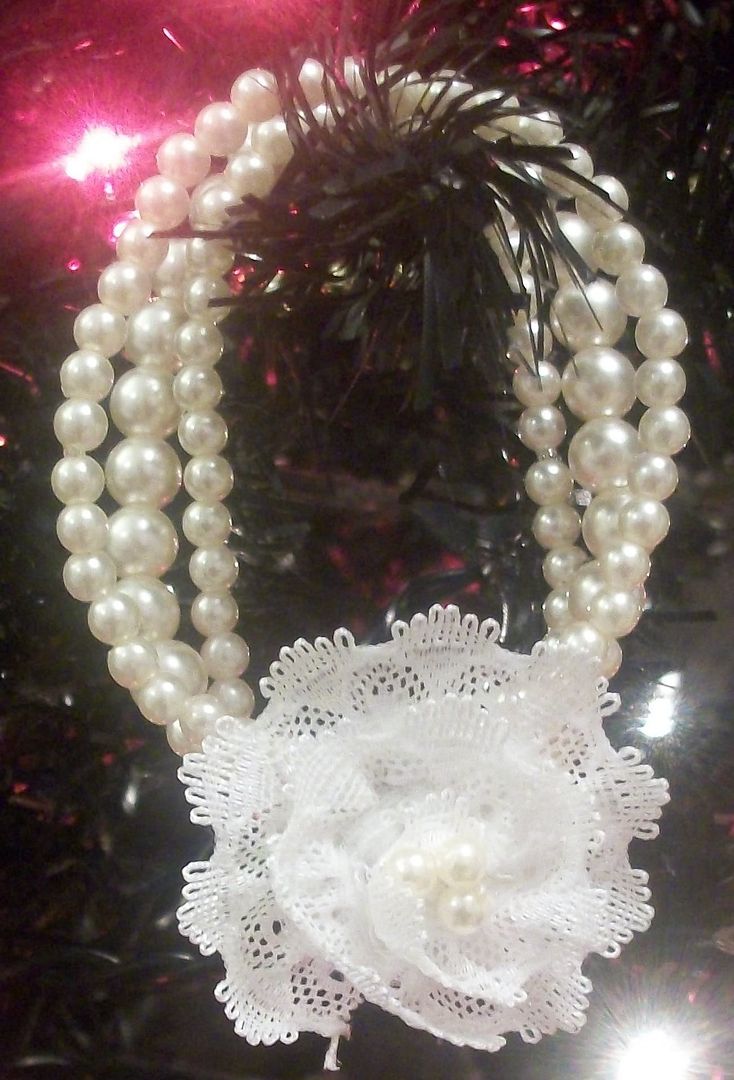 The flower is actually a brooch so can be worn with the bracelet or removed. The bracelets can then be worn as 1, 2 or all 3. Kat could even tie a ribbon aound them and into a bow as is the fashion at the moment.
The brooch was formed by a piece of lace sewn onto a circular piece of material and 3 "pearls" added. I added a brooch pin to the back to complete it. It easily goes over the 3 bracelets.
I love making pieces that people can easily change the look of to go with the style they are wearing and I think this bracelet does it quite well :)