Curry is one of my favourite meals, and I've been hunting, and playing around with recipes to find one that my family will enjoy. It can't be too dry, or too runny, its got to have plenty of both sauce & meat, full of flavour but not too much, have a kick but not too hot ... see what I have to work with!!!
But I think I've found it! Everyone eats it, enjoys it, its healthy and easy to make. I've just got to work out for myself how much chilli pepper to put in to make it the right temp for them .... a bite without leaving the after burn.
So here it is.....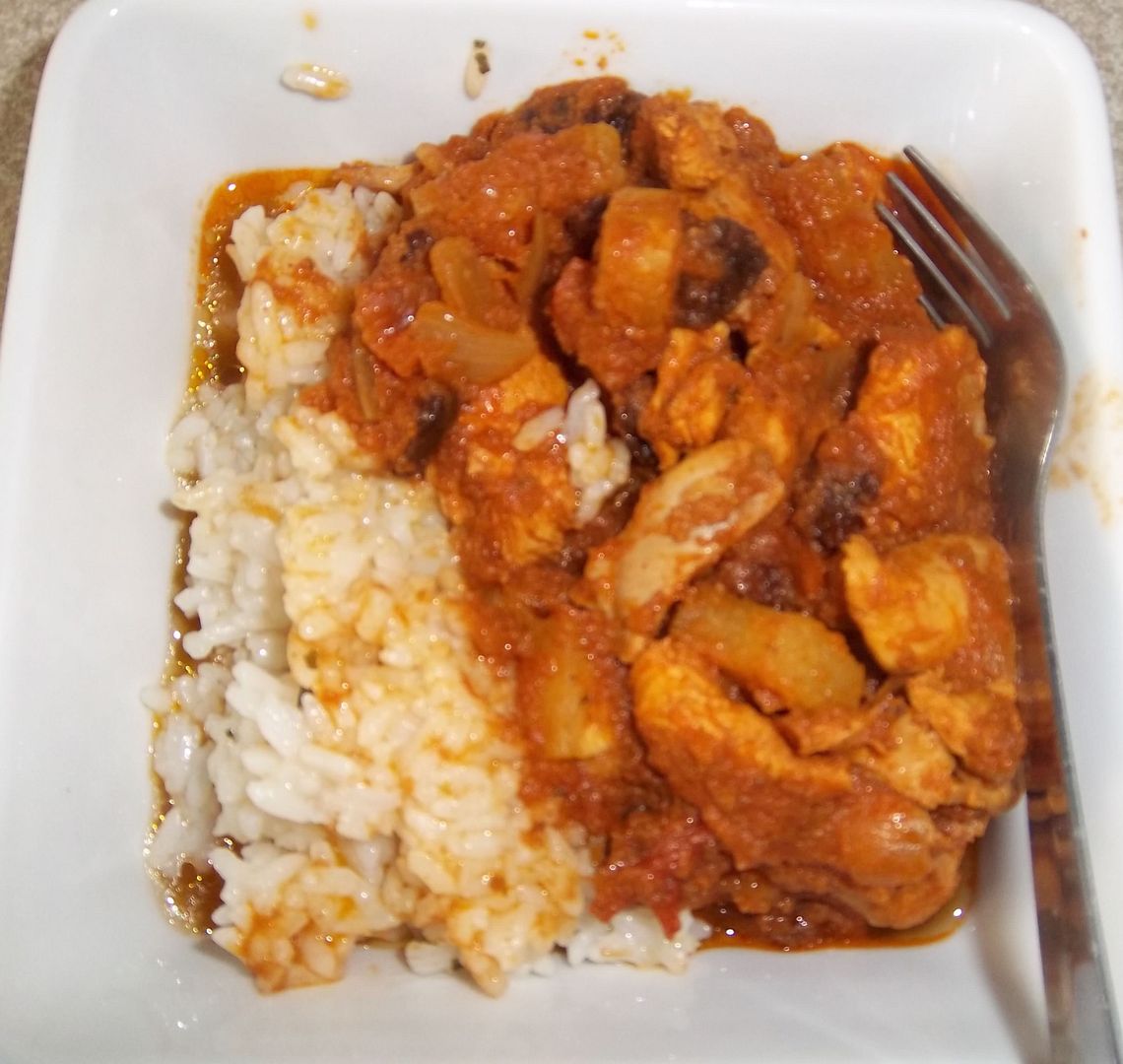 Ingredients:-
1 whole chicken
3 large onions
2tbsp oil
4 cloves of garlic, chopped finely
3 large tomatoes, chopped
400g tomato sauce mix
1 medium chilli, chopped
1/2 tsp chilli powder
1/2 tsp corriander powder
1 tsp coriander powder
1/2 tsp turmeric powder
yogurt (to taste)
pepper (to taste
Portion off the chicken, remove all the bone & cut into cubes. Of course you could just buy ready cubed chicken, or chicken portions but this is the cheapest way. Its easy, even I can do it!! Theres plenty of tutorials on youtube such as
THIS
one to help you out.
Fry onions in oil until soft, add garlic, tomato, and spices and cook for a few minutes and then add 4tbsp (60ml) water & allow to reduce until soft.
Add chicken and cook for 10 - 15 mins on a medium heat, then add yogurt stirring slowly, simmer for a further 5-10mins..
Serve. I normally serve mine with rice thats been cooked in the stock from the chicken bones (cover with water, bring to the boil & then simmer for an hour or two before sieving) & a pinch of corriander.