I loooooooooove cous cous, but I'm far more likely to pick up a packet of ready flavoured cous cous & just add water than try flavouring it myself, so its time to start experimenting.
My first try is Rainbow Salad, served with
Quiche Lorraine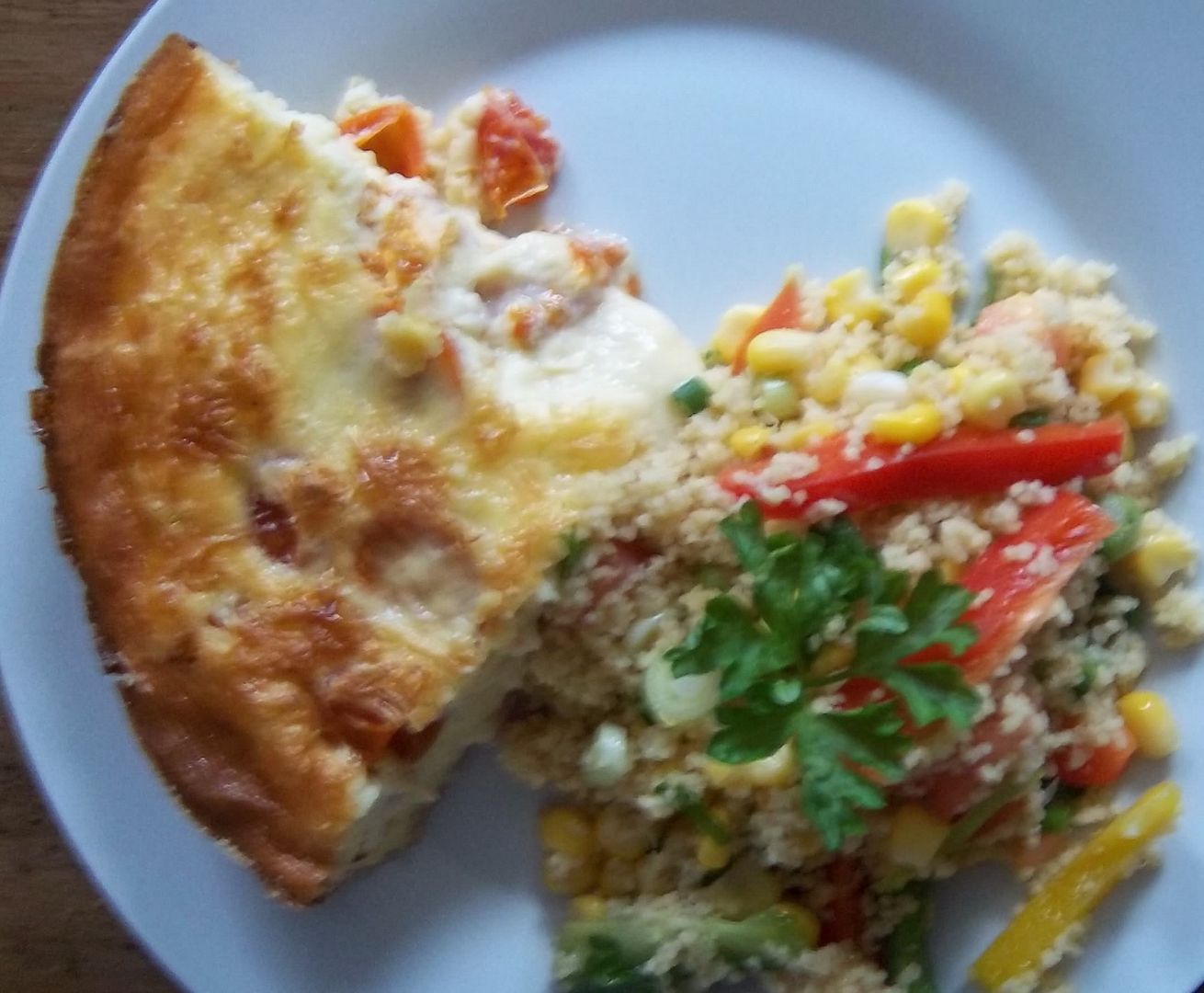 Ingredients:
250ml vegetable stock
200g cous cous
1/2 red pepper
1/4 green pepper
1/4 orange pepper
2 tomatoes
4 spring onions
200g canned sweetcorn
2tbsp olive oil
1tbsp lemon juice
1tbsp fresh coriander or parsley
Pinch of black pepper
1 clove of garlic (optional)
Pour the stock over the cous cous in a mixing bowl, fluff up with a fork before leaving to stand for 5 mins
Slice the peppers thinly having previously removed the stalk & seeds.
Cut the tomatoes into 1/4s
Slice the spring onions
Drain the sweetcorn & add all the veg to the cous cous.
Put the olive oil, lemon juice, coriander/parsley, black pepper & garlic into a jar & shake to mix it well.
Pour the dressing over the cous cous & stir everything together.
Serve.
I enjoyed it, it was fresh and clean ... next time I wont use Olive oil though, I REALLY dont like the taste of virgin oil
Ryan didnt like it, but it cant have been too bad as he did finish it, if things really dont taste nice he wont finish it, if it isnt to his taste he'll finish it but wont try it again.
Zack didnt like the spring onion in it, so thats easily fixed
Kai fell asleep early, missing out on his tea (He slept straight through till morning, I'm not a mean Mummy who restricts meals to certain times & if you sleep through then tough)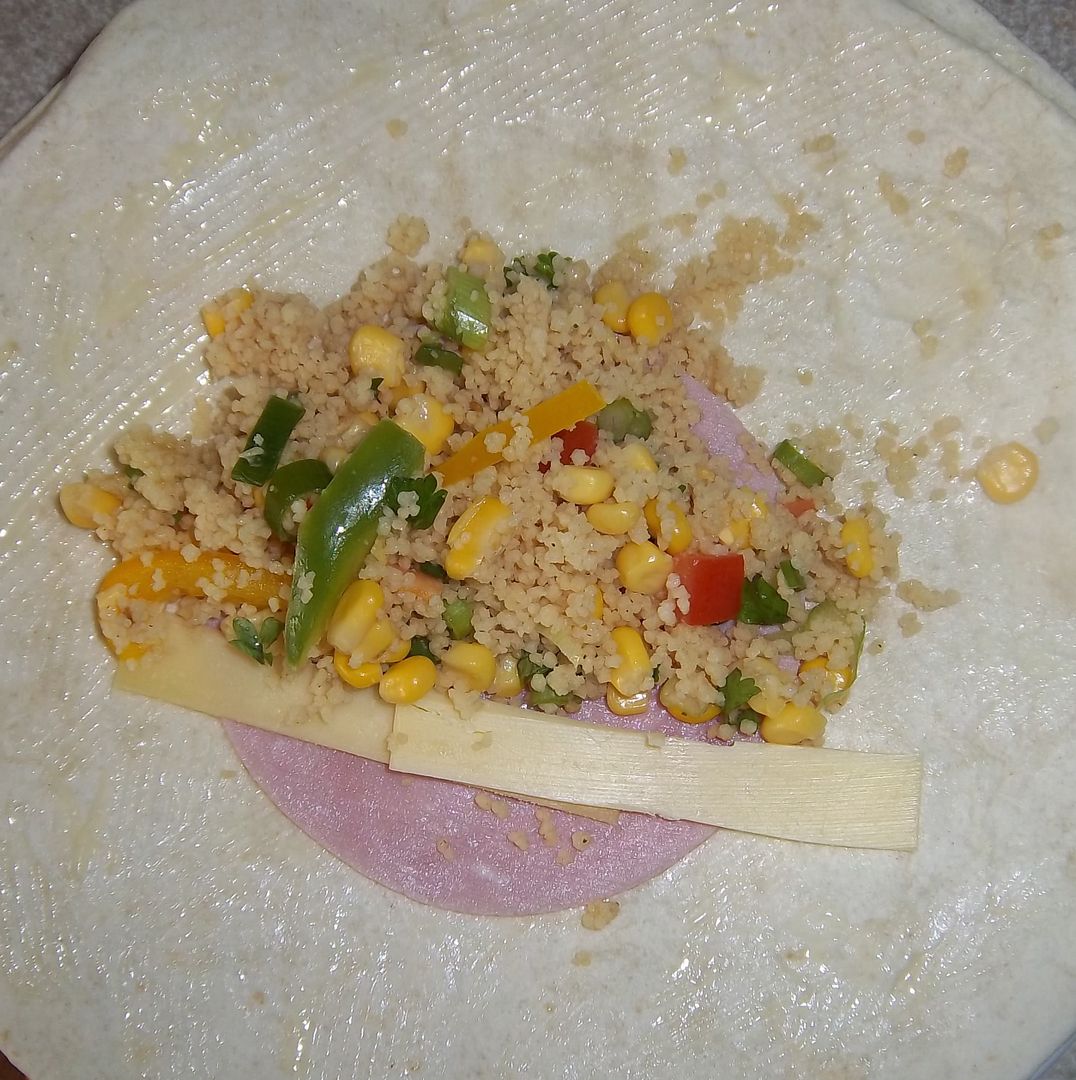 The next day I spread the tiniest amount of mayonnaise onto a tortilla wrap, added a slice of ham, 2 thin slices of cheese & what was left of the rainbow salad.
This made a delicious lunch for myself & the kids, not even a crumb was left.