This is the first thing we made on the FEAST bus & is jam packed full of hidden veg, a tomato sauce that can be used on & in LOADS of things, so far I've used it on pizza, in chilli con carne & as a Pasta sauce, I'll be showing you these this week. I'm planning on using it in bolognaise, soup and anything else I'd normally put tinned tomatoes and tomato puree in.
So on with the recipe.
Get a tin of tomatoes (or 2), tomatoe puree & a stack of veg (any except Parsnips & Broccoli, we were told they drown out the other flavours)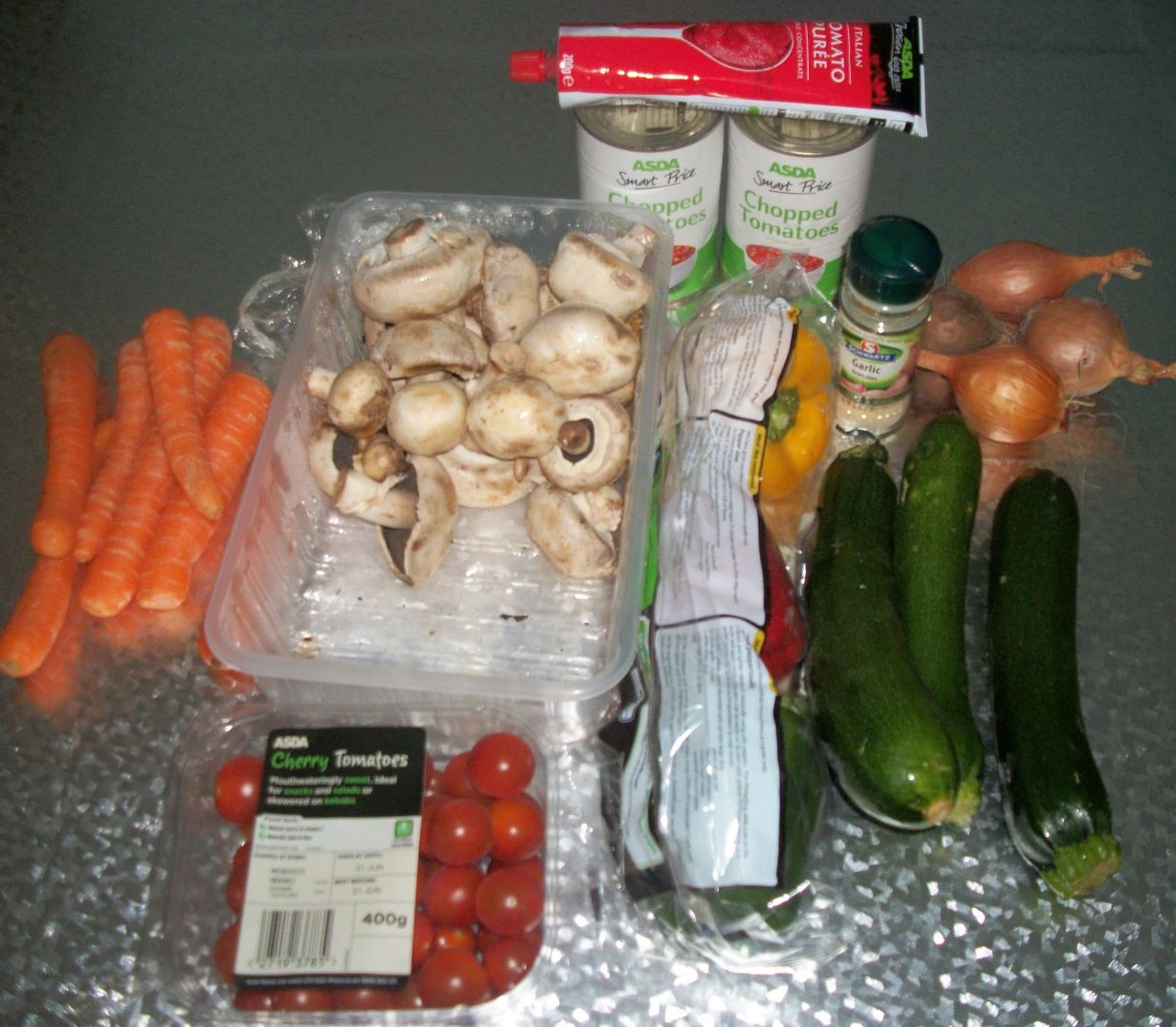 This time I used:-
2 tins of tomatoes
1 tube of tomato puree
1/2 a tub of cherry tomatoes
1/2 tub mushrooms
3 courgettes
3 peppers (1 of each colour)
about 8 medium sized carrots
garlic powder
3 onions
4 frozen balls of spinach (not shown in the photo)
You can pretty much use anything though, I've some frozen sprouts that arent being used as they're not very nice so I'll add these next time. We're meant to eat fruit & veg of every colour of the rainbow to get a wide spread of vitamins & minerals, this recipe easily does that.
Fry the onions with the garlic (powder, sauce or fresh garlic, its upto you) until soft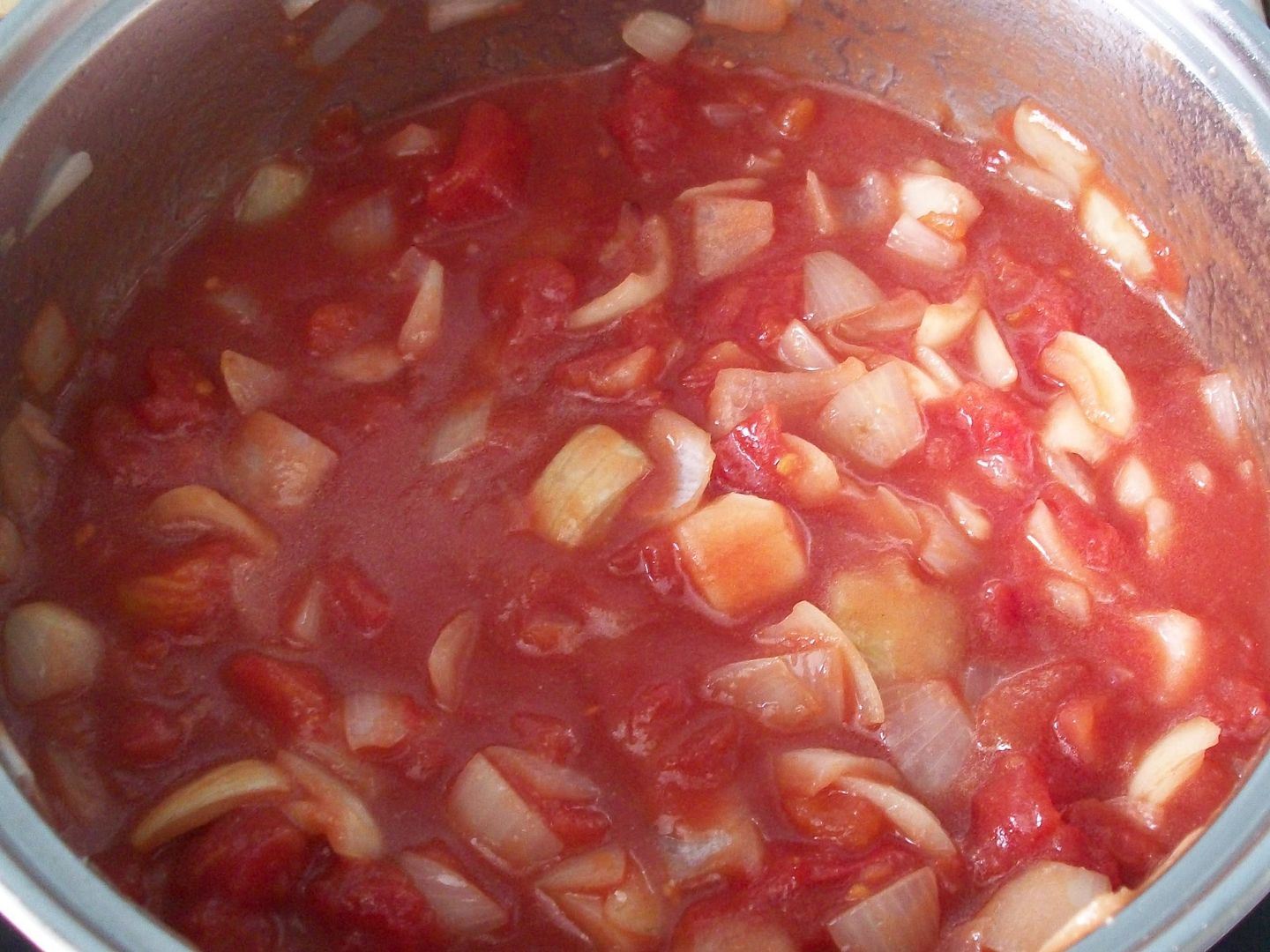 Add the tinned tomatoes & tomato puree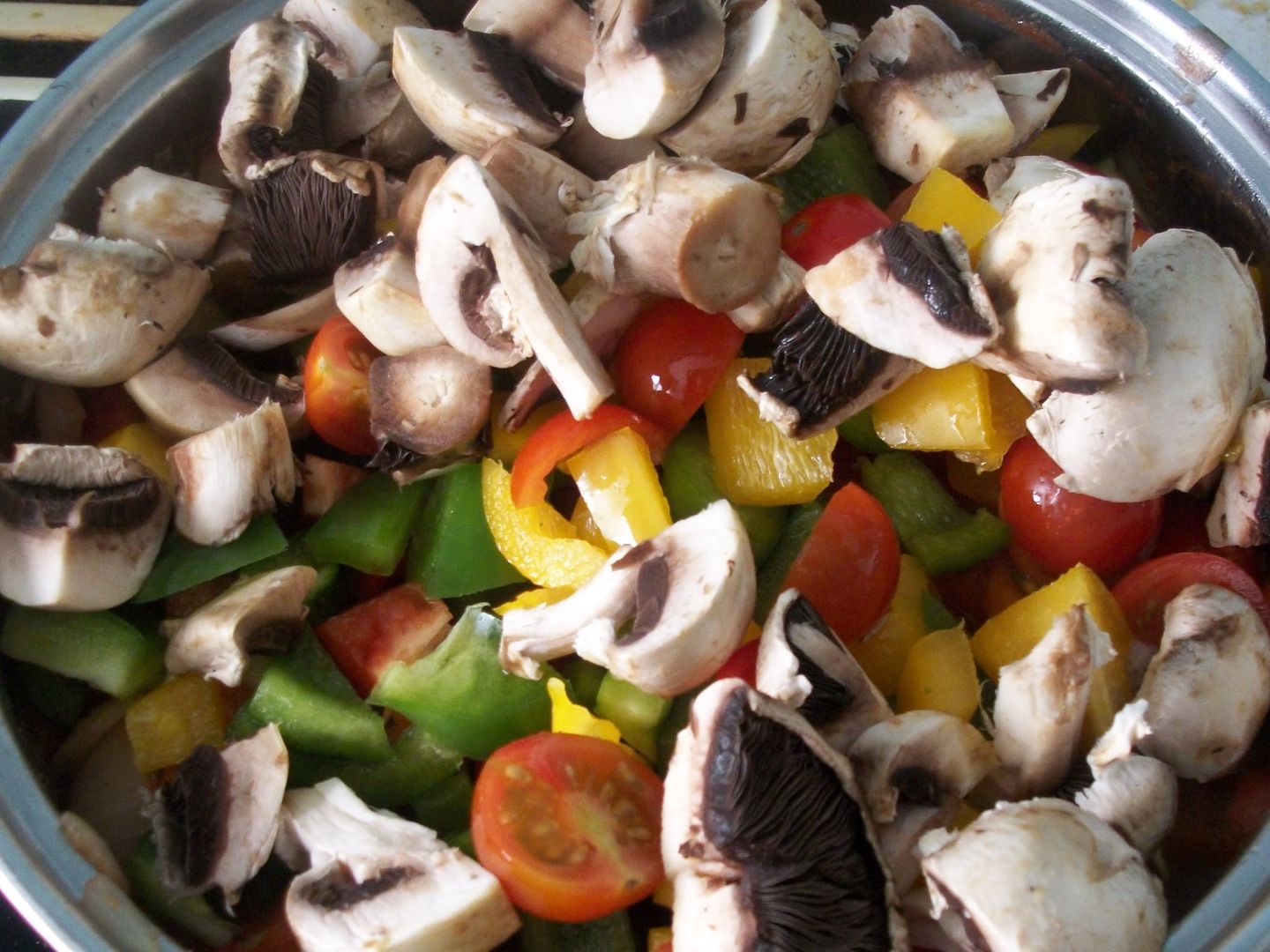 Chop the veg & add them to the pan
Oooops, my pans a bit too full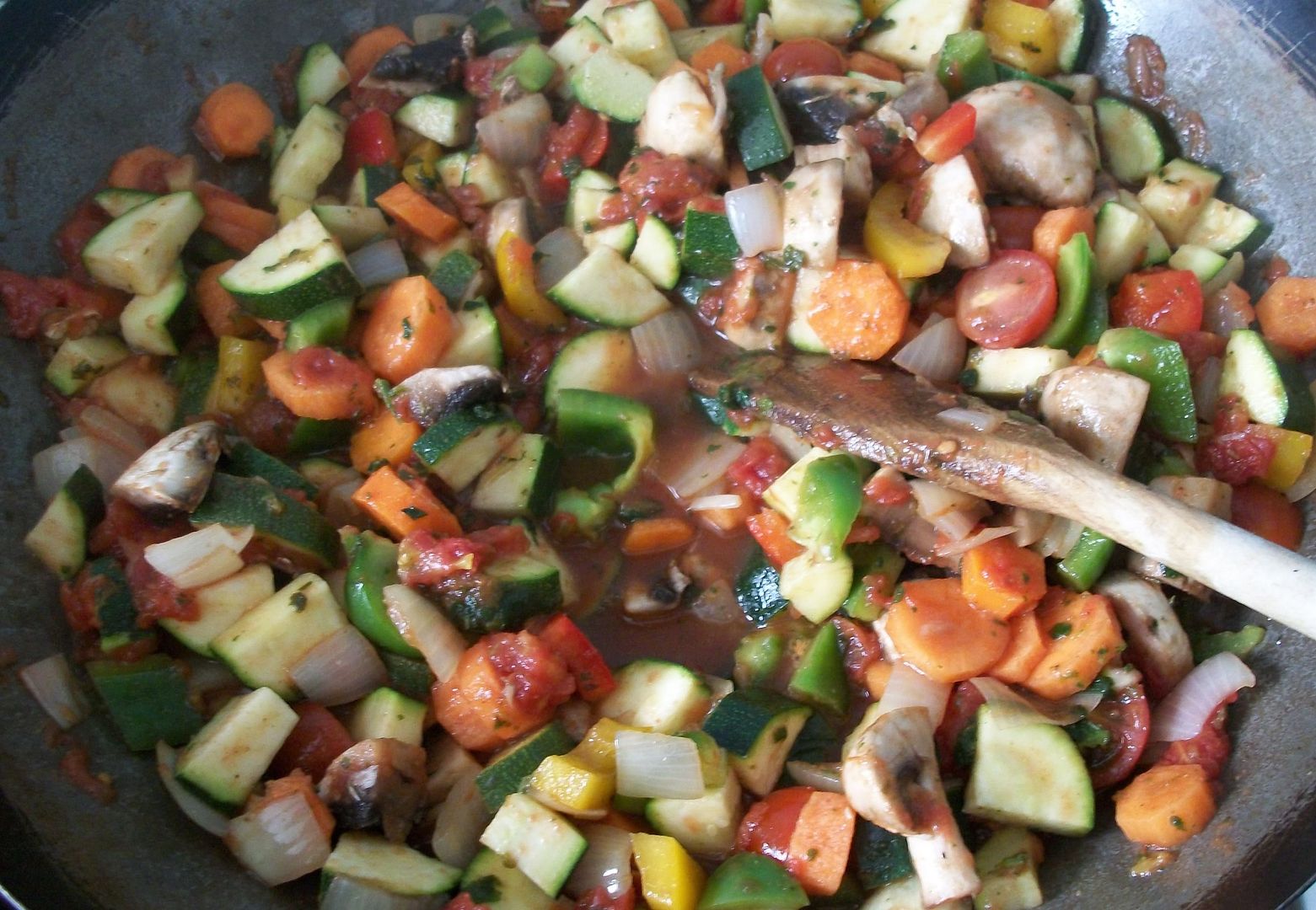 I swapped & added it all into my wok
Simmer until softening.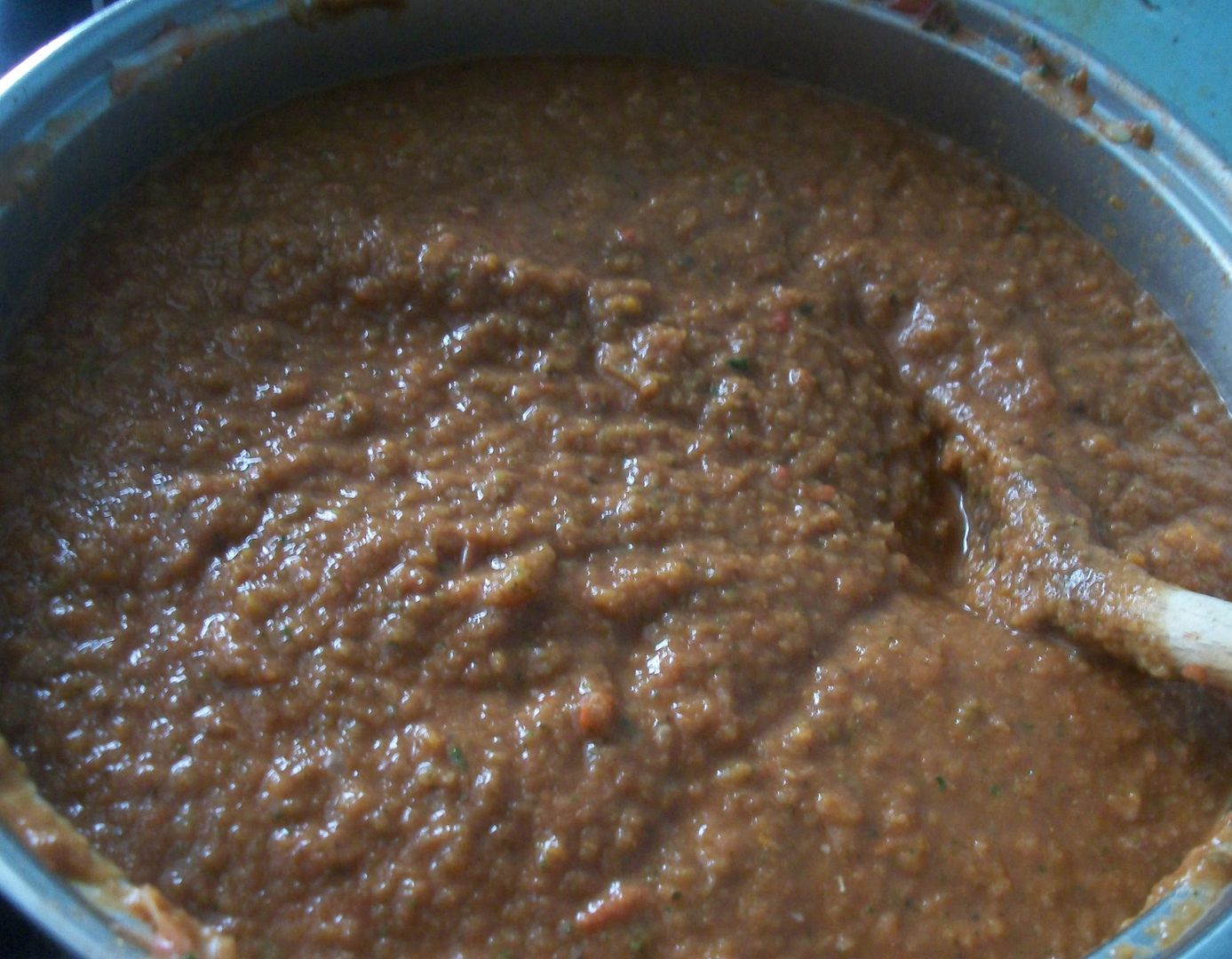 Blend the lot until as lumpy/smooth as you want.
It does end up a bit redder than this photo shows
I then divide it between my plastic chinese tubs (these can be bought in poundland, or just wash out the ones you have left after getting take away)
This amount works out to be about 6 meals, it keeps in the fridge well & can also be frozen.
Tomorrow I'll show you how I use this sauce to make Chilli Con Carne.