Over at Creative Craft World Lou has set the challenge to use black, white and silver - perfect cold, spooky colours I thought!
I had an idea in my head but had unfortunately run out of black 12x12s (aghhhhhhhhh!!!!) so had to try & find another way to get my idea to work (once its in my head it wont go away until I actually get it done).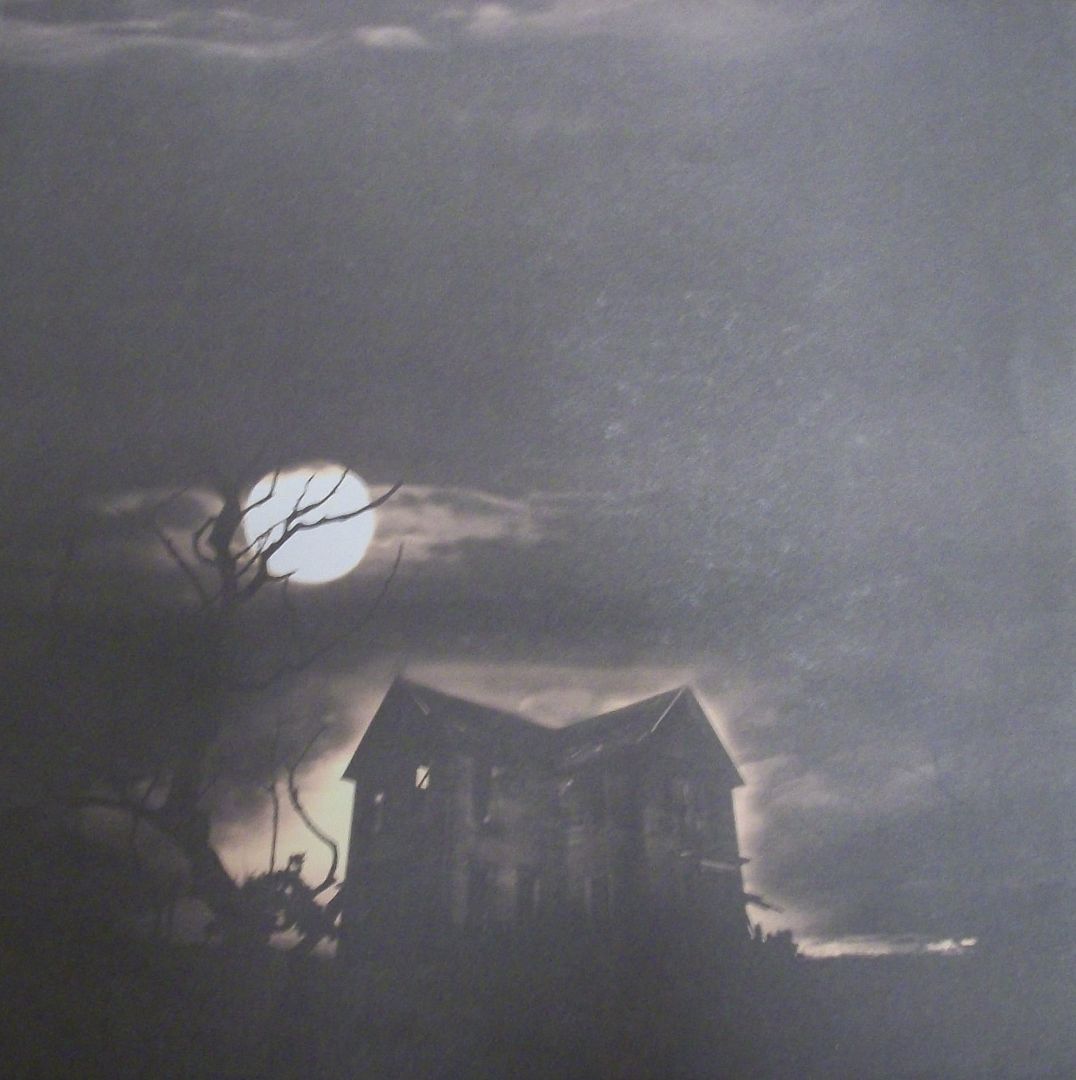 I found this sheet which I'd decided
ages ago I couldnt envisage myself using, but my idea would cover the majority of the picture leaving the black around the edges.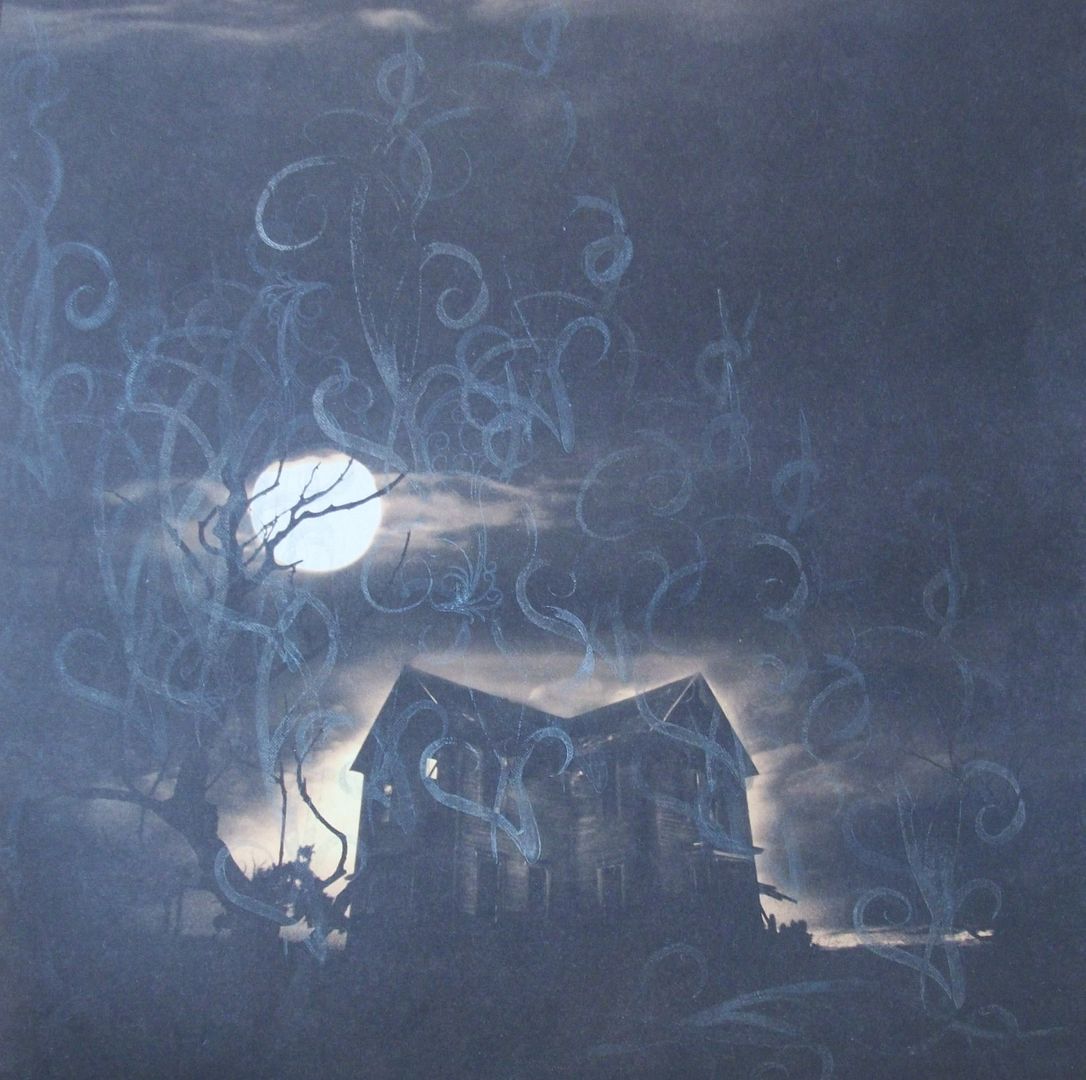 I stamped it in silver and white with a flourish stamp giving it a ghostly, foggy feel.

I then spent AGES cutting out gravestones out of grey paper, then aging them with black ink & writing on the odd couple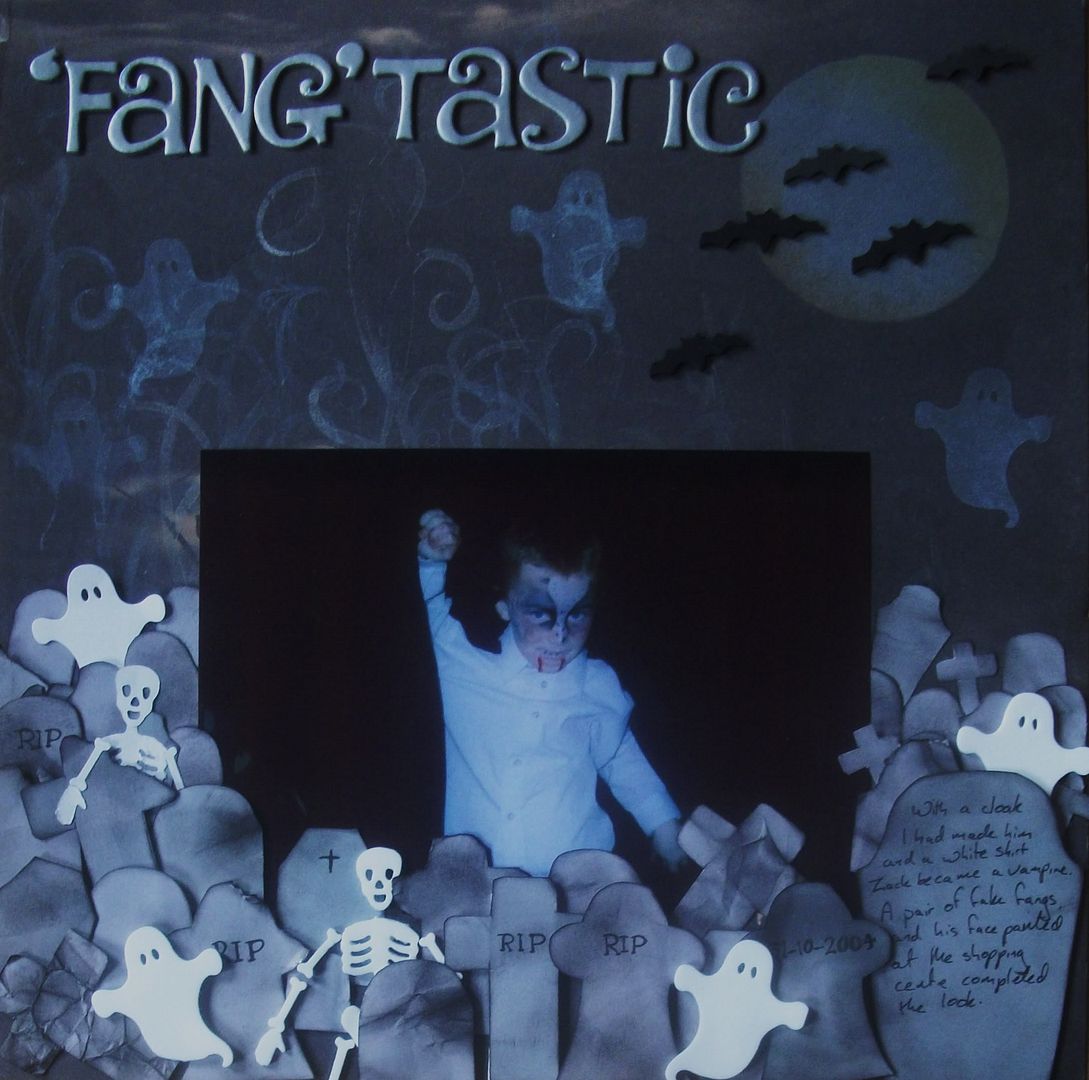 I layered a few of the gravestones up with the odd paper ghost and skeleton (quickutz die cuts)
By creasing a couple of lines on the gravestones & then inking it gave the look of cracks on them.
I then added the photo of Zack being a vampire and the continued layering over the bottom of the photo using foam pads to give it more depth, along with foam ghosts and skeleton.
I added the date & journalling to a couple of gravestones before adding these and then finished up the background with stamped ghosts (using a foam die cut ghost as a stamp), and the moon (cut a circular whole from paper and used ink pads to colour within)
When all was dry I finished off the whole design with a few foam bats in front of the moon & silver Thickers for the title 'Fang'tastic
I wish to enter this in....
Creative Craft World
- Lou's Monochrome Challenge
Oh la la creations
- Nothing Floral