While looking around Primark I spotted a pair of trainers for £4 BARGAIN!! I loved the shape of them but not the pattern so I bought them with the thought of painting them.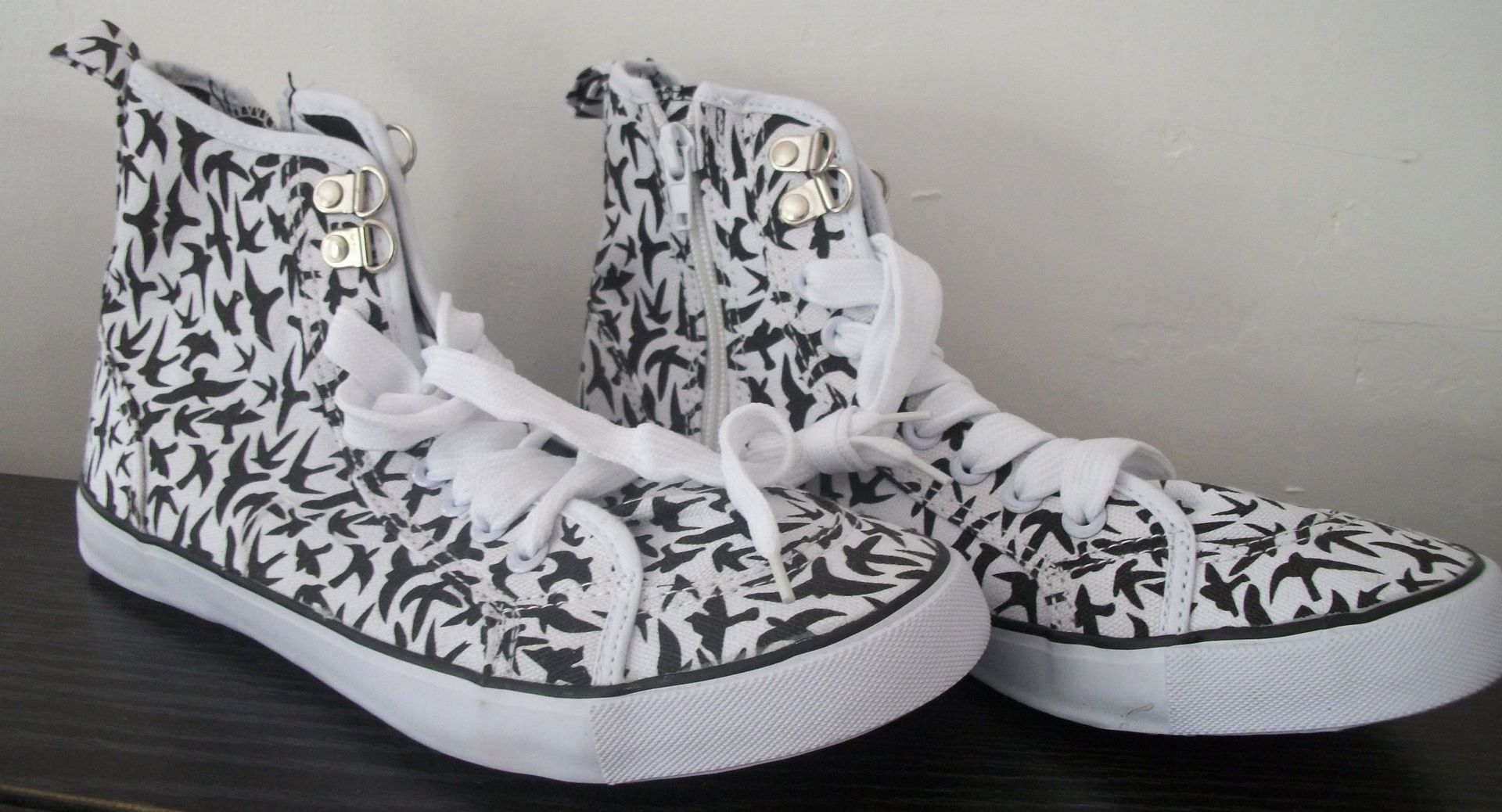 So several days, strips of masking tape & layers of fabric paint later I had a pair of Nightmare before Christmas, Jack& Zero trainers.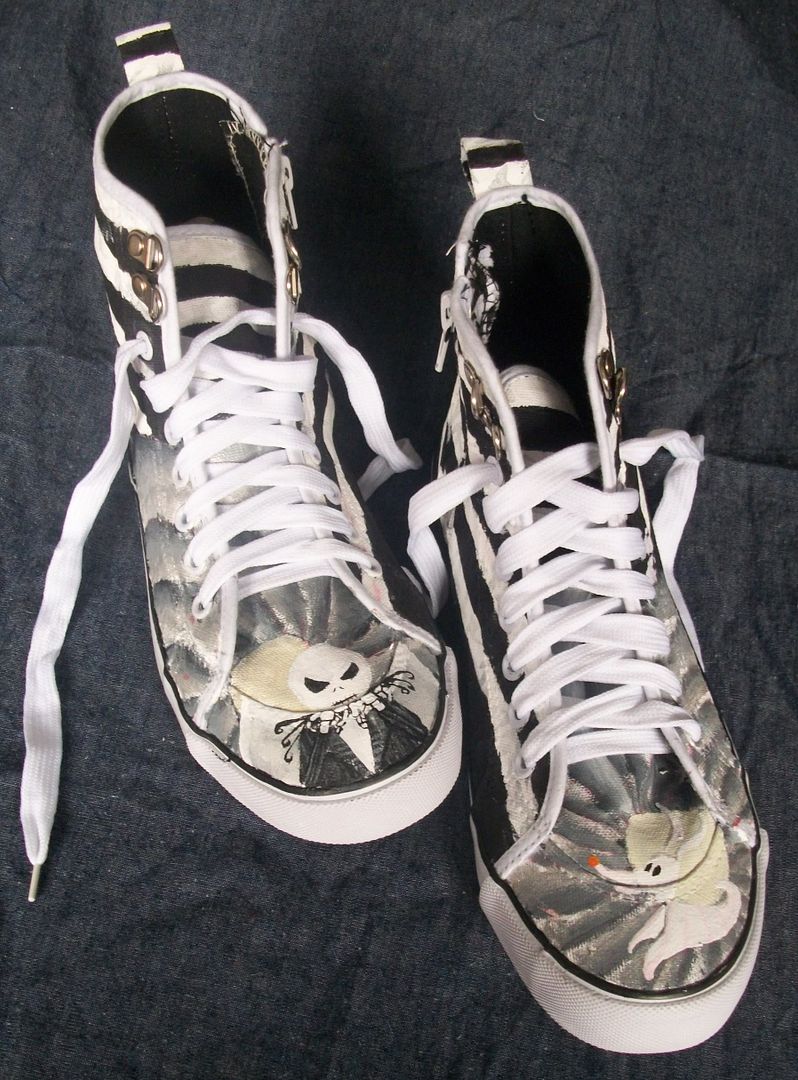 I learnt masking tape is fab for getting lines straight & red marking pen will bleed through the paint no matter how many years I use, doh!!!