After seeing the previous mask I made (see
here
)
Tams
asked if I could make a pink one she could buy for her daughter so I set about making this one ...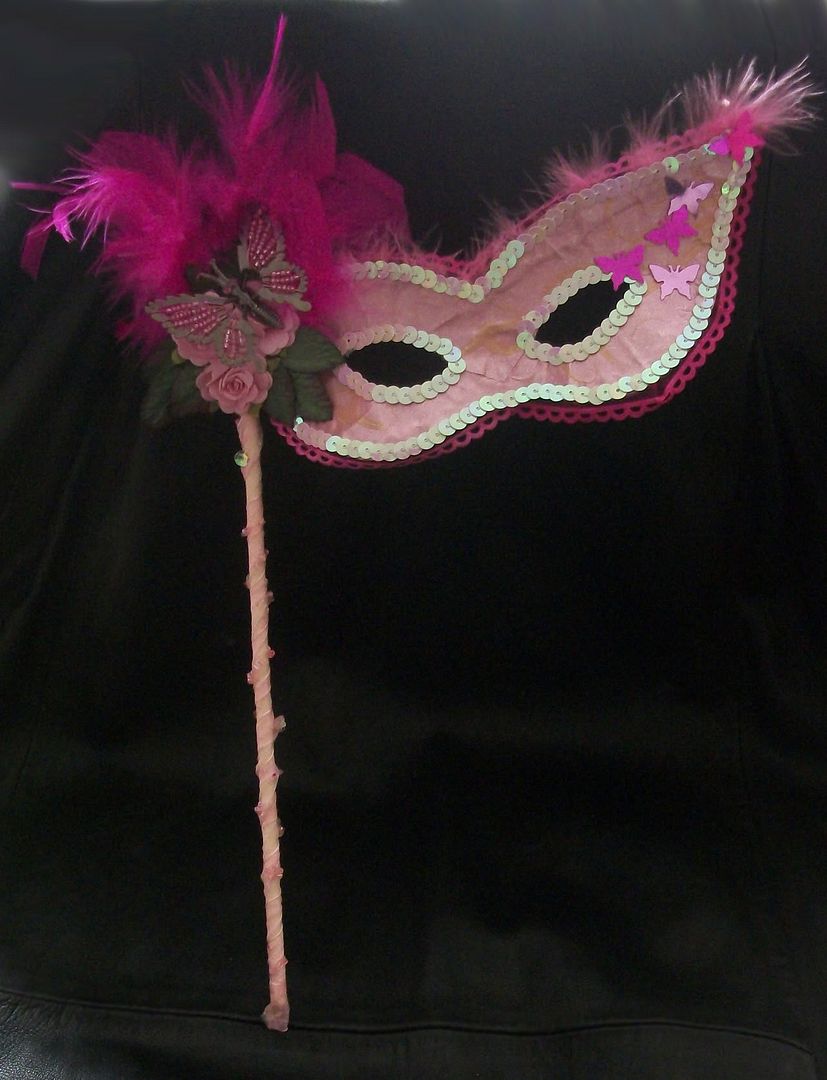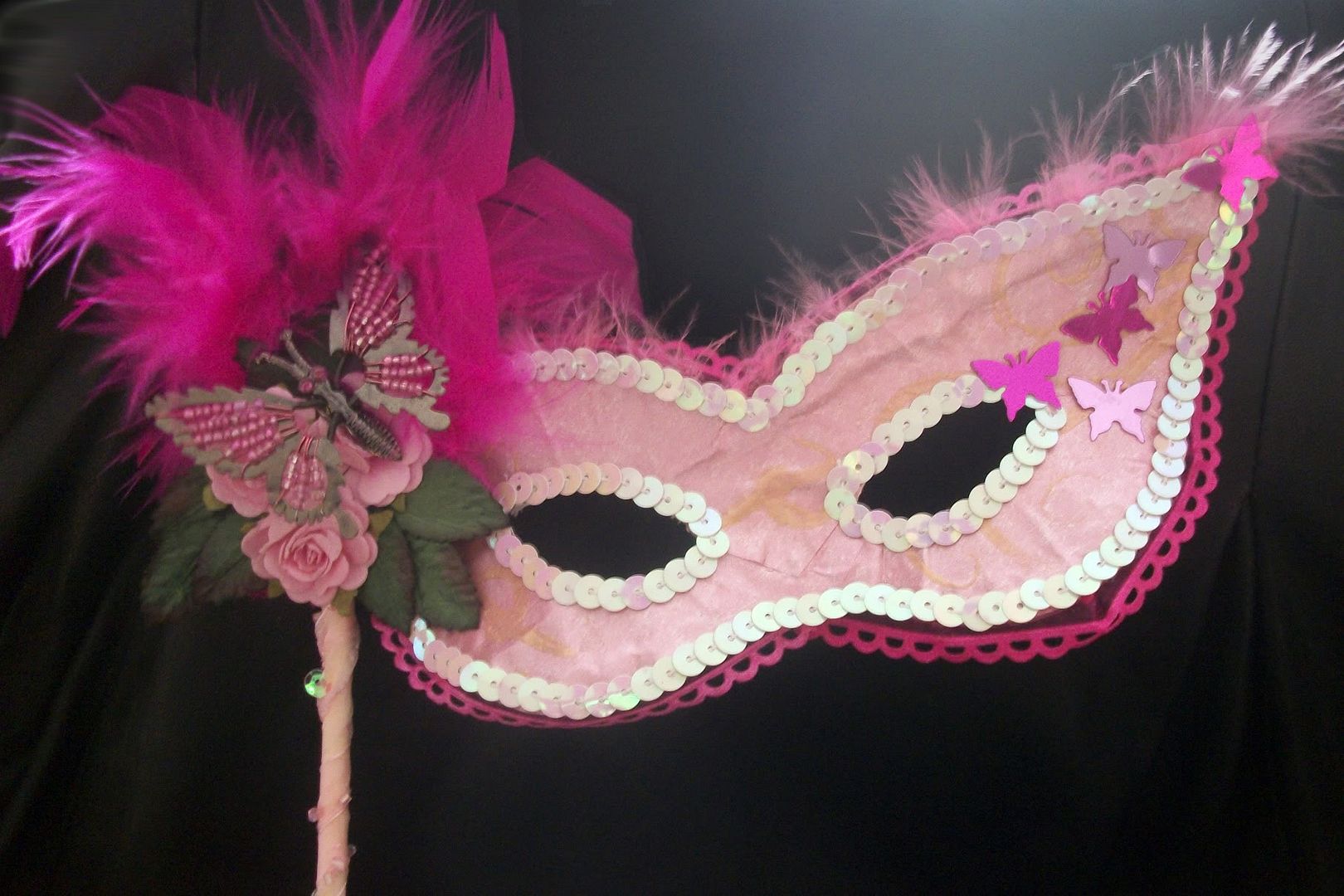 I got the feathers from a feather boa, and the stick from a balloon holder which I then wrapped in ribbon. The butterfly is from an old hairclip which I put new wire & pink beads on. This was stuck onto 3 pink roses surrounded by leaves.
I then sent it off to give Tams & her daughter a surprise - I'm not sure how long it'll last in the hands of a 3 year old as its predominantely made out of card & paper but I'm sure she'll have lots of fun finding out.