Its that time of year that everything goes a little bit spookier. I love this time of year, its when I get the chance to buy some of my favouritist goodies - plenty of skulls, bats and black lace work in the shops.
In our house we use a mixture of both Halloween and Samhain traditions, and both are a great excuse to get the kids being crafty (like they need an excuse!). This is what Zack has been upto this morning...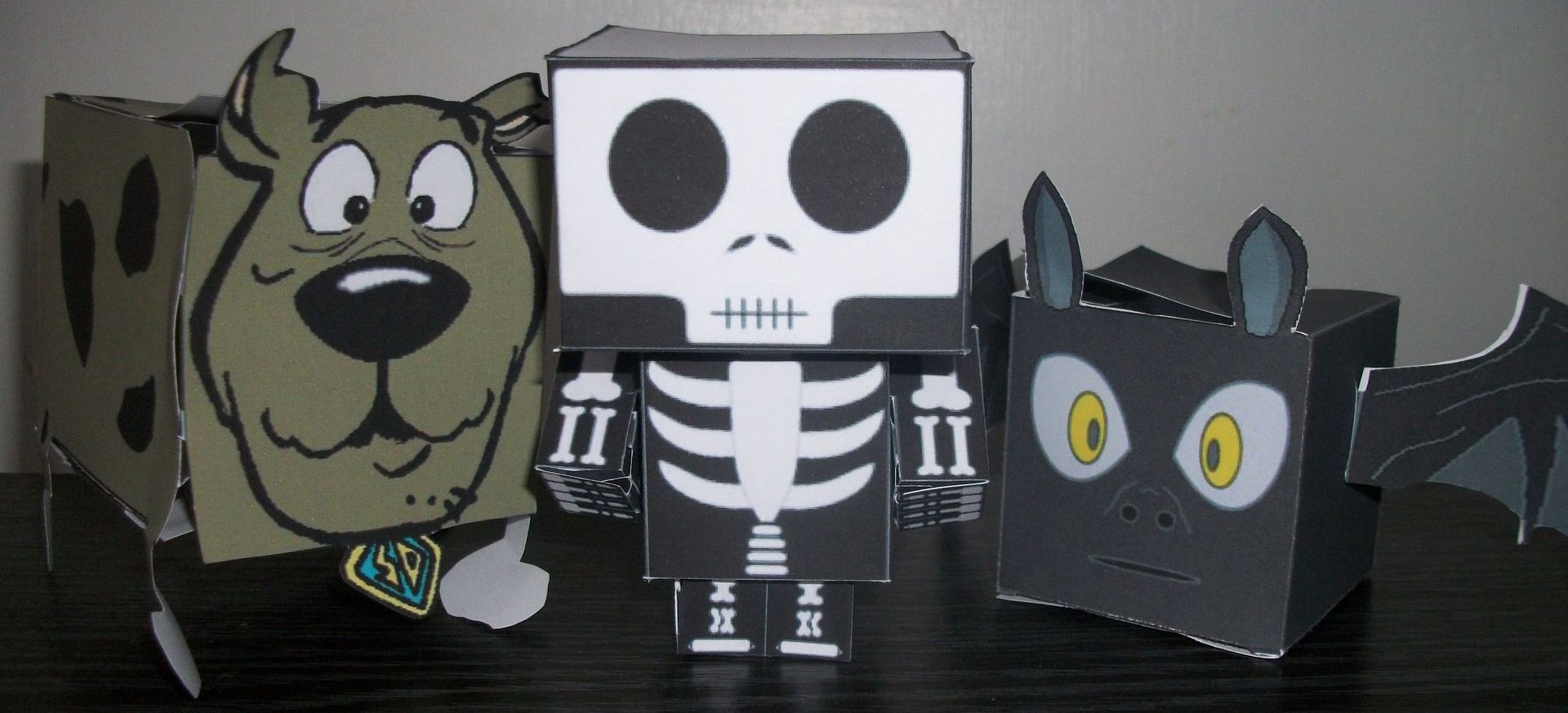 They are cubees. I discovered Cubeecraft while looking around deviant art, I discovered some Dr Who templates
Cyber Drone
had created and looked around others he had made. These are only 3 of many, and I LOVE the skeleton. They are quite simple to put together, and Cyberdrone allows you to download them for free. If you follow his links you will be led it a world of fascinating cube shaped people and creatures, well worth a look around!