With Halloween over I start thinking of what Christmas presents and ornaments I need to make.
The first project is scented firelighters. They burn lovely & give off both a pleasant scent but also create a cosey atmosphere.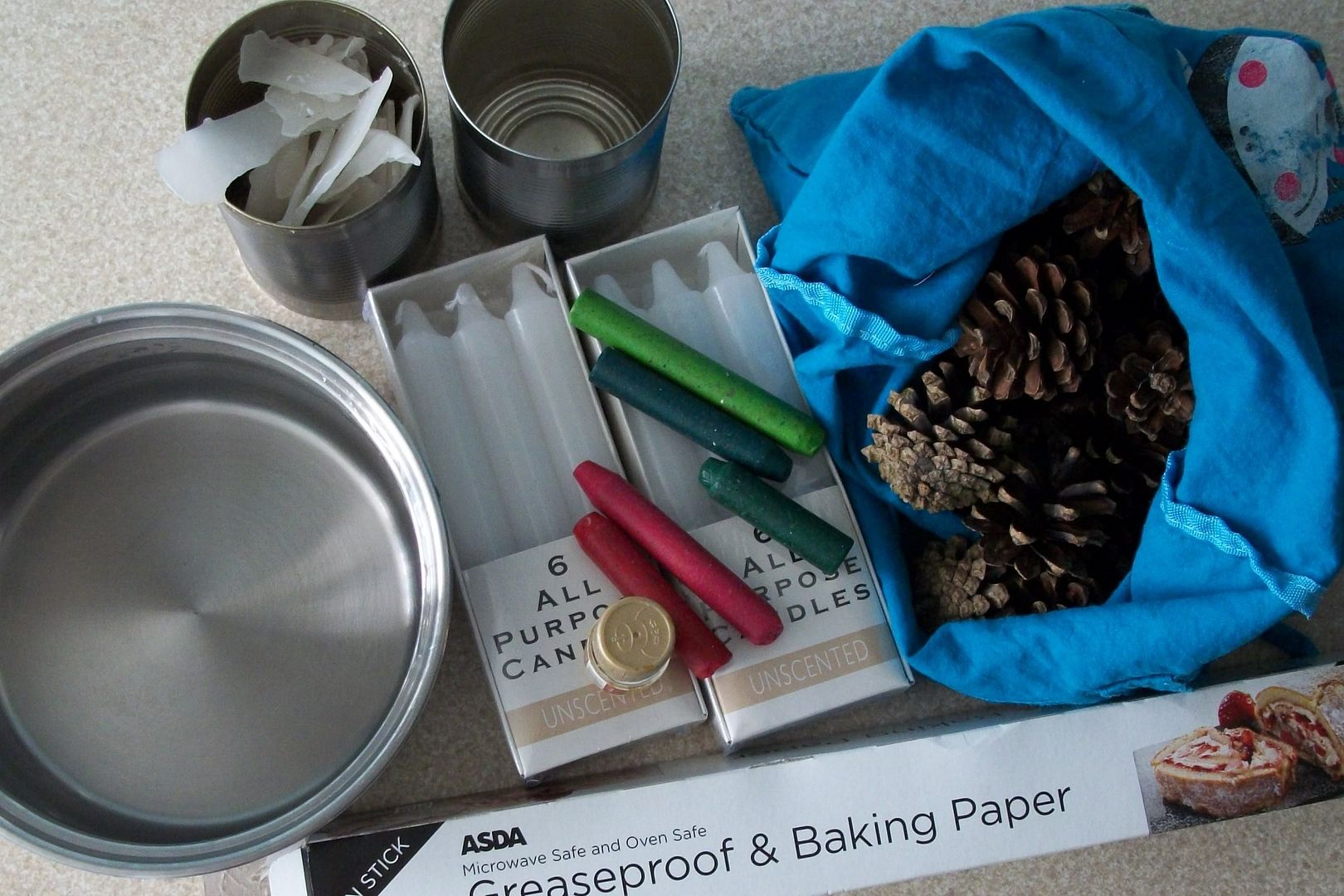 You will need:
saucepan with water in (to create a double boiler)
Pinecones, dried out (I put them in an airing cupboard for a week)
Candles (I went for white) or left over candle wax
Greaseproof / baking paper
Cleaned out tin cans (1 for each scent and colour)
Scented oils (I chose apple spice)
Wax crayons in the colours you want to use (I chose red & green)
Stirring tools, 1 for each colour & scent (I used picnic plastic knives)
Tweezers
Cotton (If using candles)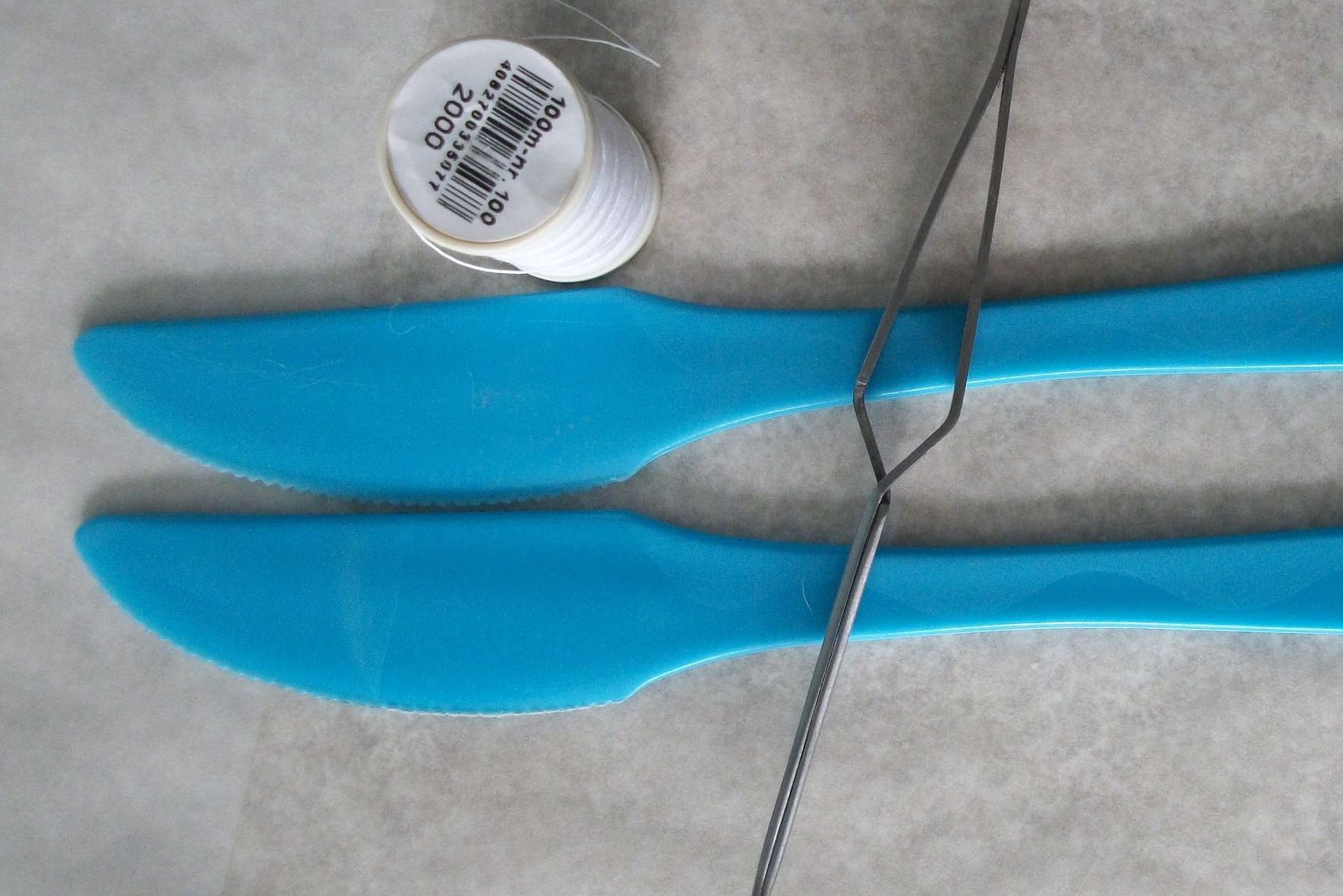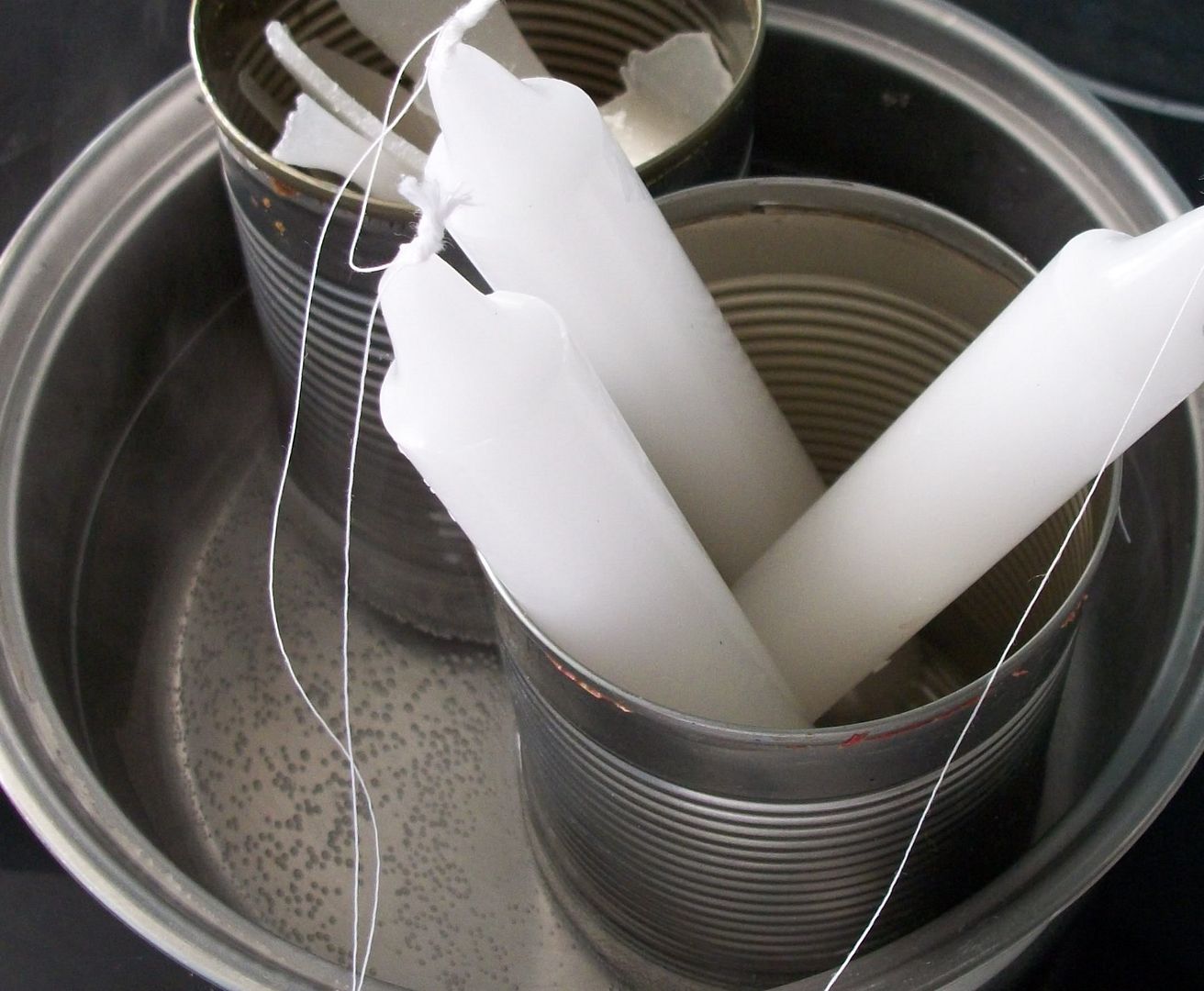 Put your candles / candle wax into the tins, if your using candles then tie the cotton around the wick, this makes it easier to pull them out when the wax has melted. Then place the tins into the saucepan of water, and put over a moderate heat.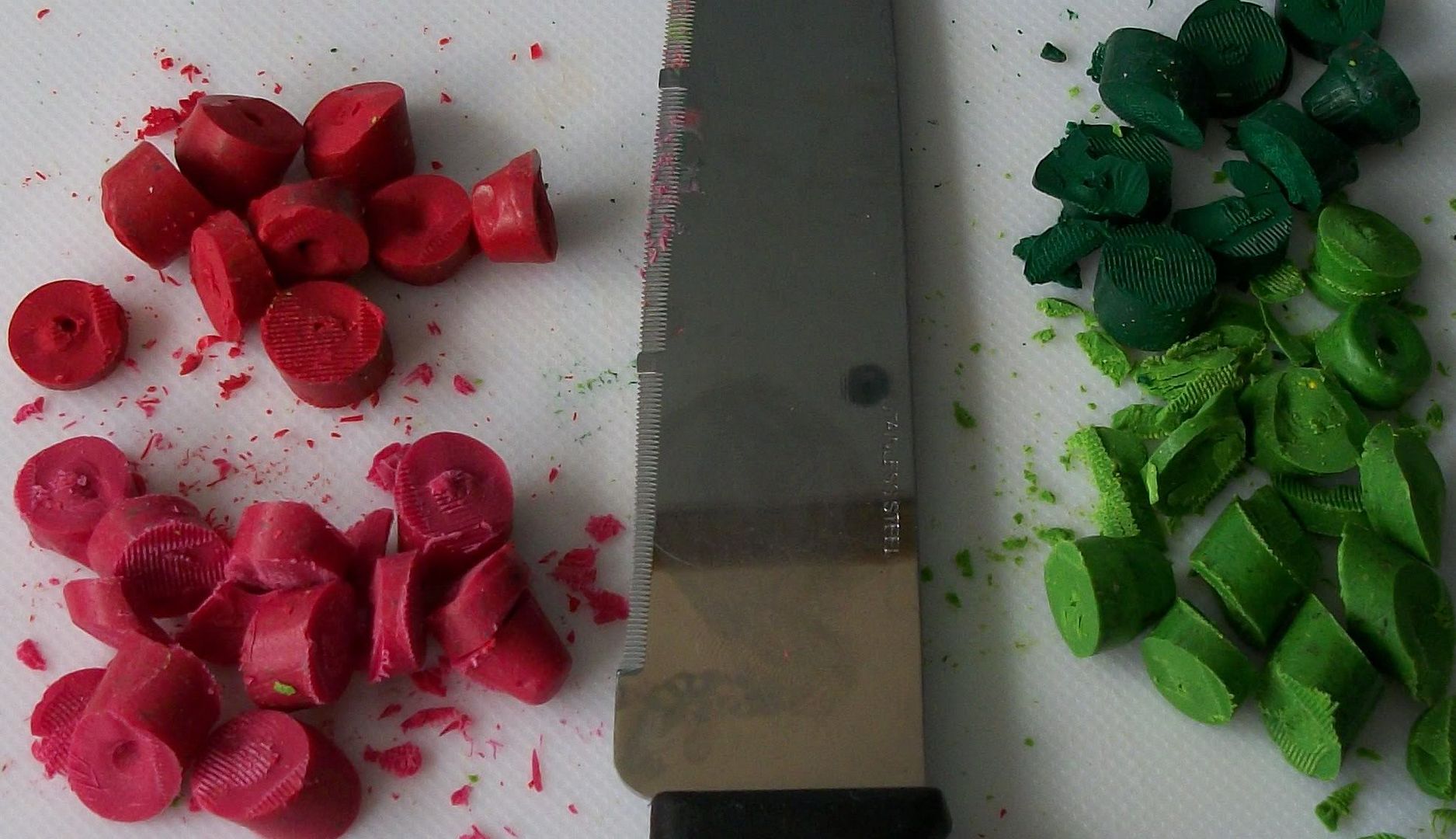 While the candle wax melts cut the crayons into chunks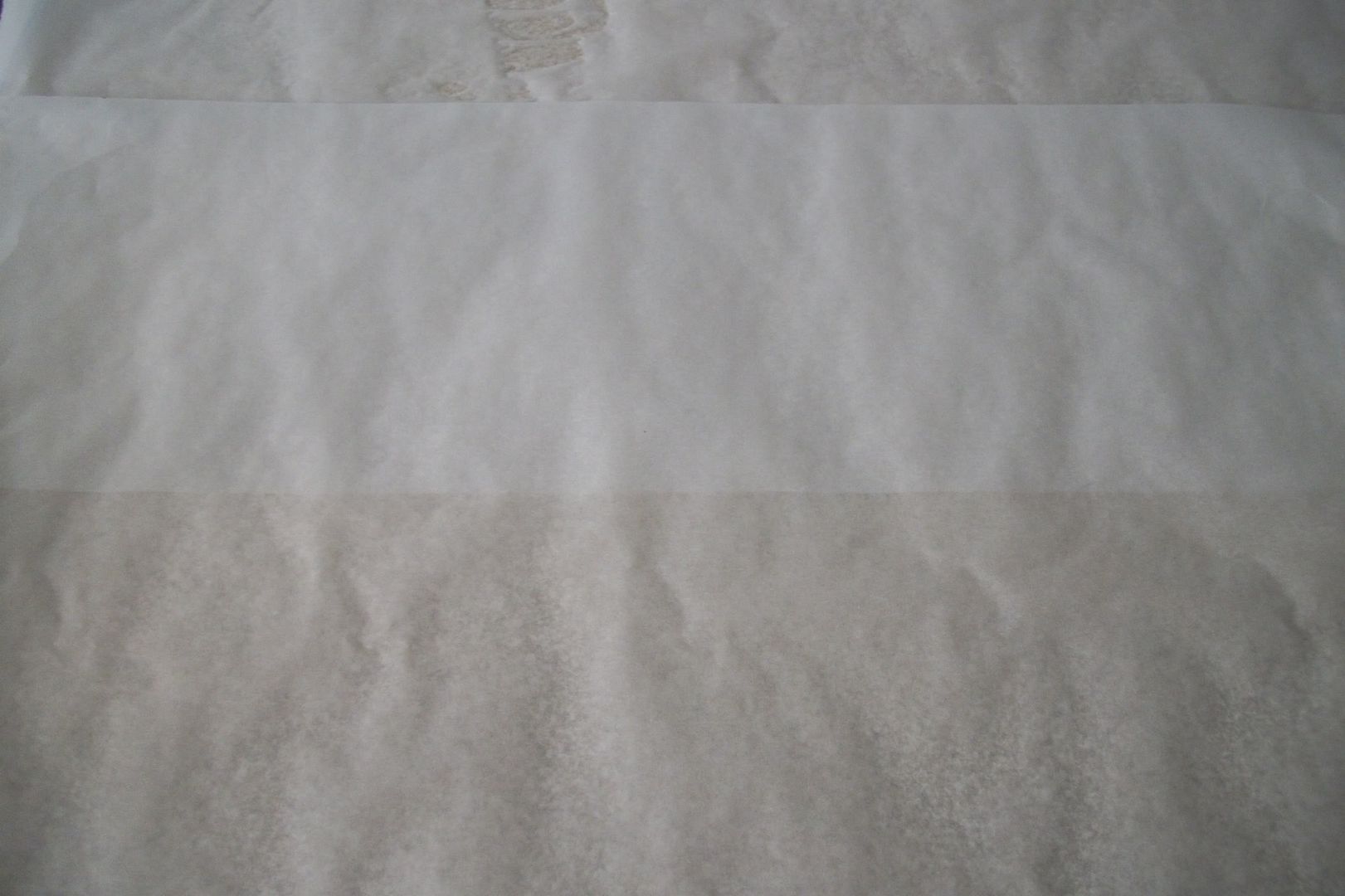 and lay some greaseproof paper down ready to put the dipped fircones on.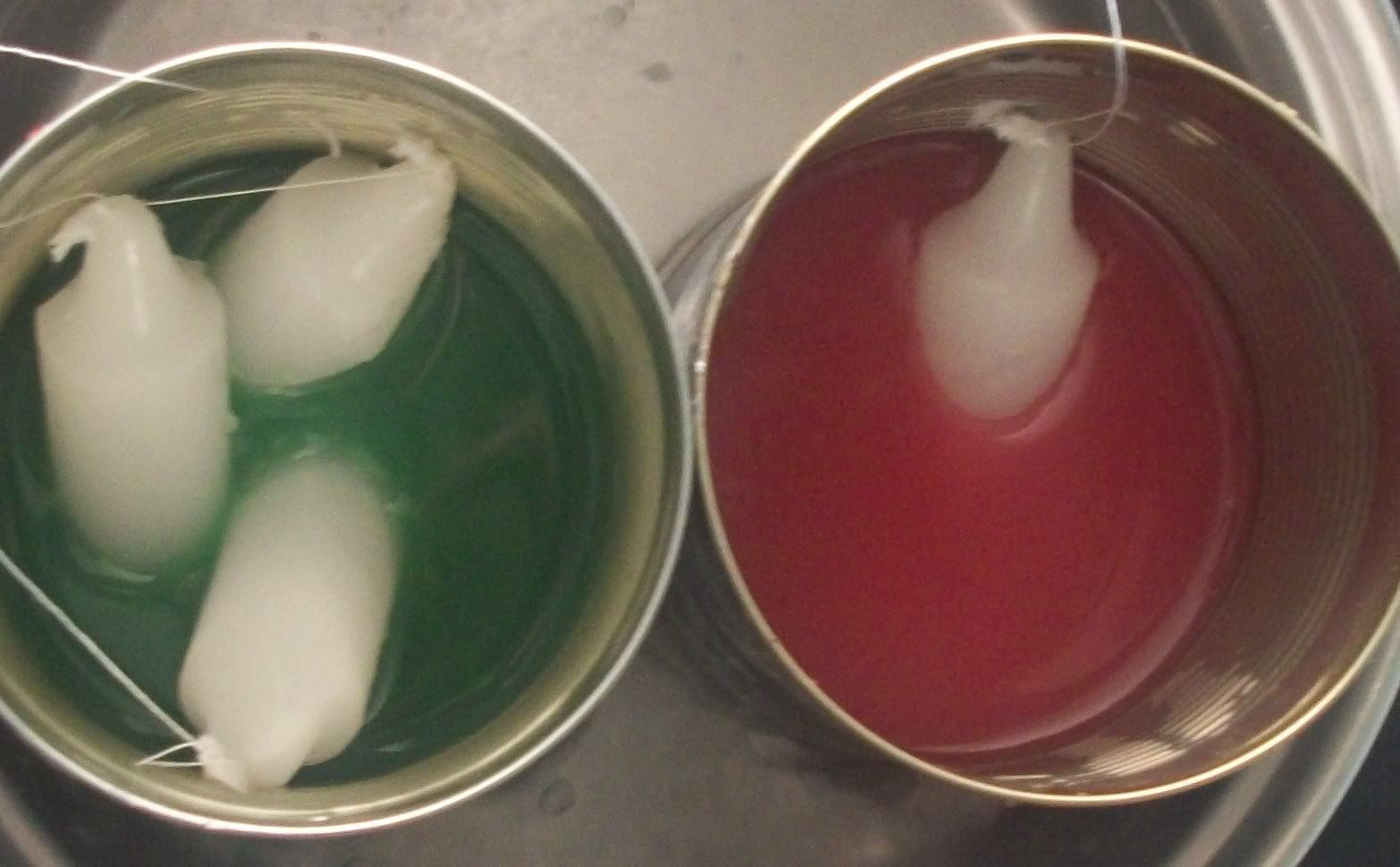 Add some of the wax crayon to the candle wax.
When fully melted remove the cotton so the wick comes out.
Stir and get to the desired colour.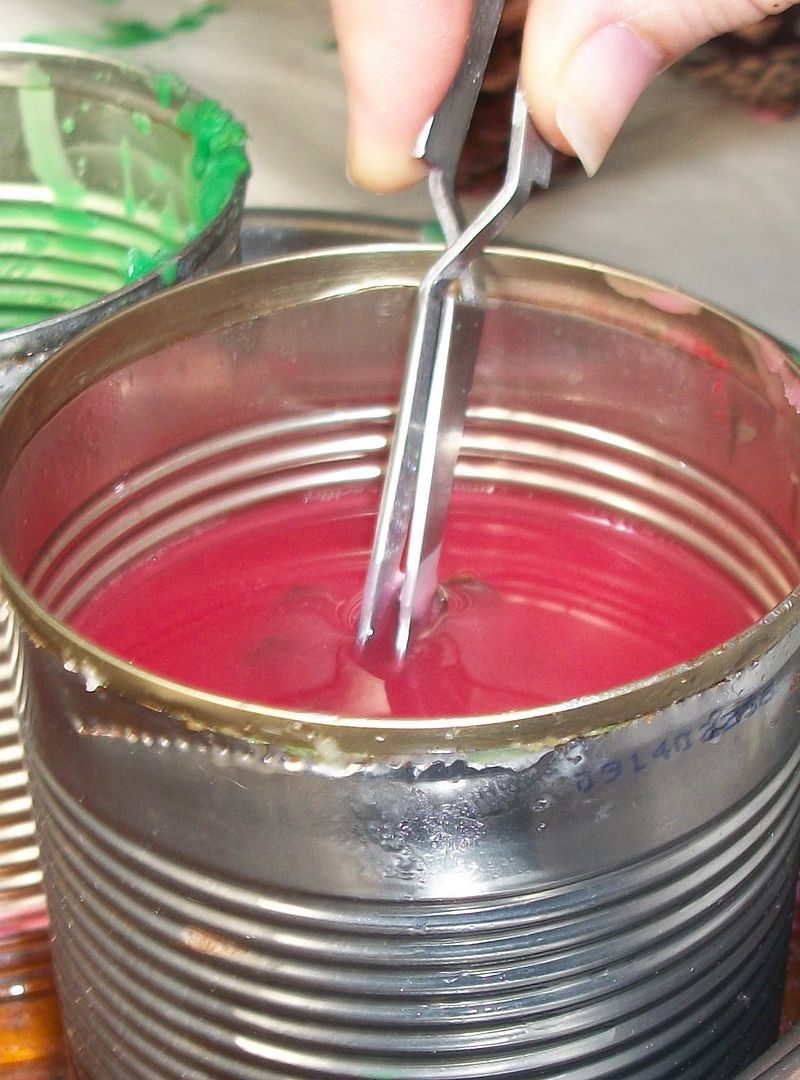 Hold the fircone with the tweezers and dip into the melted wax.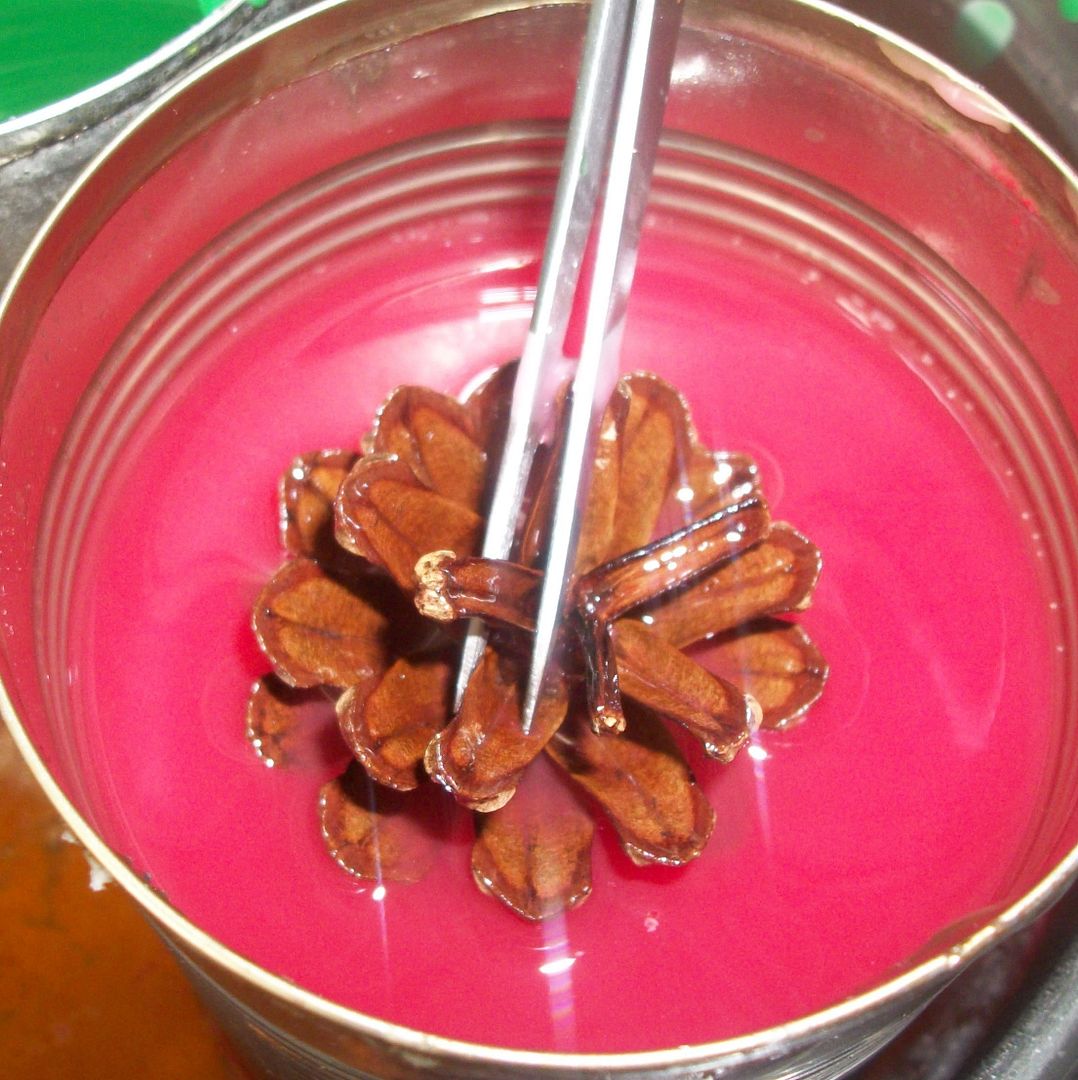 Remove and place onto the greaseproof paper.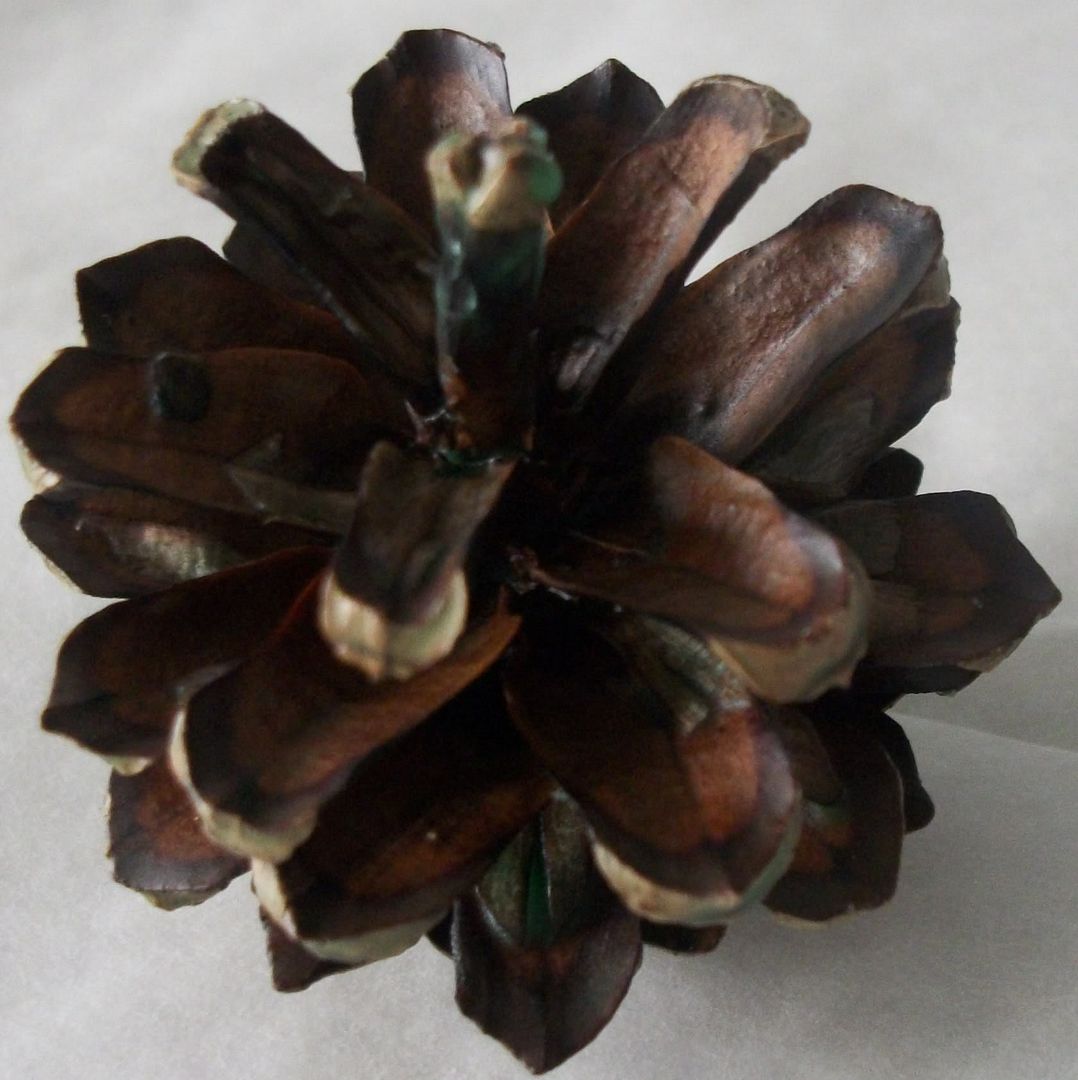 After one dipping the fircone will barely show any colour, so when it has gone hard dip it again quickly. If you hold it in for too long the original layer will have melted and you'll be back to the previous stage.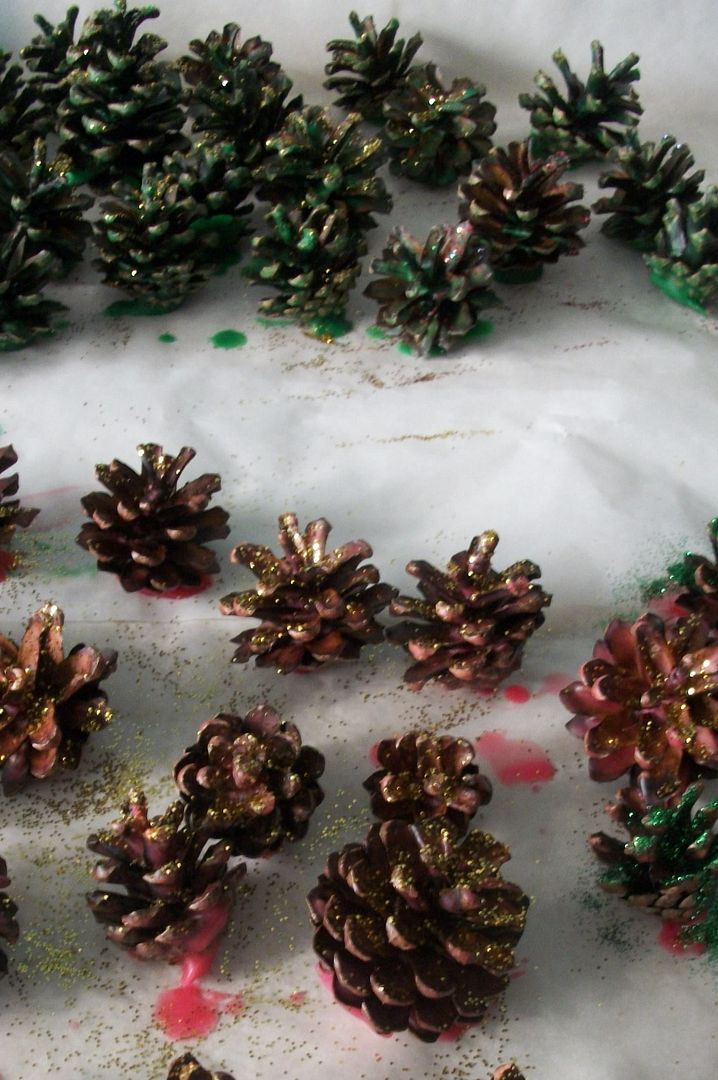 For some extra sparkle you can sprinkle glitter over the fircones as soon as you've put them on the greaseproof.
When dry they are all done :)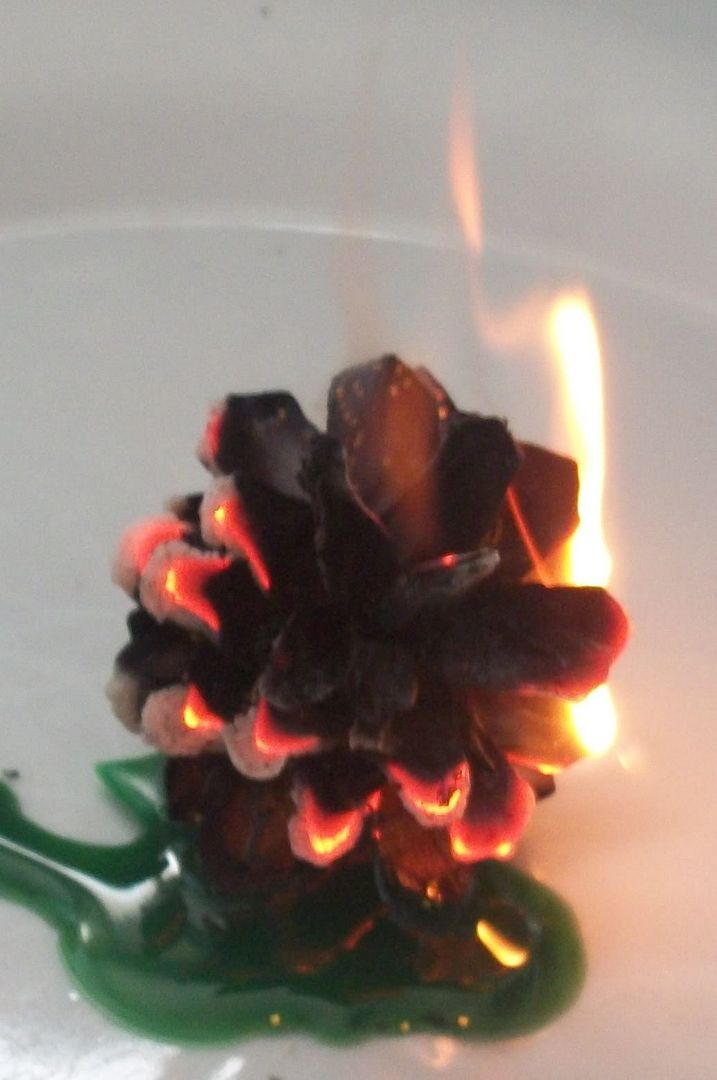 As you can see they burn beautifully.
I sewn a tartan ribbon around a basket and tied a bow before piling in the fircones. I shall finish it off with wrapping it up in some cellophane.
This shall be added to a hamper I am making.