This is a tried & tested recipe I have been making for many years now
If you want a bit of meat in it then add it at the beginning & make sure you cook it thoroughly, I personally prefer it with just the veg. Its quick, colourful, simple and easy to eat.
You will need....
1tbsp sunflower oil
1 red onion - quartered & sliced
2 garlic cloves, crushed
1 red, 1 green & 1 yellow pepper, de-seeded & chopped
1tsp cayenne pepper
2tsp cumin seeds
3 tomatoes, chopped roughly
150g (5oz) baby sweetcorn, halved
2tbsp fresh coriander leaves, chopped
salt & pepper
8 soft wheat tortillas
150ml (5fl oz) greek yogurt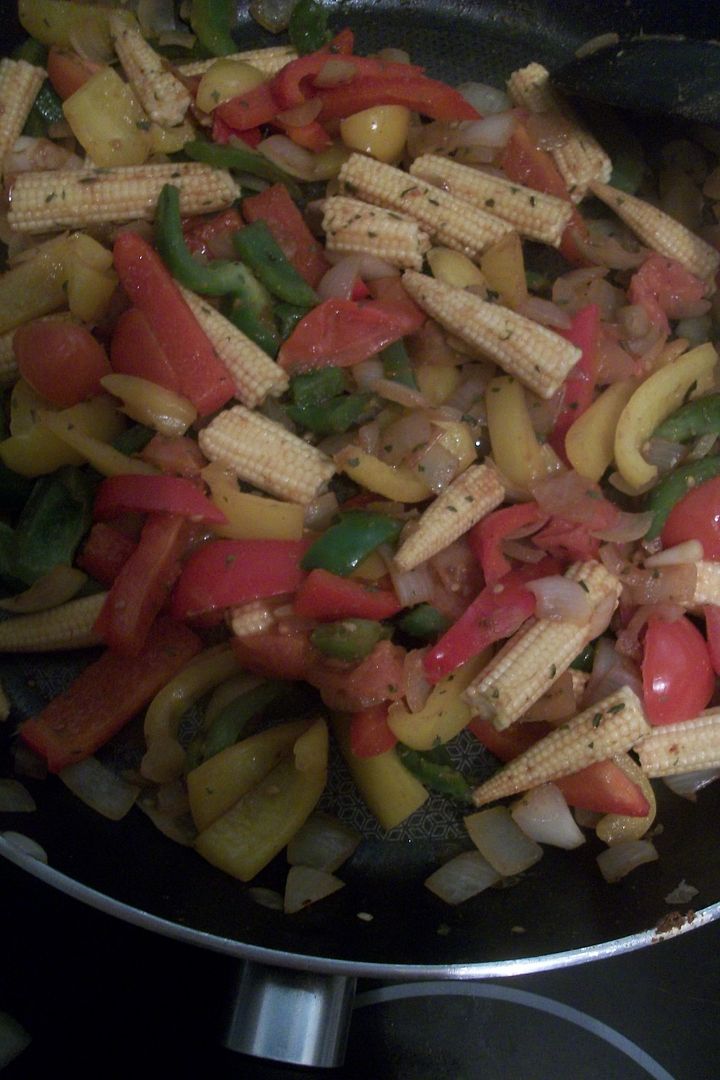 1. Heat the oil in a frying pan or wok and fry the garlic, onion & peppers (& meat if your using it) for 3-4 mins. The add the cayenne pepper and cumin, cook for 2mins. Add the tomatoes and sweetcorn and cook for a further 5-7mins. Stir in the coriander and seasoning before serving onto a dish.
2. Wrap the tortillas in foil and heat in a moderate oven for 3-4mins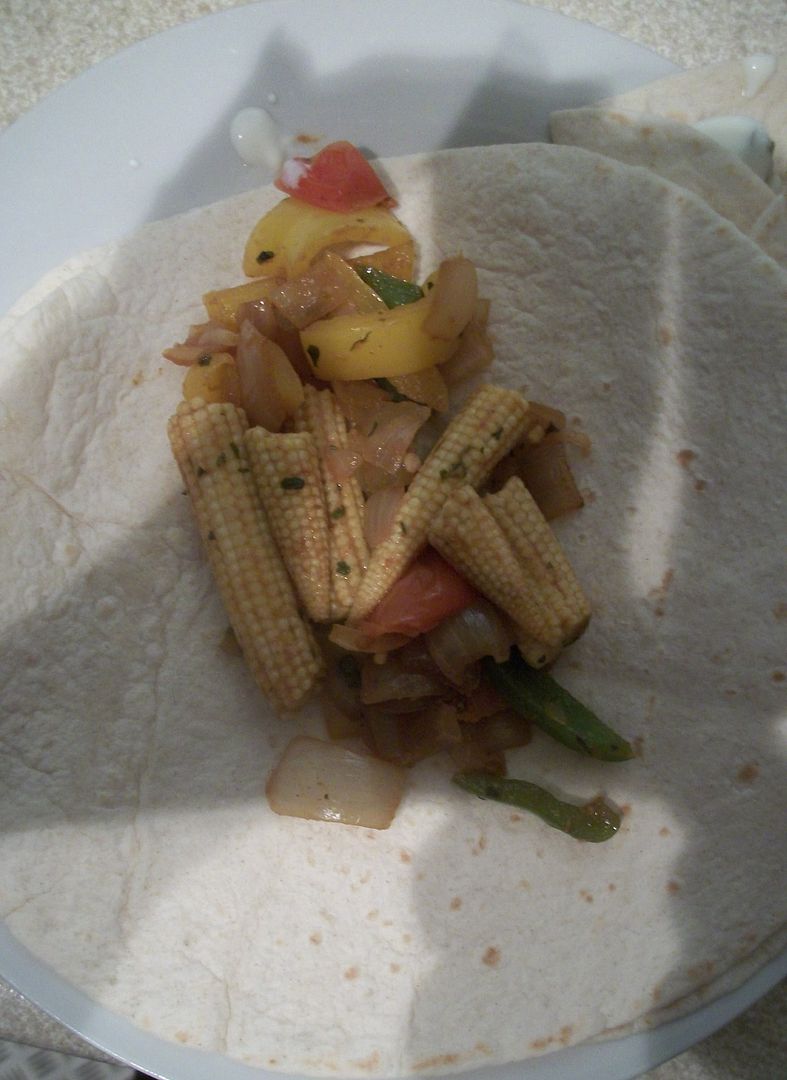 3. To serve, spoon some of the stir-fry mix onto a warm tortilla and top with a spoon ful of greek yogurt
Roll up the wrap and eat with your fingers. I always lift up the base flap first and then roll it the other way making an easily handled pocket.