I grew up being given watered down Raspberry Vinegar when ever I had a bad cough - it cut through the phlegm, and left a warmth that I now tie in with being comfortable & cozy on a dark winters night.
My nan always would make my Mom a bottle for the family and as the one who suffered the most with bad coughs I probably had most of it.
Since my nan died over 5 years ago I havent had any so I decided to use her recipe this year to make my own and not only use it myself but include it in the hampers I'm making for my brothers families.
To each pound (lb) of raspberries add 1pint of malt or wine vinegar and allow to stand for 4 days.
I used frozen raspberries but fresh ones give a much stronger flavour.
Strain through a fine sieve (do not press the fruit)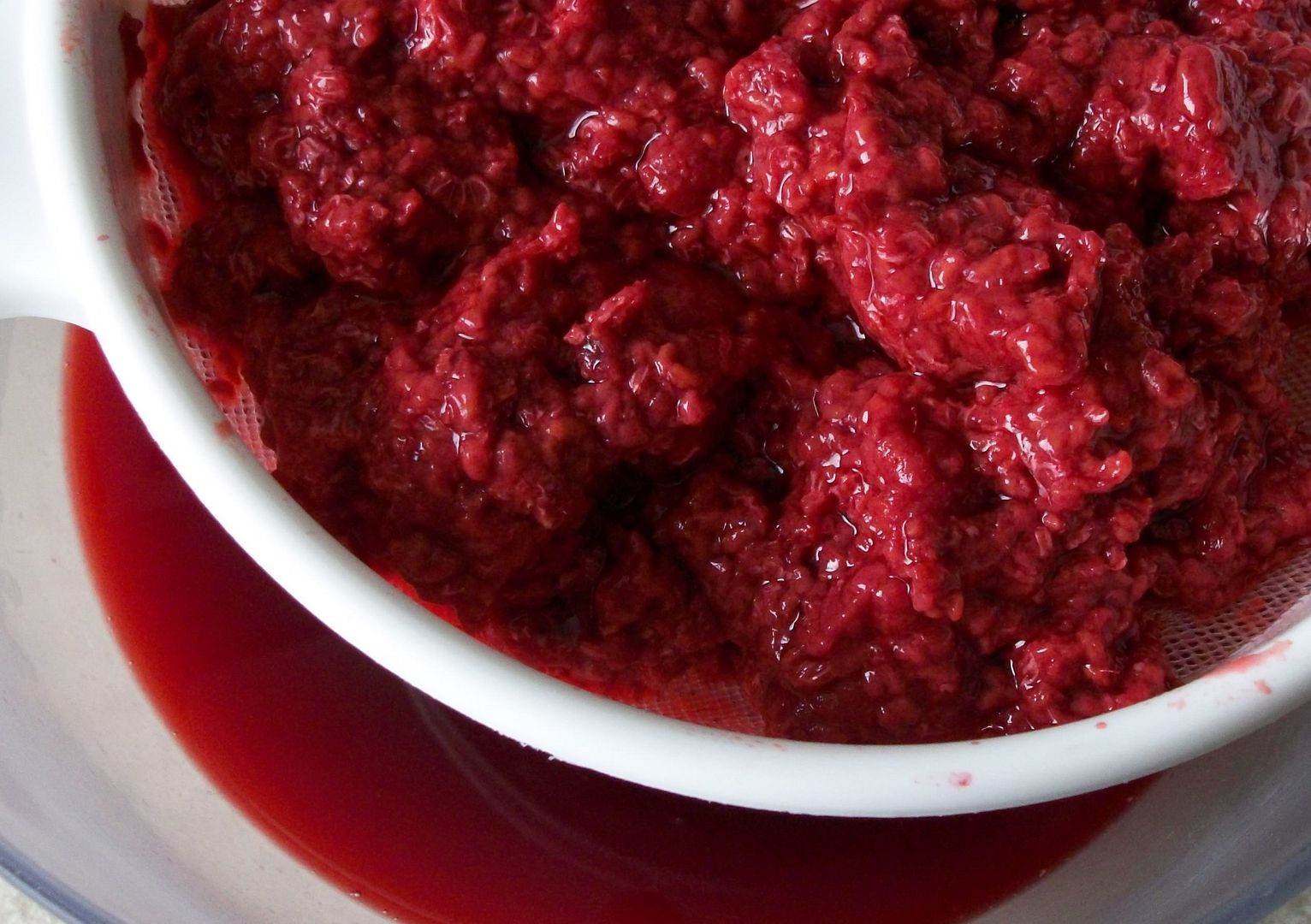 To each pint of strained vinegar add 4-5 oz of sugar.
Simmer for 10mins.
Allow to cool and bottle in sterilised bottles
You may recognise 2 of my bottles as being from a well known brand that I drink way too much of, to make them a bit more christmassy I cut red foiled paper into a circle and then placed over the bottle top, securing with an elastic band and finishing off with a bow of green rafia.
I have recently found out that raspberry vinegar is delicious as a dressing for salad, over vanilla ice cream, and also combined with oil and poured over carrots before roasting them.
To use as a cough drink dilute like you would cordial - not advised if you have a stomach ulcer.
I've frozen the pickled, left over fruit until I've worked out what I can do with it, its a pickled raspberry mush ... anyone any ideas?