I always find it hard to buy presents for my niece and nephews, I dont want to get them something someone else has bought them, I want to get something they'll appreciate and use - so for Christmas I opt for sweets and money :) I know at there age I'd appreciate it, they have sweets so they have something to unwrap & use on the day, and money to buy something they really want but havent received yet.
I do put a lot of love & thought into it as each year I try to present them a little bit differently.
After seeing Nickys (Qwiksave's)
Gift card card
I decided to try & figure out how to do similar but in a box style.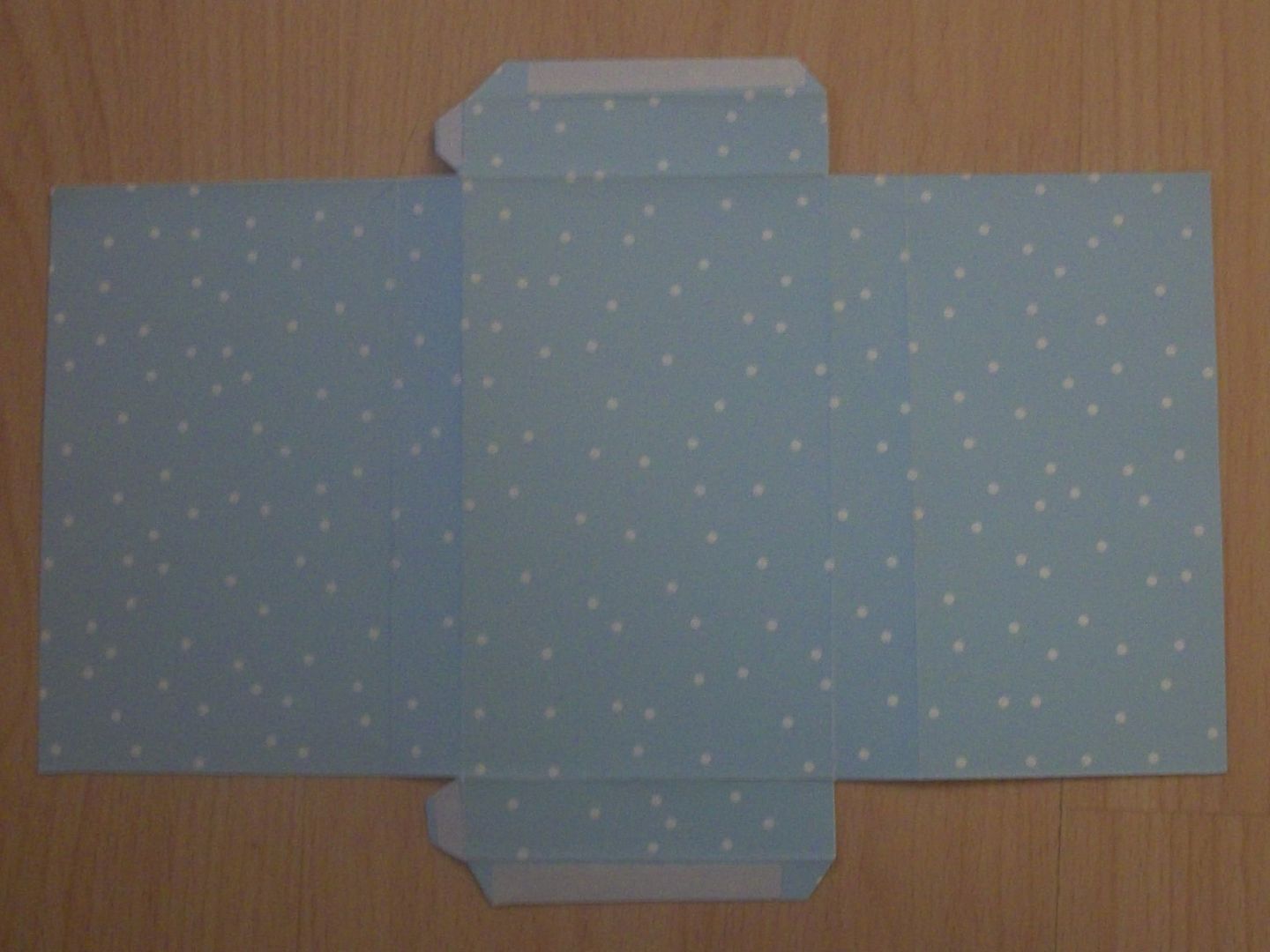 Heres the net I invented, cut out of shiny snowy card.
I applied double sided tape to the tabs.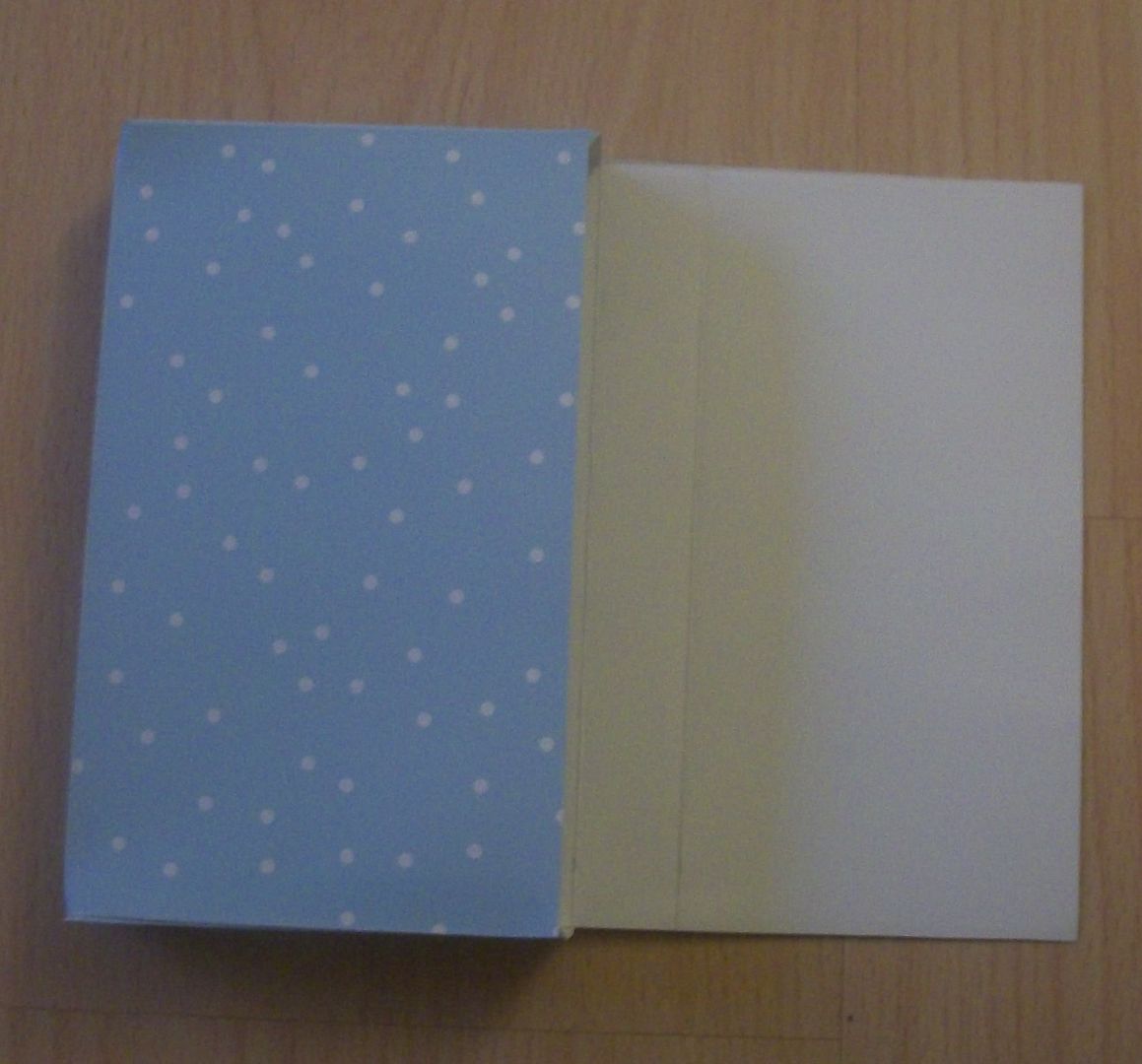 Here it is partially made up, you can see it has a flap to fold over.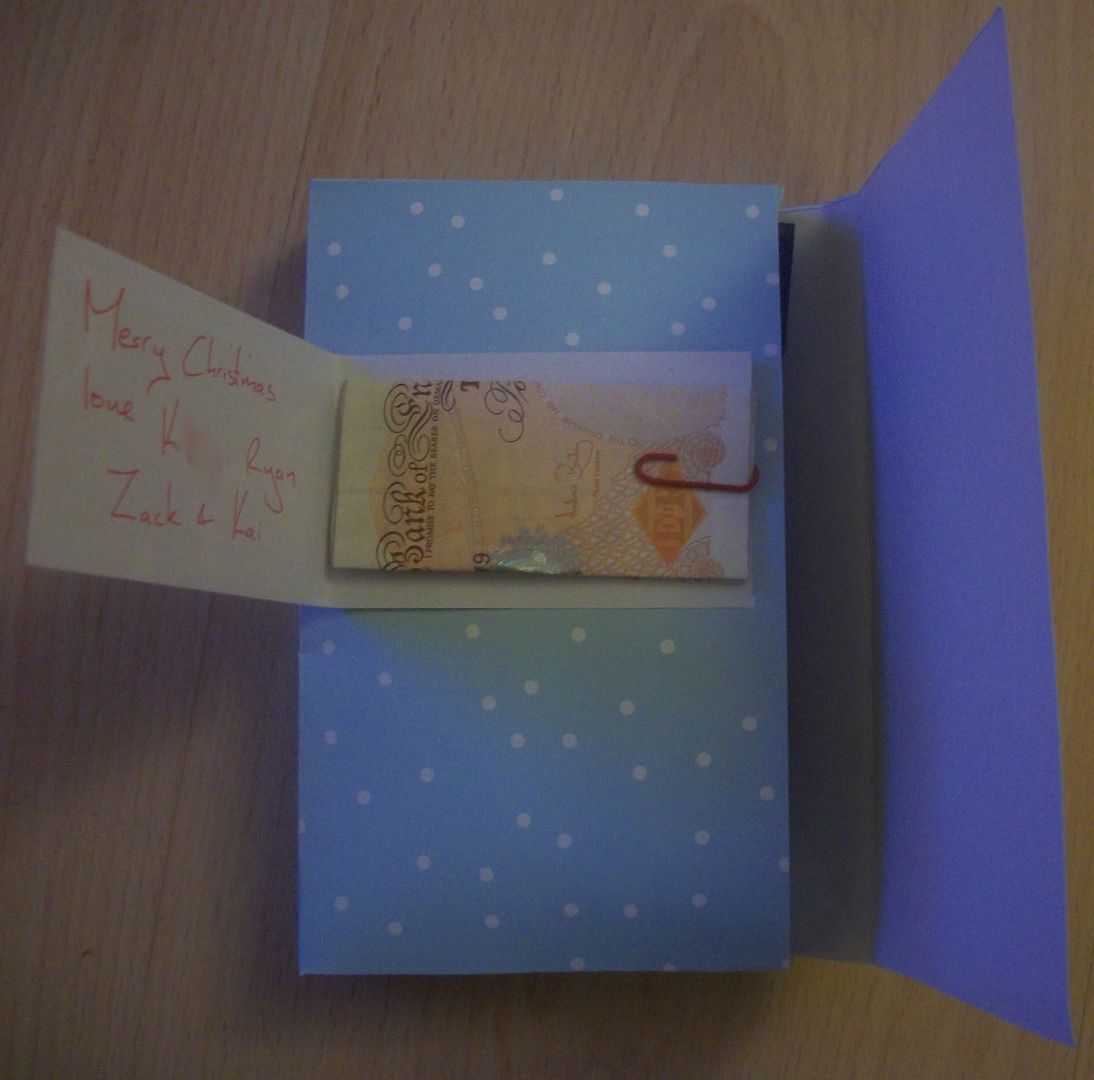 I attach a little card with a paperclip on it to hold the money. Slip in the packet of sweets (snowballs). The box flap closes and then the card does
I finished off by sealing the box with peel offs.
(apologies for the poor quality pics, I was taking the piccies in the evening & electric lighting is not my friend)
If you want the measurements for the net of the box they are
HERE.