I totally forgot to take photos of my finished hampers, all but one which was hurried as I'd got minutes to wrap it before its recipients were due to arrive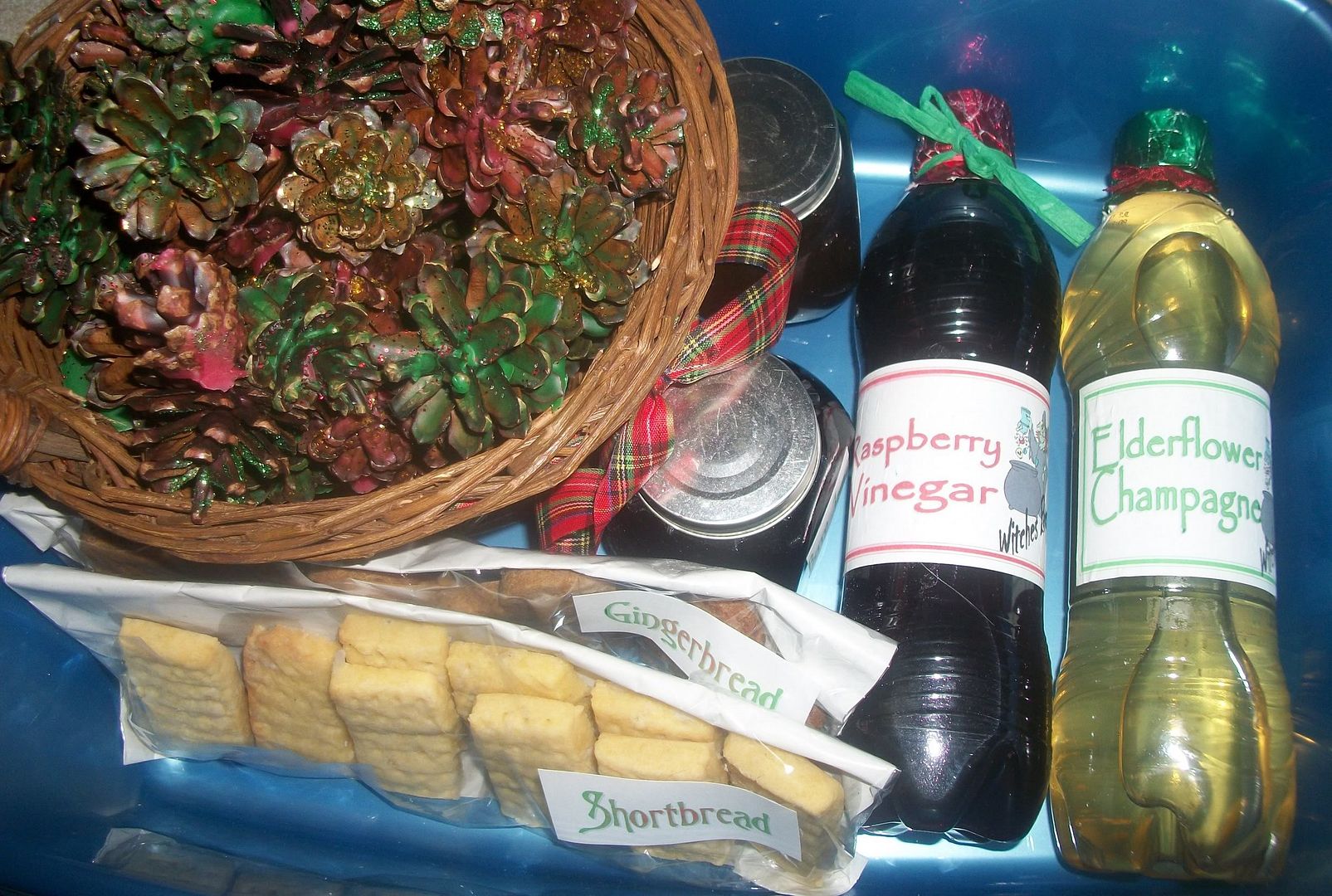 Heres the one for my older bro & his other half - they have a fire so I put scented firecones instead of mince pies.
As baskets are usually so expensive I used a cat litter tray from poundland, brand new so nice & clean ;-p & they look just like draws, or deep trays.
Inside is
firecone scented firelighters
, Shortbread, Blackberry & Eldberry Jam, Chutney,
Elderflower Champagne
,
Raspberry Vinegar
and Gingerbread men. I would have liked time to add more, or even present it better but time got away from me.