A double page spread about our visit to Carding Mill. I started off by planning the layout of the photos & deciding as the main colours in the photos were grey (the rocks) & green (the plants) I'd reflect these in the page. I found I didnt have any green sheets that went together though :-( so stamped swirls onto a white sheet in a matching green to the dotty sheet :-)
I made the outer border by cutting around the outside flowers of a sheet.
Ruth sent me in a fab pack full of black & grey die cuts which worked perfectly on this layout.
I finished off my adding "natures playground" as the title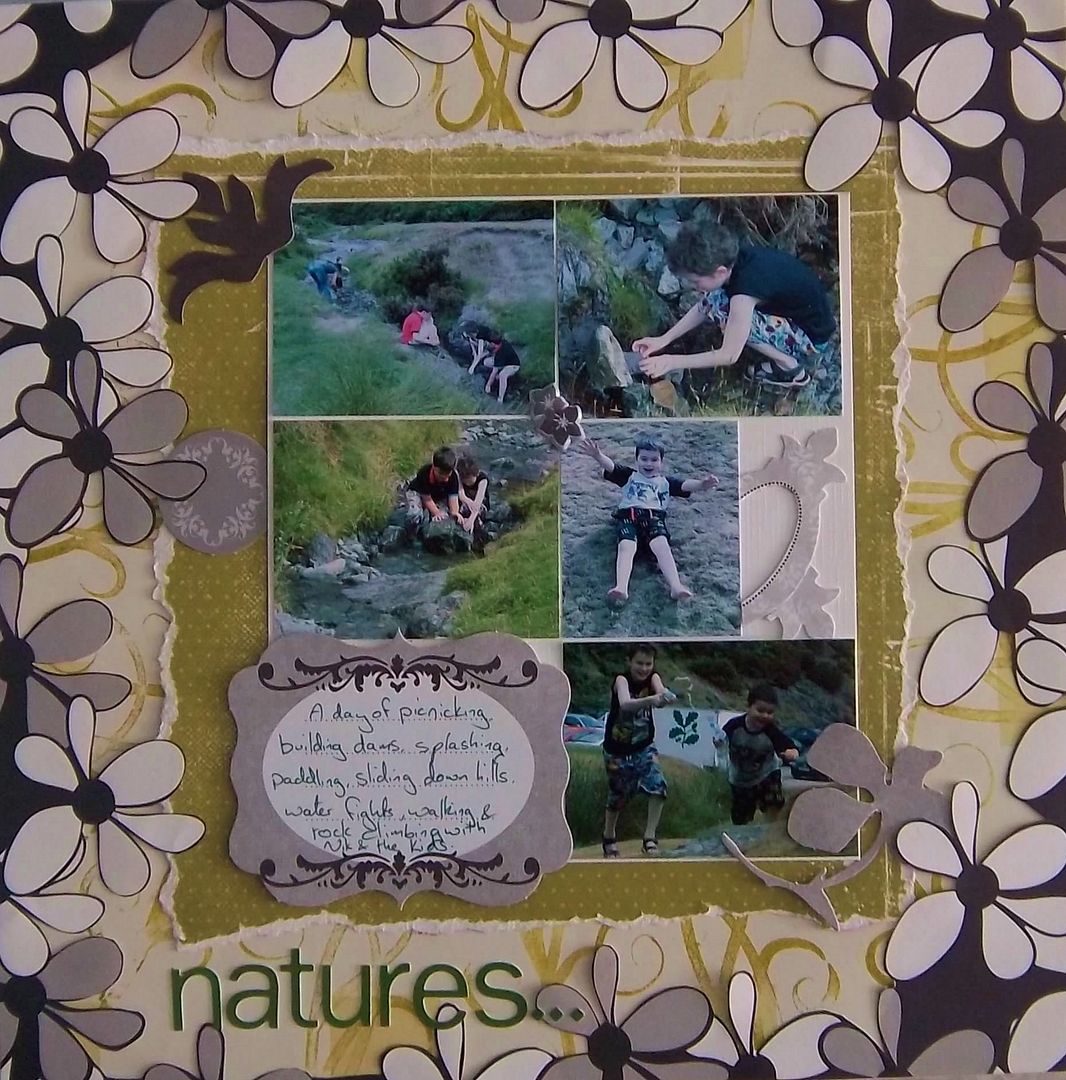 I have to admit, I'm not sure if the grey & green theme worked, it comes across as rather cold to me when it was actually a lovely warm day ... though the water was very cold :-)