I turned the BY2010 sketch round on this one and altered it slightly.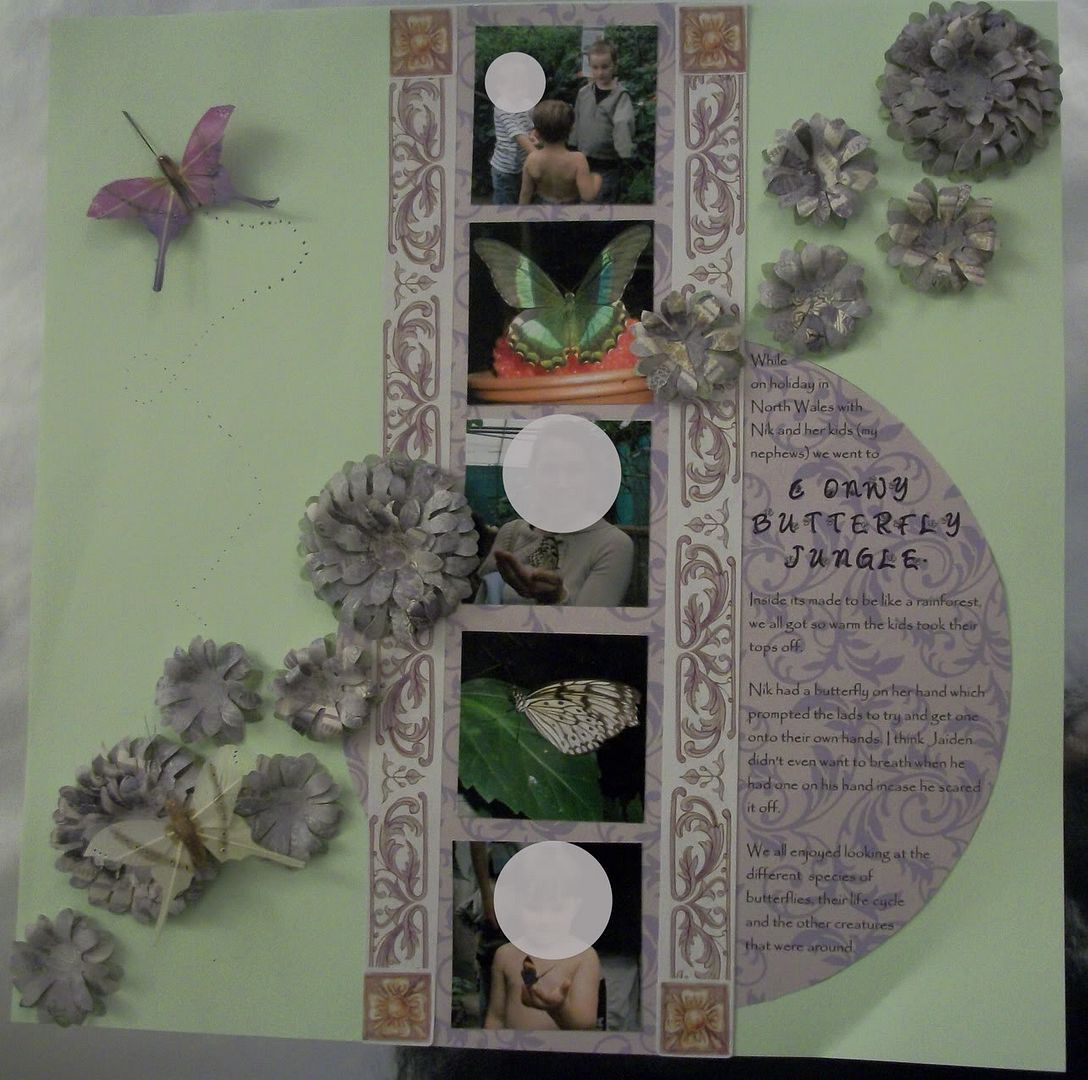 The purple paper and stickers that I used for the border are from a pack I got from poundland ages ago called "classic". The green paper is by Le Crea Design.
The flowers I made from K & Co Elizabeth Brownd papers
The butterflies I was given as a gift and are made from wood and feathers. The yellow disappeared against the green paper so I inked one up with a couple of small ink pads.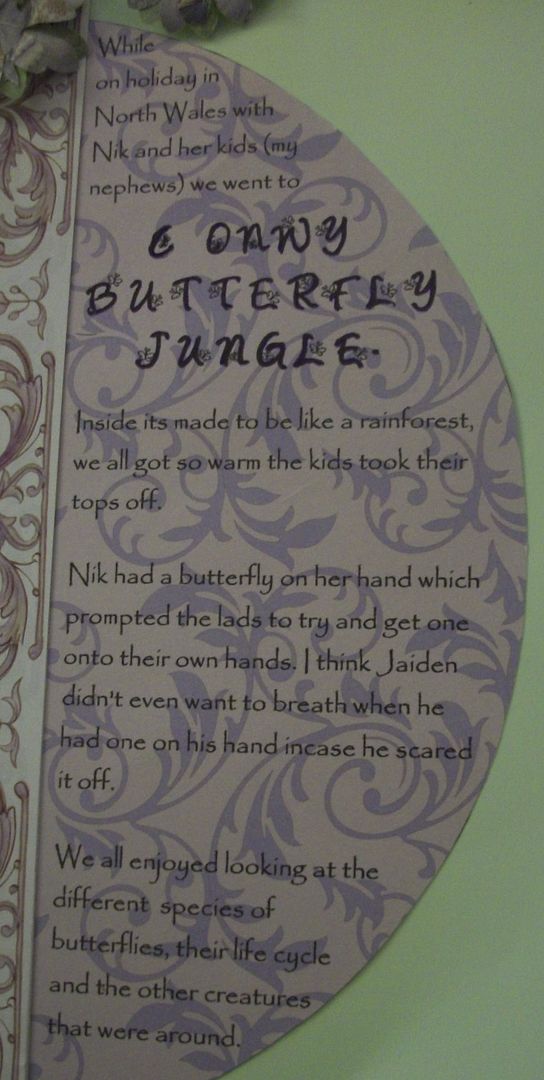 The Journalling was done with Papyrus font (one of my favourites) and
KR Butterfly
font. I then went over the title with a purple archival pen.