As the Challenge over on
Creative Craft World
is an Easle card this month it gave me the perfect chance to have a go at one. I used a piece of shiney turquoise card for the base, and the background. I then took one of the beautiful pictures that the lovely OAP sent me and coloured it in with promarkers. I aged the look very slightly by using pale creams around the edge of the image.
On the image of the mirror I used a small amount of glossy accents to make it shiney & look more reflective. I then added the flowers to the corners.
On the base I used the craft robo initially on white card that I inked up with promarkers for the outer circle/pattern, and then circle of paper underneath.
I made a fimo hand mirror which I made sure a small mirror could be mounted on after baking, this was stuck down and used to prop the card up.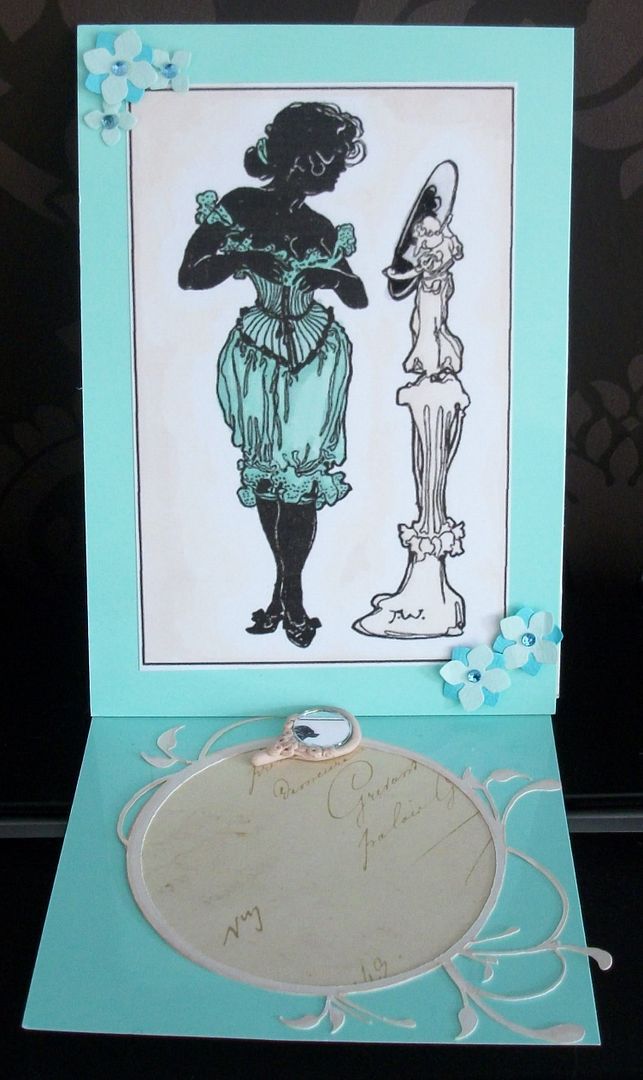 The card was made with my MIL in mind (she makes the most wonderful corsets and other period clothing), and was given to her on her birthday.