As you have seen, I like altering shoes, and with the sun shining there are plenty of canvas shoes out in all different sorts of designs that are easy to create on.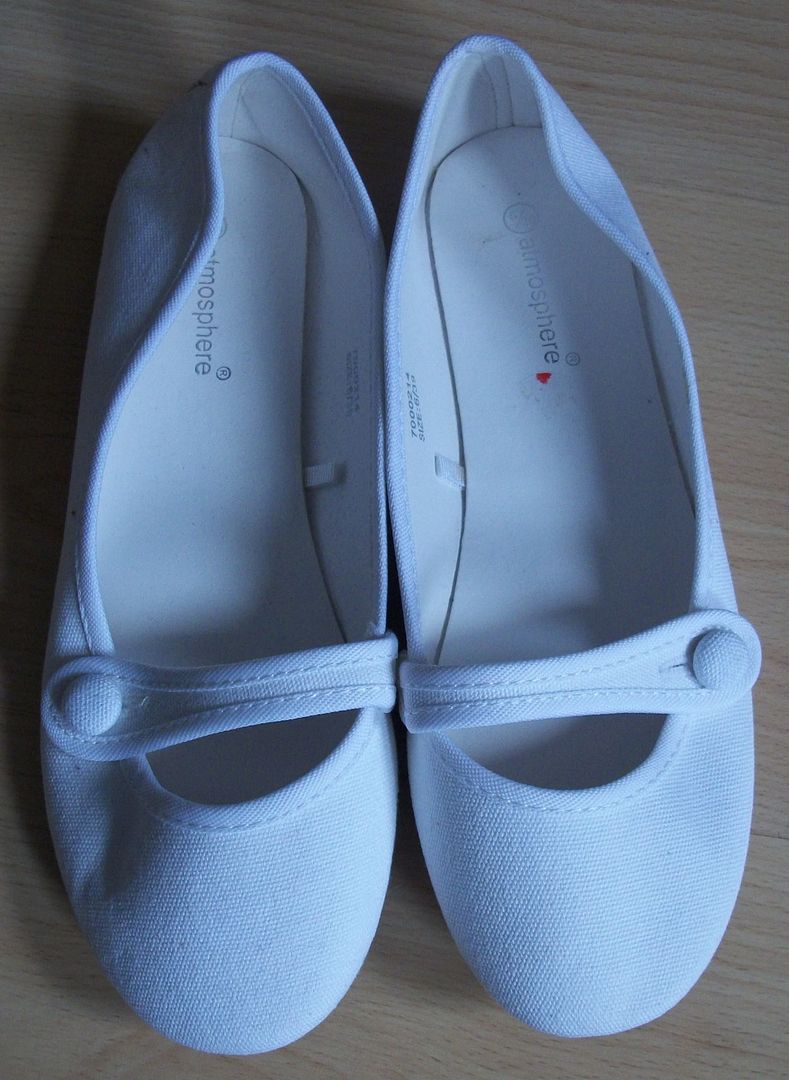 These I got with the idea of making them match the dress I've just made to make it a bit more casual than with my heeled shoes that go with it.
By drawing around measuring cups and then painting with fabric paint I came up with these.....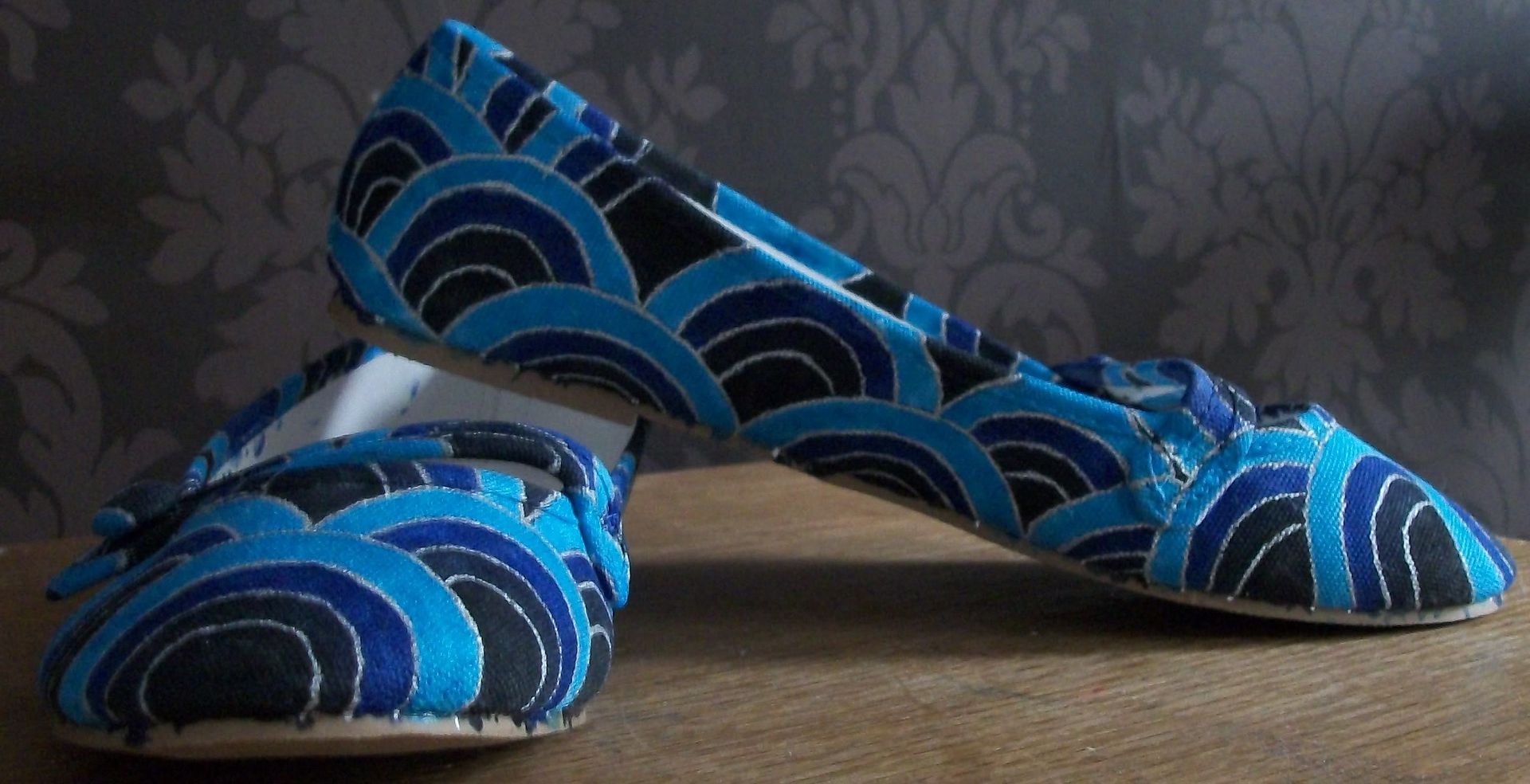 But this isnt just a hobby for adults, kids love it as well..
And with pumps only costing about £1.50p (thats how much these cost) its a cheap craft for them that will keep them entertained on wet or dry days.
To make it even cheaper I let them use acrylic or poster paints, they stain them quite nicely, as many a school jumper sleeve will prove.
These are the shoes Kai (whose 3years old) altered himself.