It was my lil sisters 21st birthday last month, and like all crafty big sisters should I made her a card (or 2)
Thankfully Kim and I have similar taste, though whereas mine is rather retro, goth, black and red, eccentric, shes more modern, emo meets townie, grey and pink, zany in attitude, so making stuff for her taste isnt too hard.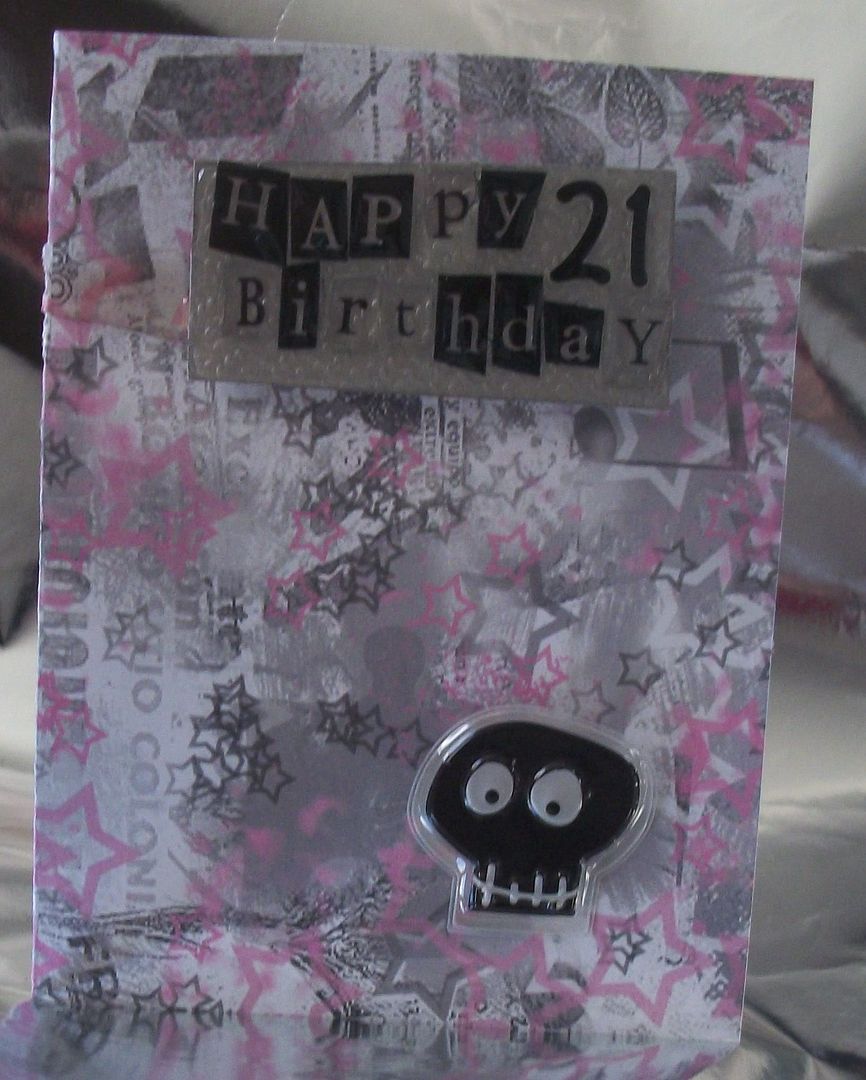 The first card I kept simple, patterned card with a 3d skull sticker. The letters were domed, but didnt look right when I stuck them onto the embossed card so I covered them over with glossy accents. You could still see they were individually domed but it gave them a nicer finish.
The next card took a bit more work....
It started off a bit like an exploding box, but the inside was a bit different....
The circle is folded up and attached to the sides so it opens out when the box opens. Onto this I stuck the letters, bottle and glass. The numbers are stuck onto springs I made out of card so they stick out more and move.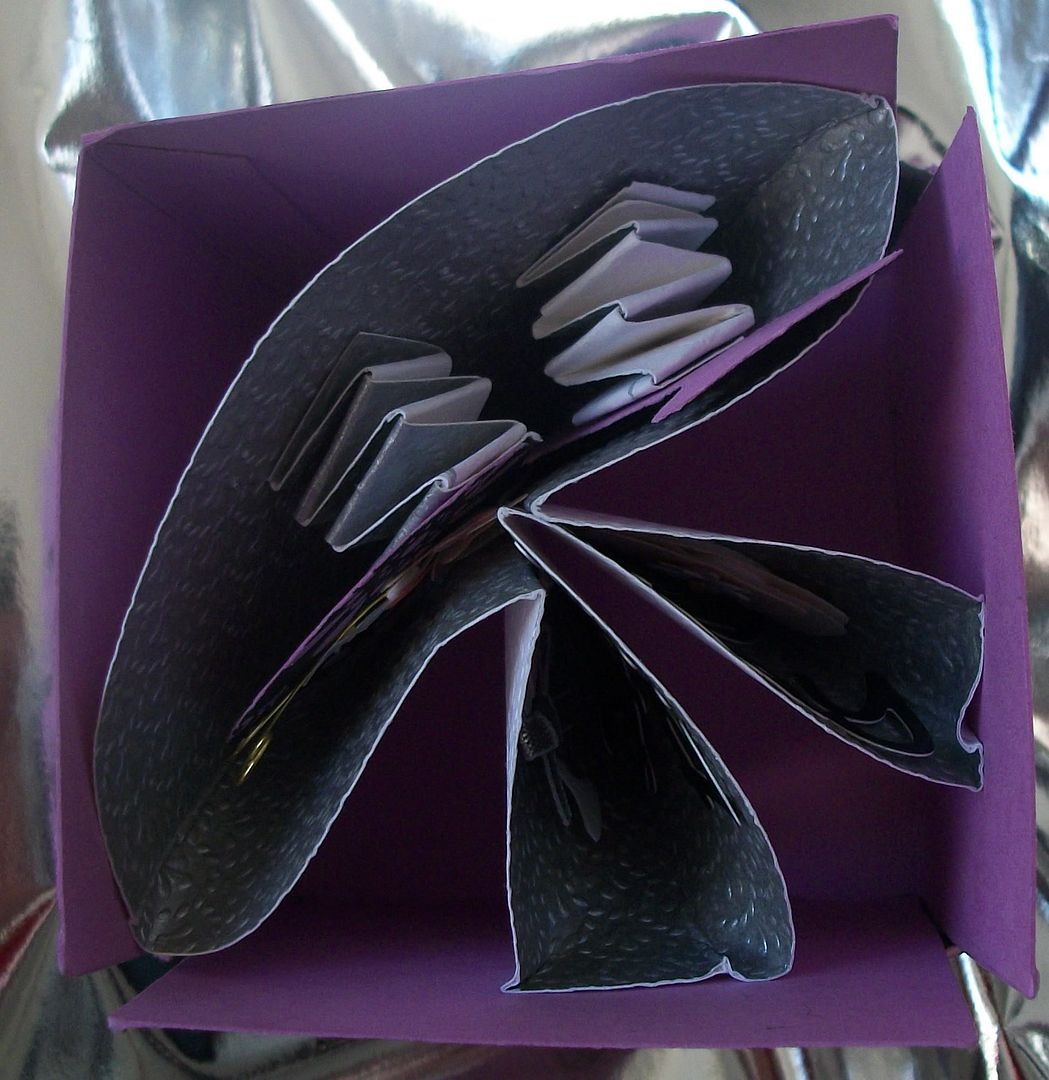 I need to work on this design a bit more to use it again though as when the box is shut it isnt very tidy at all, and thats just unprofessional ;)