I was toying with the idea that we all hide behind some sort of mask, some peoples masks being more translucent than others but if we look properly I think we all do wear them, maybe its to hide how we feel from somewhere, to give a different persona to the outside world etc, which led to this layout...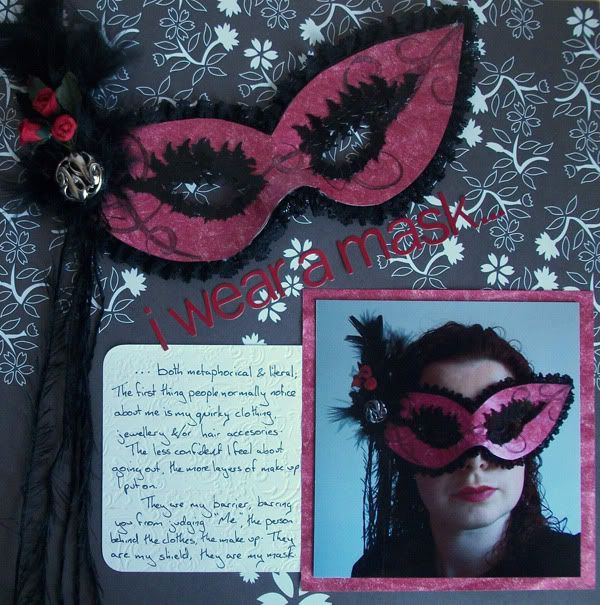 I started out looking at masks & decided to make a masqurade mask, I've always loved these masks. I made a template to play with & then set about with card & paper of my favourite colours ... black & red of course :)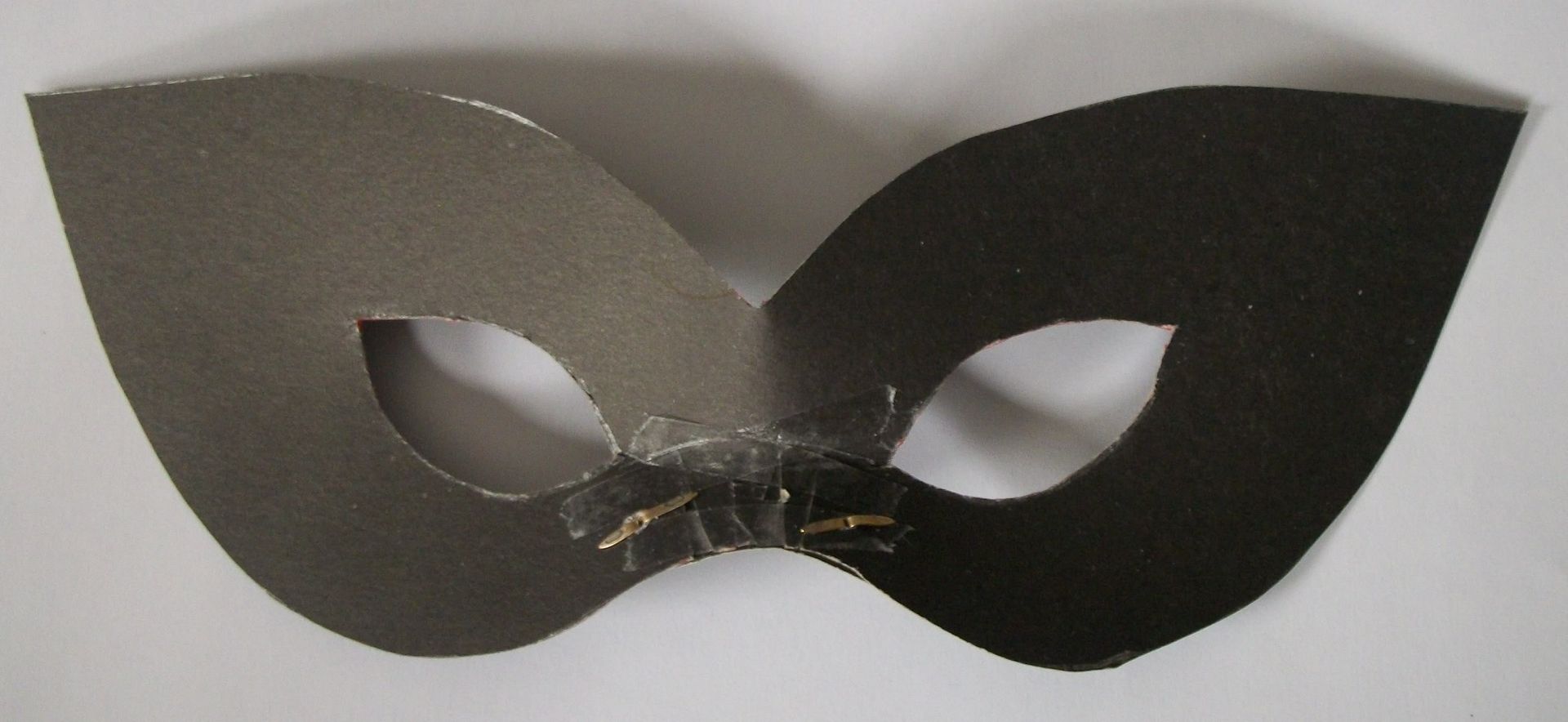 By adding a nose piece I could make the mask 3d rather than flat, I did this with the black card before adding the red paper which I'd stamped & wet embossed swirls onto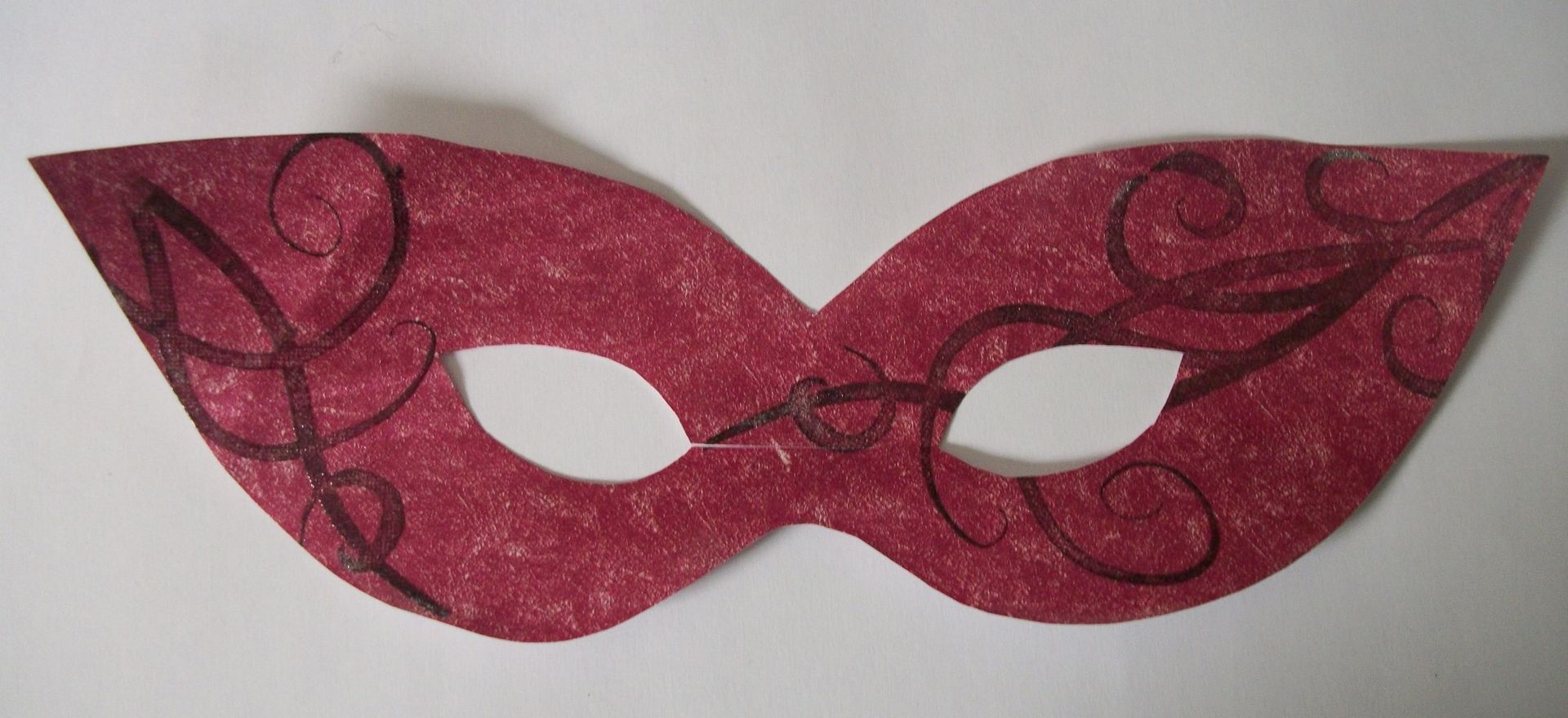 I added black lace all around the edge, then framed the eyes with confetti, if you look closely you will see above the eye they're witches, and below is bats.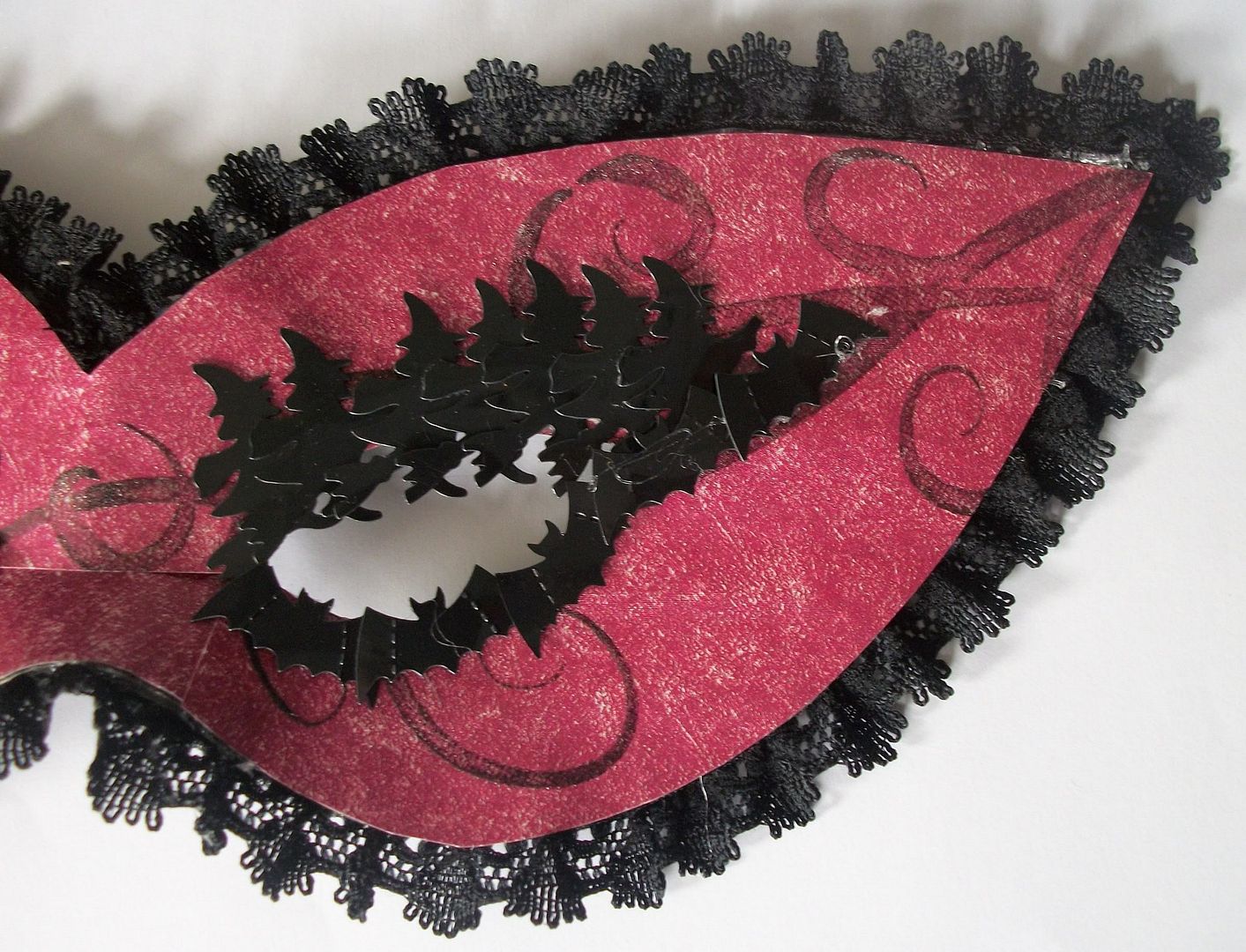 & then I started the piece de resistance .. I found a gorgeous swirly button on which I attached 3 red roses, leaves, feathers and some thread before fastening to the mask. Finally all I needed was a black stick for the photo I had planned. I simply attached this with masking tape to the back as I didnt want it to be permanent.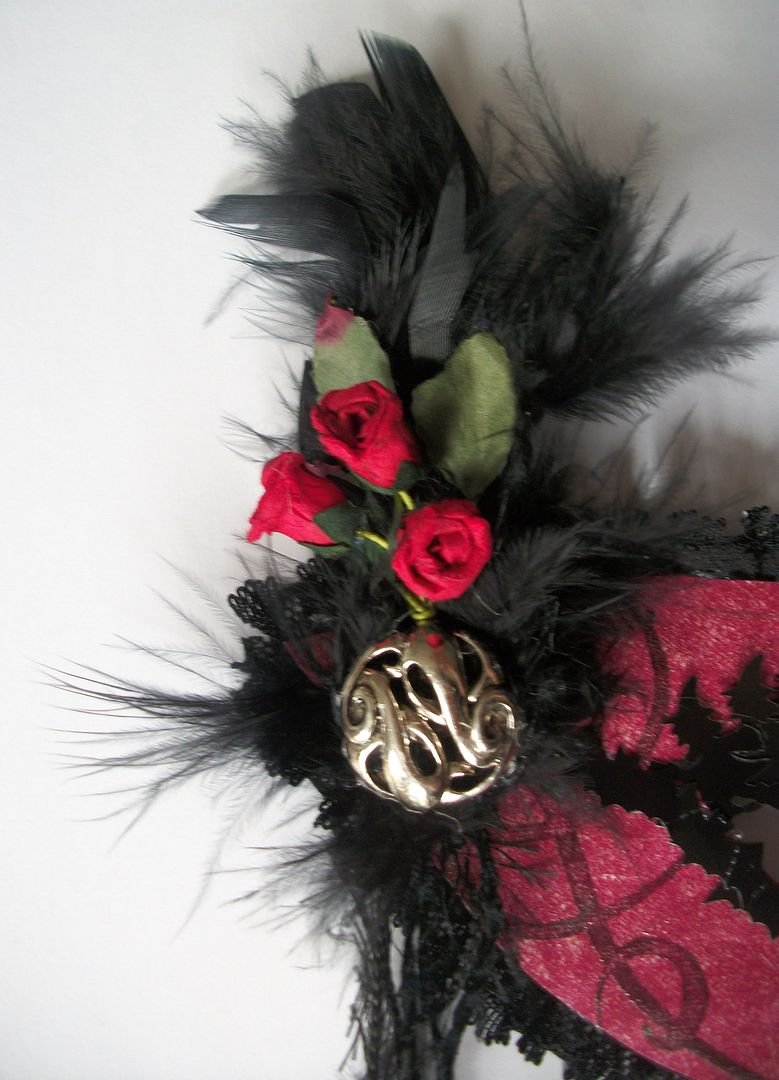 With the photo for the layout I learnt I am awful at doing self portraits, maybe its because what I see in the mirror never comes out on the photo, maybe if I flipped the image it would look better to me.
The journalling was done on the back of a piece of laurence Llewelyn-Bowen 6x6 sheet. It was beautifully embossed and the back was perfect for writing on.
This page will become part of my "About Me" scrapbook, a rather self indulgent album, but it'll be interesting to see how I change over the years both in attitude, style and looks, and my family may learn a bit about me, especially when I've gone (I know, I'm rather morbid, lol)