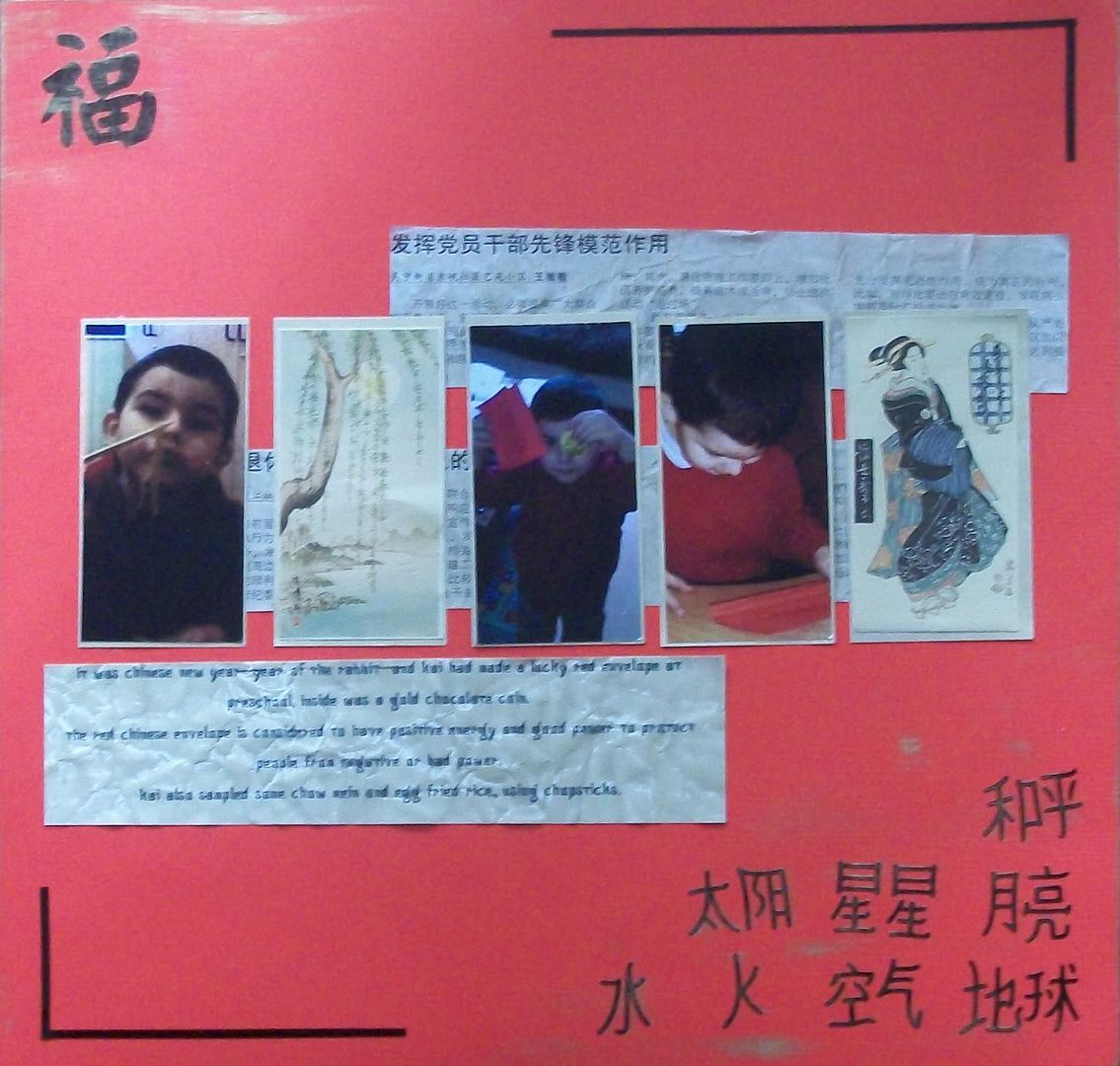 Kai made chinese red envelopes to celebrate Chinese new Year at Pre-school; He also tried some chinese food as well.
My sister received an order where they used an oriental newspaper to wrap it in (There was no way I could tell if it was Chinese or Japanese), and let me have it. With a bit of aging it was perfect for this layout. Might look a bit weird to anyone who can actually read it though.
I downloaded a chinese looking font to do the journalling in & had a few oriental characters that I used on the red card. I scruffed up the page a little with some gold ink, and added black lines I'd cut off some left over peel off sheets.
Having made this I began to wonder what other countries might use for "British" pages, what stereotypes they might use or newspapers/books etc.