I have to say I am Much happier this week, its amazing how down I can get when feeling ill. I'm not fully better yet, I have some rather painful, swollen lymph nodes in my throat, & am coughing a lot at night, but it has made me so greatful for the little things that I have been missing out on last week. I would like to say I'll never take breathing through my nose for granted again, though I'm sure I will, but it is WONDERFUL to be able to breath through my nose! I hate eating with my mouth open, and look really thick walking round with my mouth open (even a little bit) to breath.
Hooray for taste! I can taste again!! I had been smearing my food with grainy mustard, eating very salty or very sweet foods just to get a reaction from my taste buds when I eat, but now I can taste and am enjoying foods again, I even broke into my easter eggs ..... ooops, guess whose got to replace her cadburys creme eggs!!!
Hoorah for people who invented Paracetamol & ibrufen! These are really helping me keep going & remain chirpy :)
Its the Holidays, yay!!! I have been able to have the odd lie in & use my children as servants to fetch & carry my every whim .... well, no, my children are too strong willed for that but they have helped out upon occassion.
I am totally ROCKING my prize I won from Gauche Alchemy, & the speed that it arrived.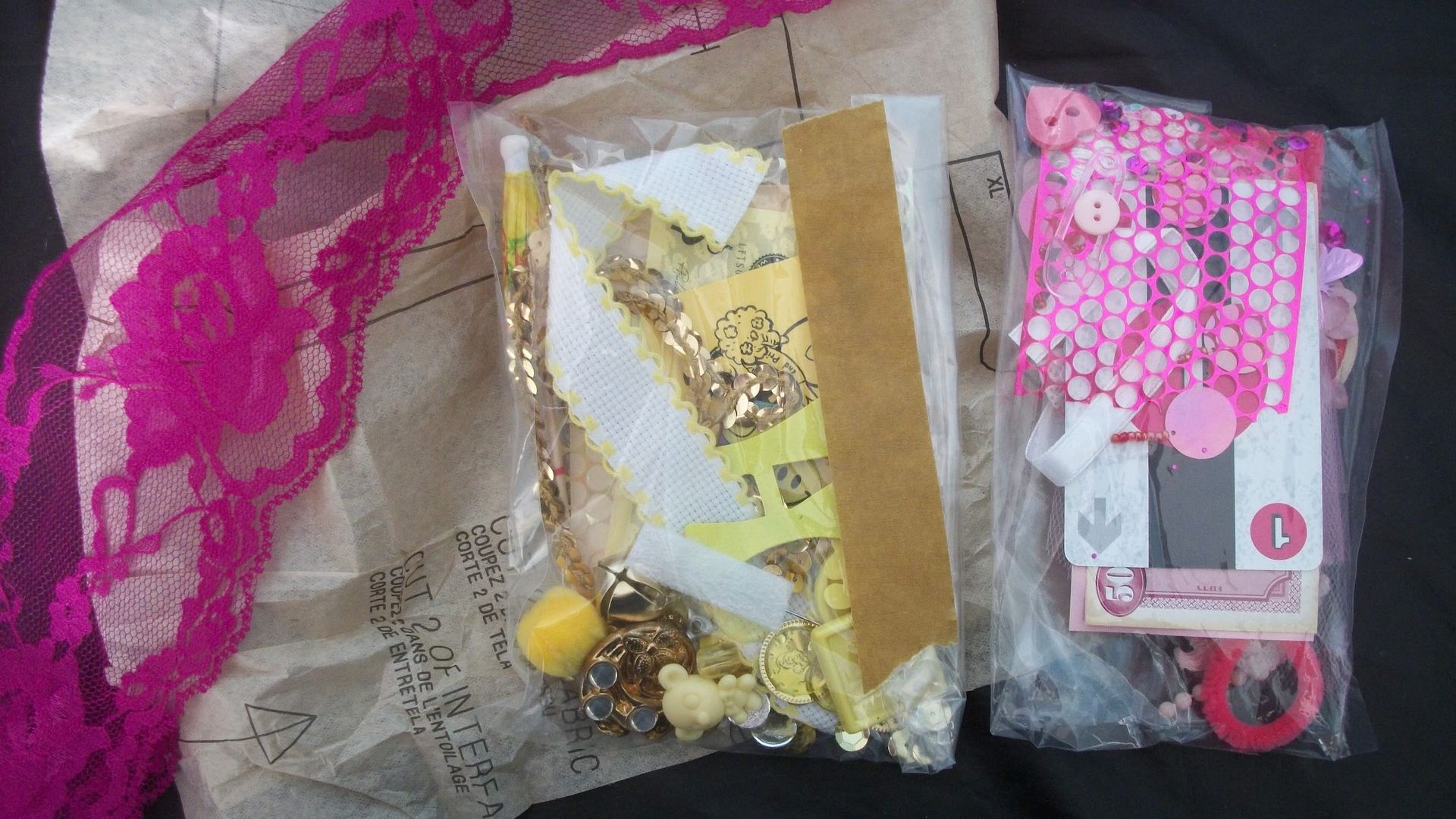 It was wrapped beautifully in part of a sewing pattern and lace. I spent about 15mins shaking the bags & peeking at the "treasure" before actually opening the bags to get a proper look & used one part immediately (see 2 birthdays, the material circle behind the little title button on the pink page).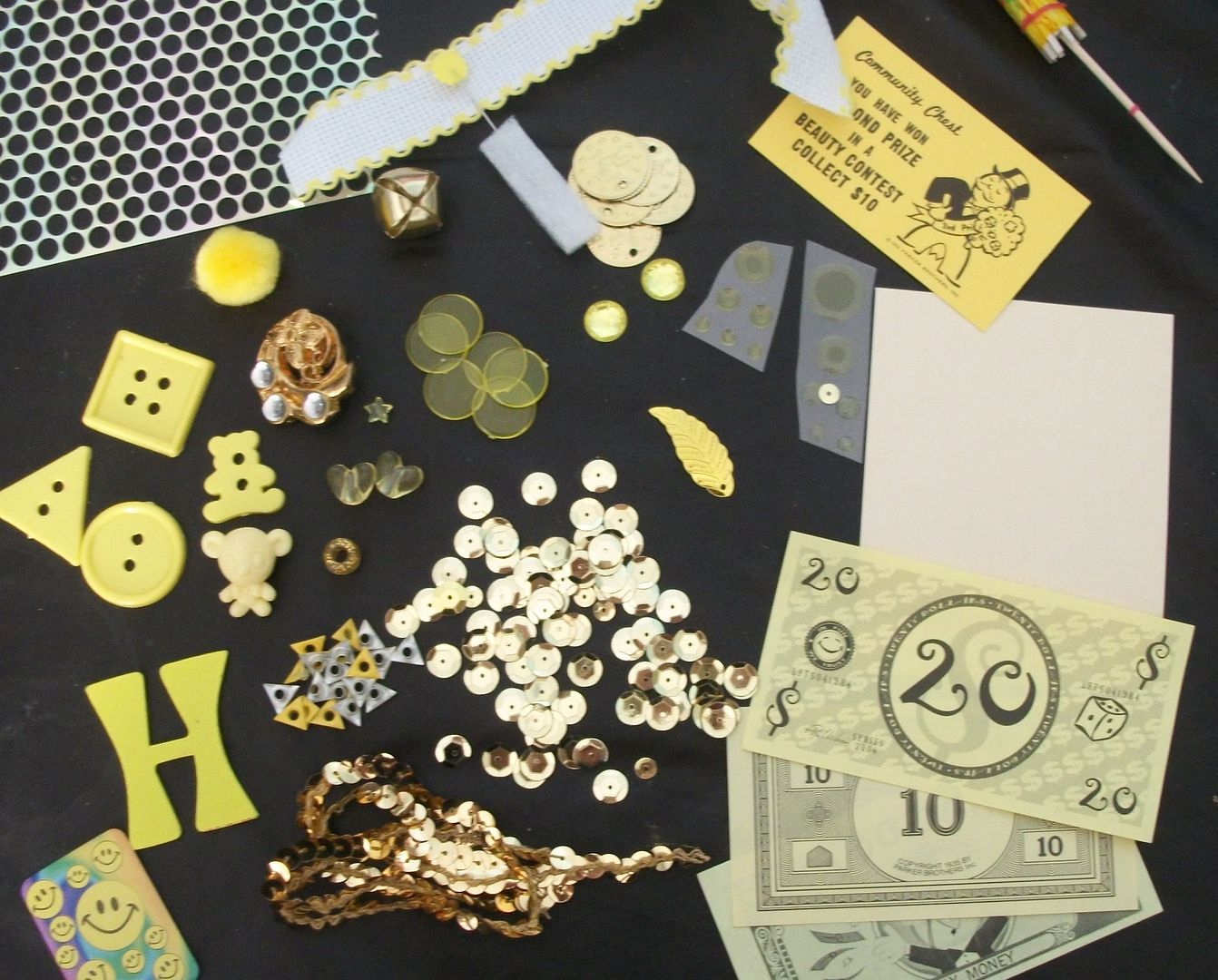 Finally, & the ultimate ROCK of the week, my other half has done it again!!! He sold his xbox 360 to get me an ipad :-O He borrowed one from work to play with for the night, & bought it me the next day as I liked it so much. Its an early birthday present as he couldnt wait until the 6th May to give it to me. Its great to slip in my bag & take with me, to watch programmes on, play games etc etc etc. Anyone recommend any good apps? (these can be for the ipad or iphone as it accepts both).