As some of my regular readers know we took the kiddies to Sealife for Kai's birthday treat ... and its quite shocking that seeing it was only a week ago today that I have actually scrapped it!
I was totally inspired when I saw
THIS
sketch from Creative Craft World, and knew exactly what I wanted to do.
In our house we all have digital cameras, even Kai has a Tomy one, but only I remembered to take one with us ... but found I'd forgotten my SD card for it. Only I had remembered my camera phone, but had forgotten to charge it the night before, DOH!!! So I only managed to get 6 photos, all 6 used on these pages.
I cut circles out of some gorgeous blue, shiny paper that looked like it had waves on it, glued along the bottom of them & dipped into flaked shells ... nothing like being authentic!! lol.
I raised the photos up on double sided foam to make them stand out more, the centre photos having 2 layers.
I cut the swirls out of patterened card, raising the ends with foam pads at different heights, then finishing off with crystals, puff paint and 1/2 pearls.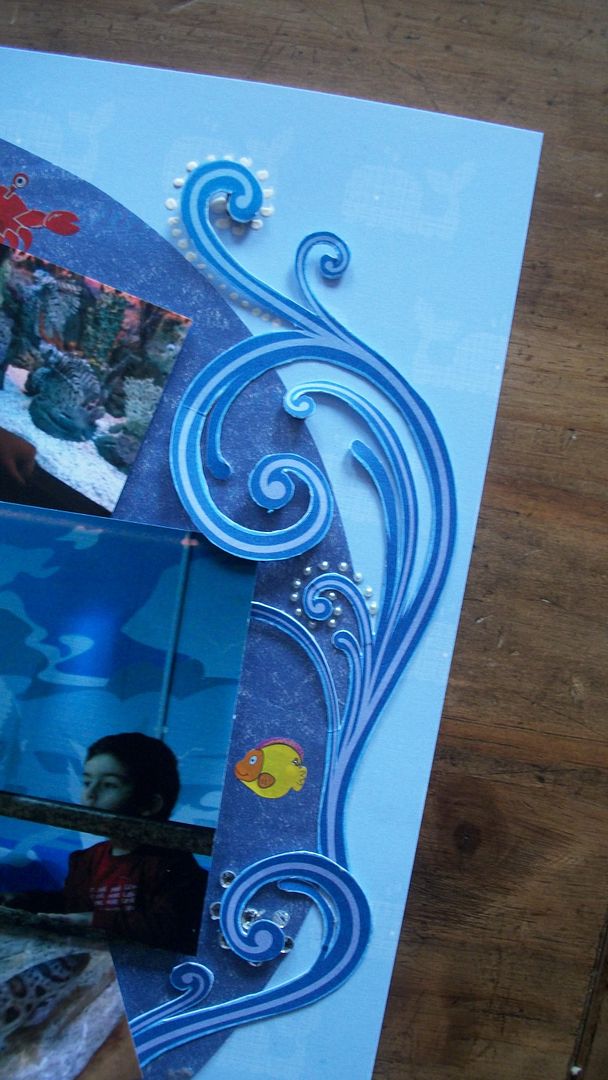 I added a journalling sticker to the right page and wrote
"We went to Sealife, Birmingham, as part of Kai's 4th Birthday , with "Nemo", sharks, seahorses, and more"
At the bottom I glued a few real, tiny shells. I also stuck a peel off shell outline to some double sided plastic & shook over tiny, tiny, tiny, gold balls before applying to the page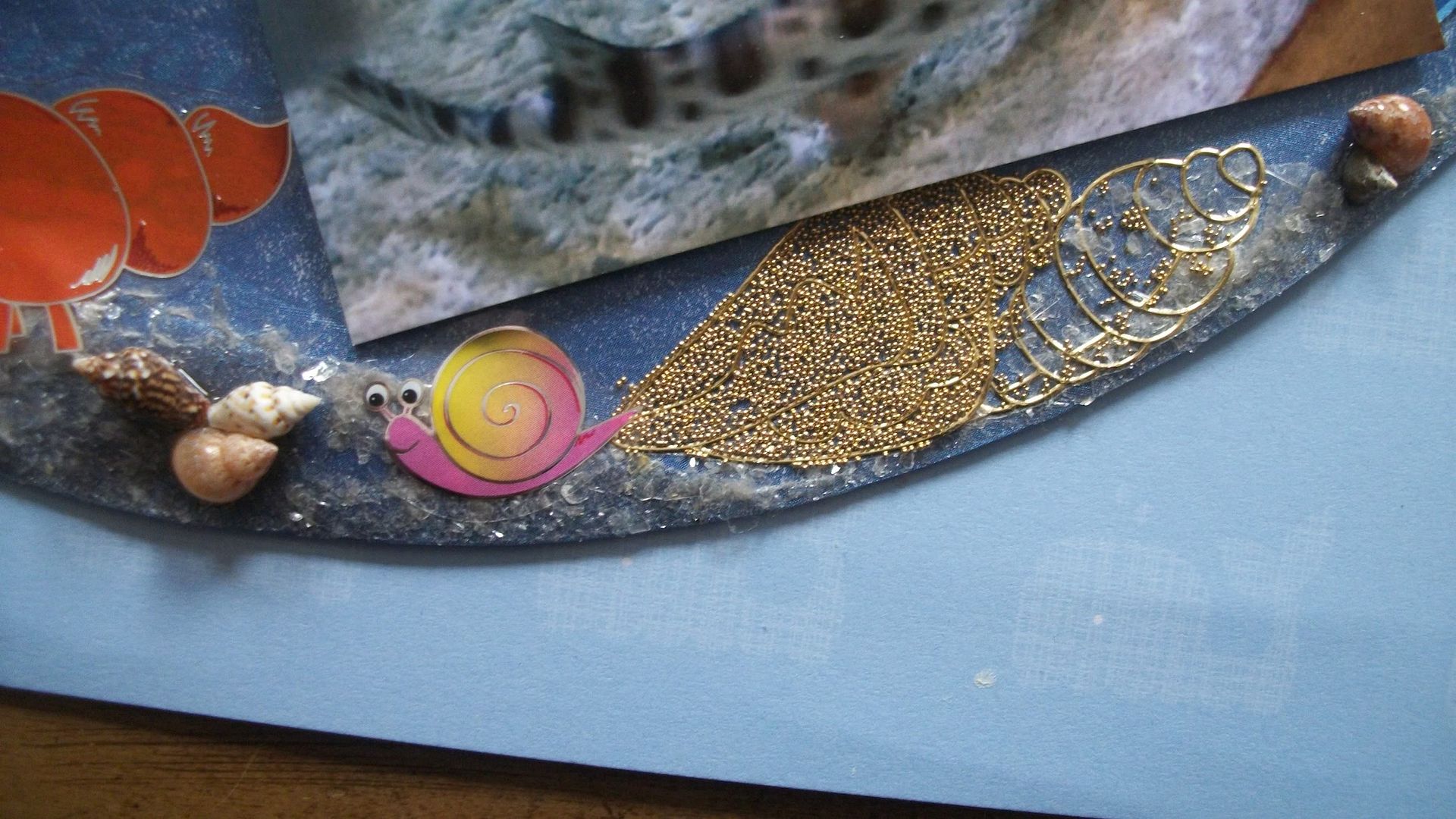 I added a few stickers at the bottom of "bottom dwellers" such as water snails, lobsters etc
I finished off by adding fish, and other sea creatures across the circle before applying to a sheet of pale blue paper, which you may just about be able to make out whale pictures on.