A childs first Nativity is like a coming of age in the UK, even for Pagan influenced children like mine.
Kai's nativity was a musical, the youngest children such as Kai being characters such as the sheep. Kai was the only black sheep, which thoroughly amused me.
Though I had lots of christmassy embellishments & papers, I had problems finding religious ones in my stash (which was no real surprise). I did come across an image of Jesus, angels and a star which I thought were perfect.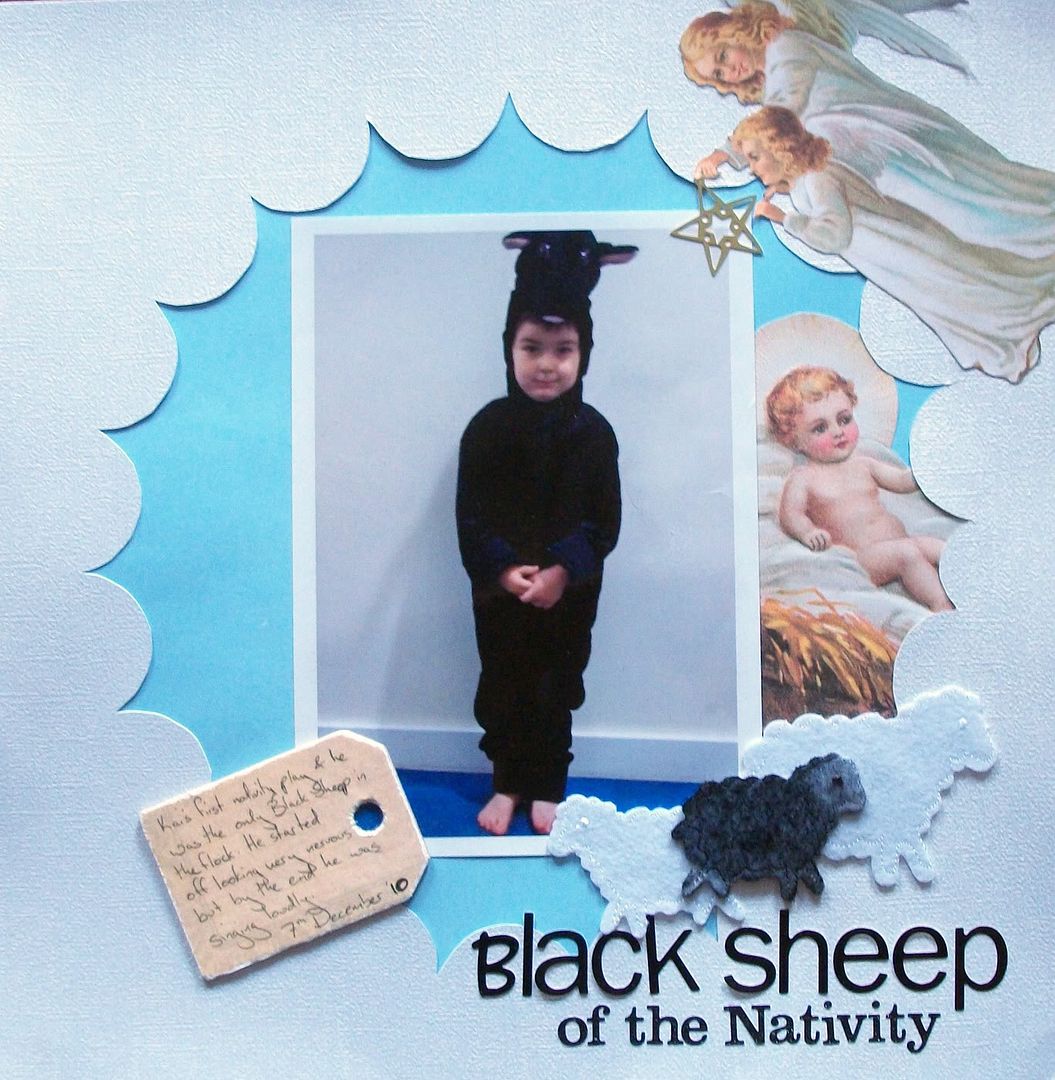 I used a sketch from Sarah's Cards Ltd (
Sketch challenge
) ....
Having cut out the outer "flower" shape I decided if it was inverted then it would look like a gap in the "heavenly clouds". The school sold photos of the children dressed up as we werent allowed to take photos, so I used one of these in the centre of the page, behind and to one side of this I positioned an image of the baby Jesus in the manger, so it was an important piece but not the main focal point.
I cut out the angels and added them as if they're looking down from the "cloud", holding a brass star charm.
I covered a chipboard tag to do the journalling on before sticking it on the page.
I finished off with the title, a play on words of the saying "Black Sheep of the family" & finally added the sheep, one of which I inked up black.