I find it quite hard to think of titles at times so Ryan came up wit this one for me.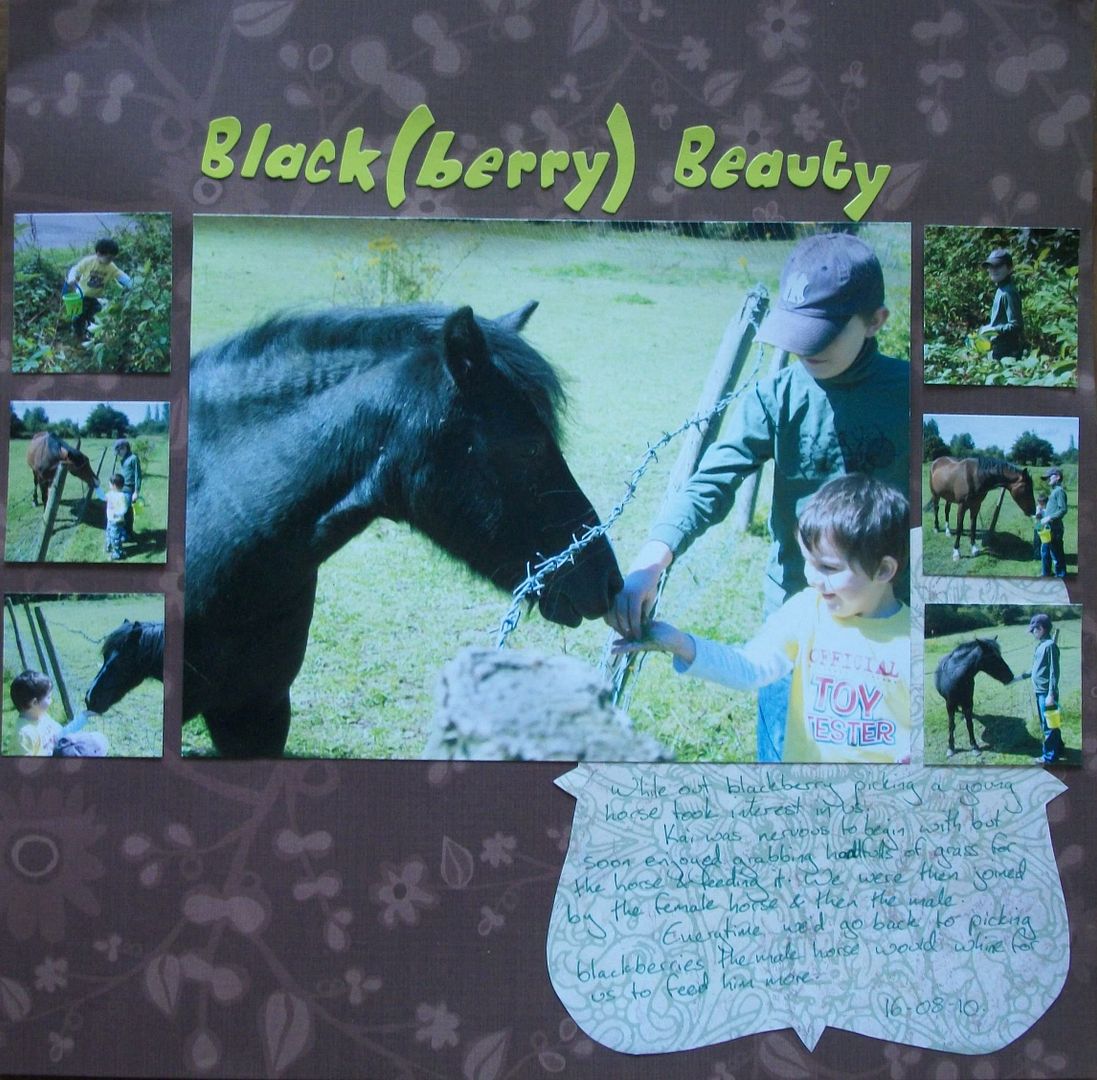 I'm not happy with where the journalling is, I think it needs to be higher, and written in brown .... a brown acid free fine line is on my shopping list, actually I only have 2 whispers pens & they are fab for journalling so whisper markers in general are on my wanted list.
I wanted to leave this page very simple as I think it makes the main photo stand out more that way.