I'm upto summer with my 2010 scrapping, which is probably the time I take most of my photos. As theres several pages to do I decided to start with a summary page.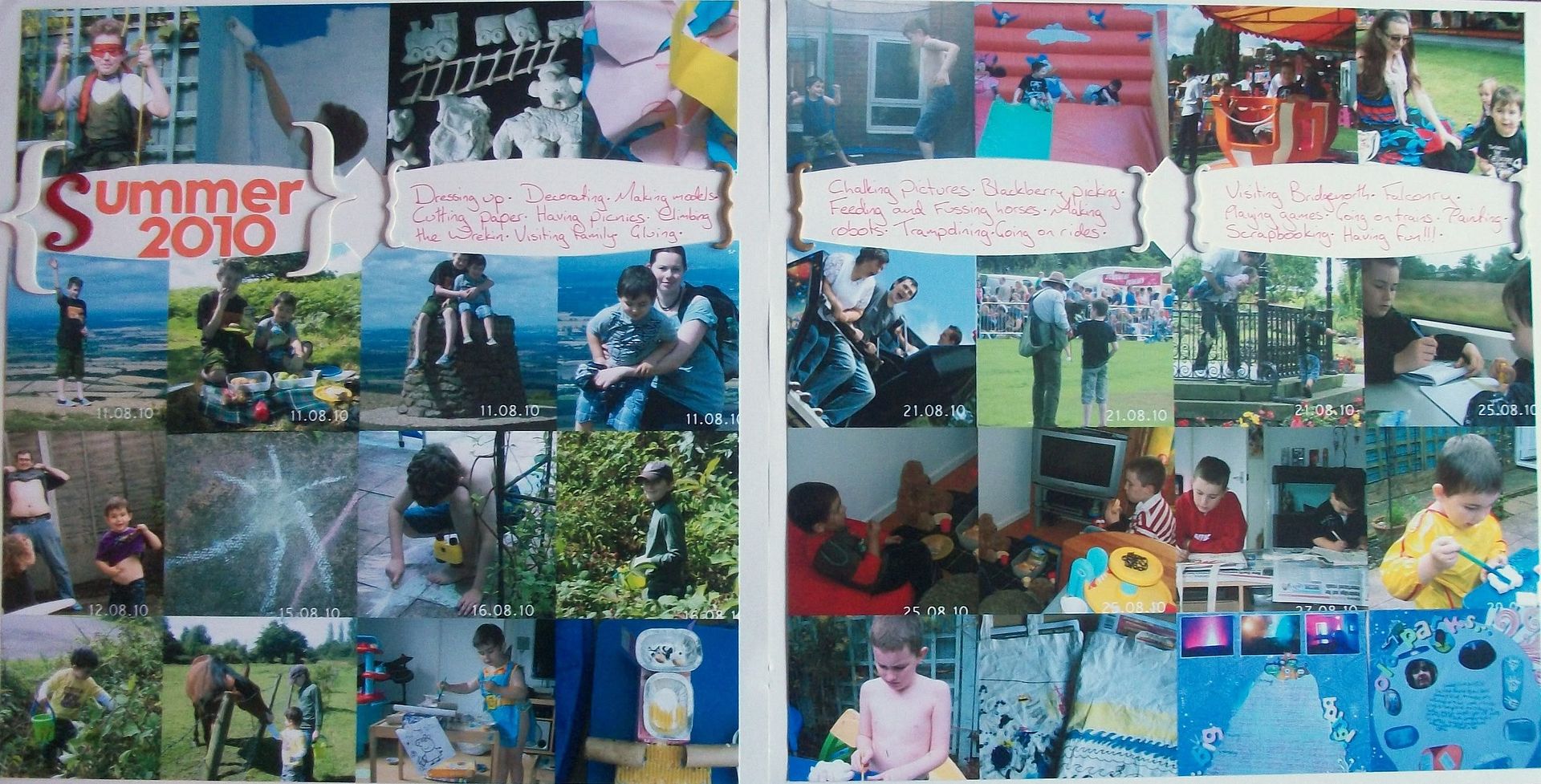 I simply put a sample of photos from each activity onto Microsoft Publisher & printed them off. 2 A4 sheets worth, & 2 rows of 4. I stuck them onto a white background, added the title, thickers, and wrote short, sharp descriptions of what we got upto for the journalling.
I didnt want to add too much detail as the individual pages I do on each event will have this on.