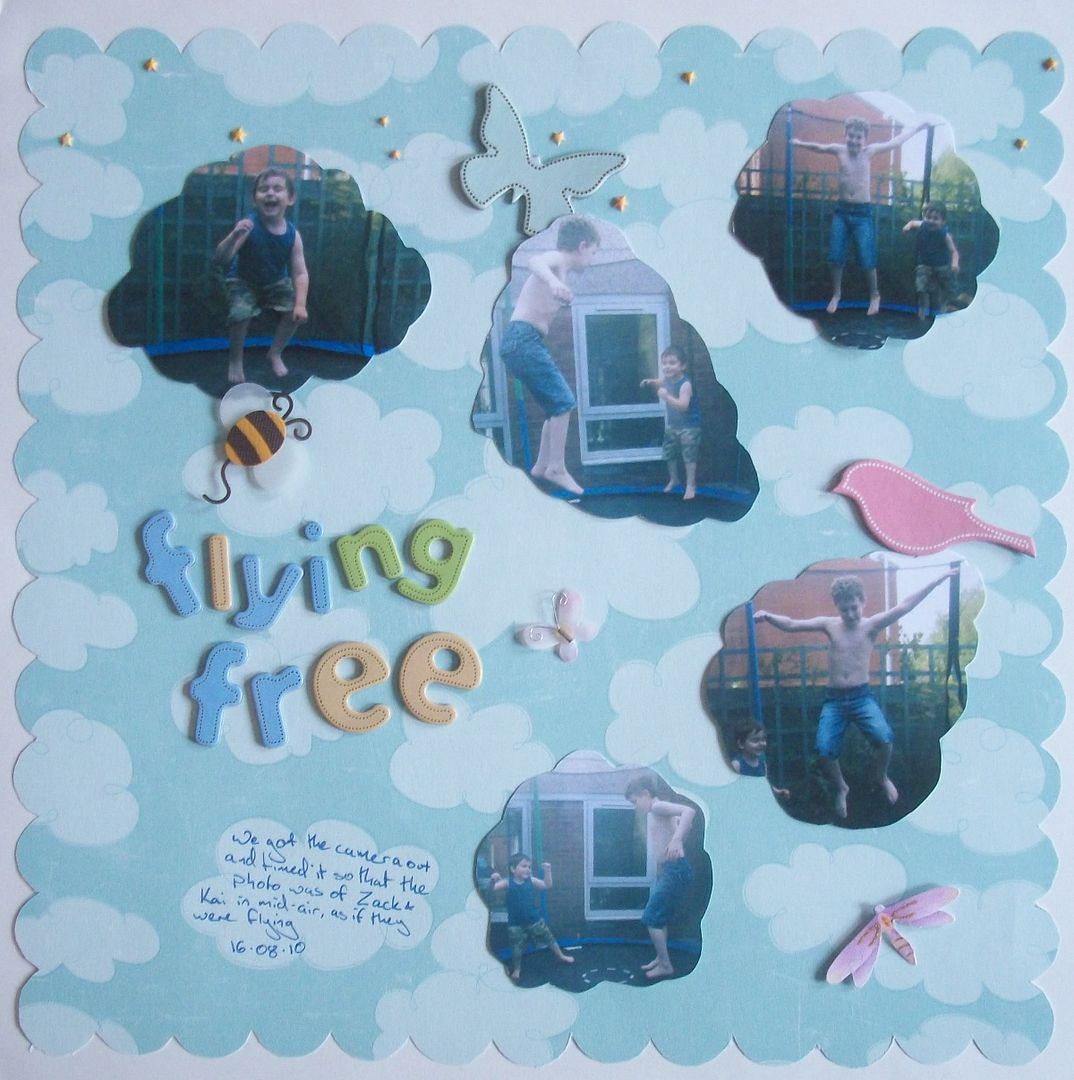 I simply cut around the edge of the cloud page, & made the photos into cloud shapes as well. Once on I added the title & found embellishments of a flying nature to add on.
The journalling reads...
"We got the camera out and timed it so that the photo was of Zack & Kai in mid-air, as if they were flying"