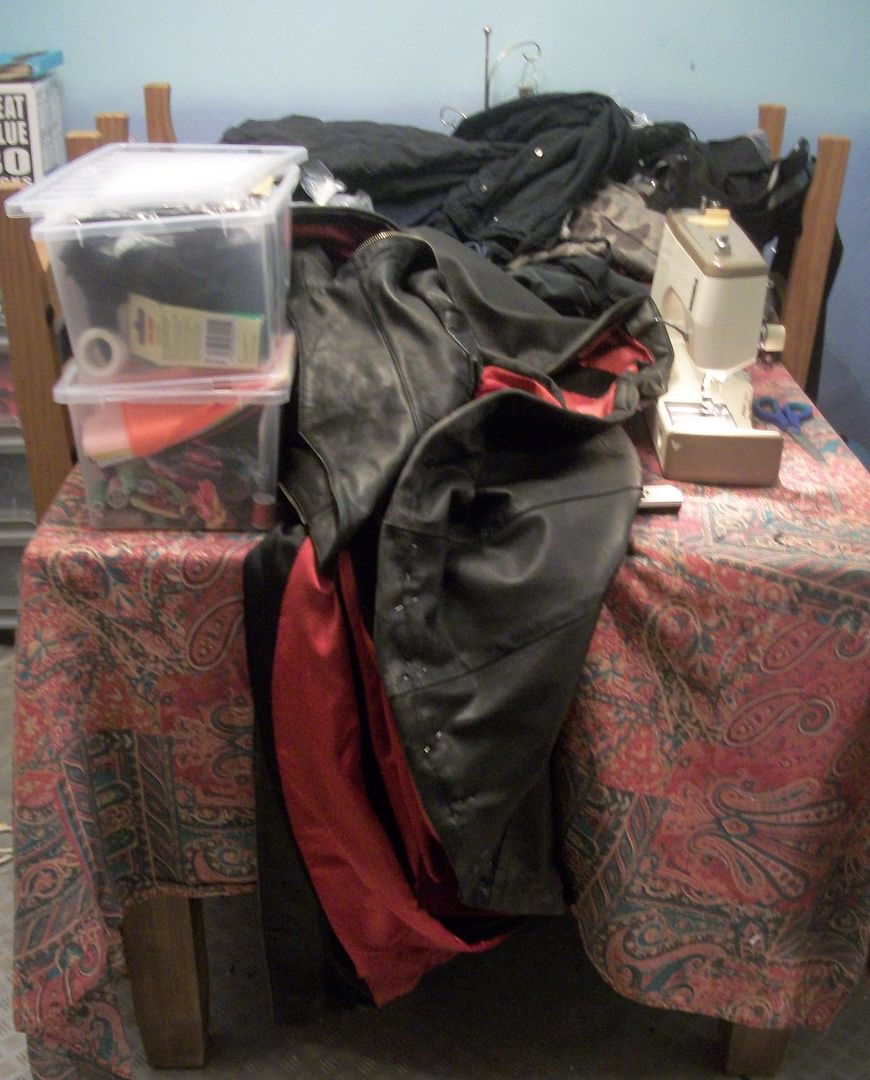 This week I'm sewing!! As part of my "becoming a lady" Lesson C (
heres the info behind it
) I have sorted through my wardrobe & found a bunch of clothes I need to alter to fit, repair or totally revamp.
At the front of the table you can see my leather coat that needed a few minor repairs & rehemming .... while sewing it my needle broke, grrrr, so sewing is now on hiatus until I can get to the shops tomorrow & buy a new needle.
On the pile are mainly trousers to shorten & big baggy T-shirts to restyle. When these are done I'll move onto larger jobs such as making bags & dresses.
So whats on YOUR workdesk wednesday, hows about joining in
HERE
, I'm #105