While blog hopping I came across a box that opened up and had 4 shelved boxes inside, I didnt remember to save the site, or even a picture if it, but the image remained in my head and I decided I had to make one. Noonies birthday was the perfect excuse to give it a go, and knowing how much she loves her "Once Upon A Time" papers I decided to use mine to make it.
The Top view...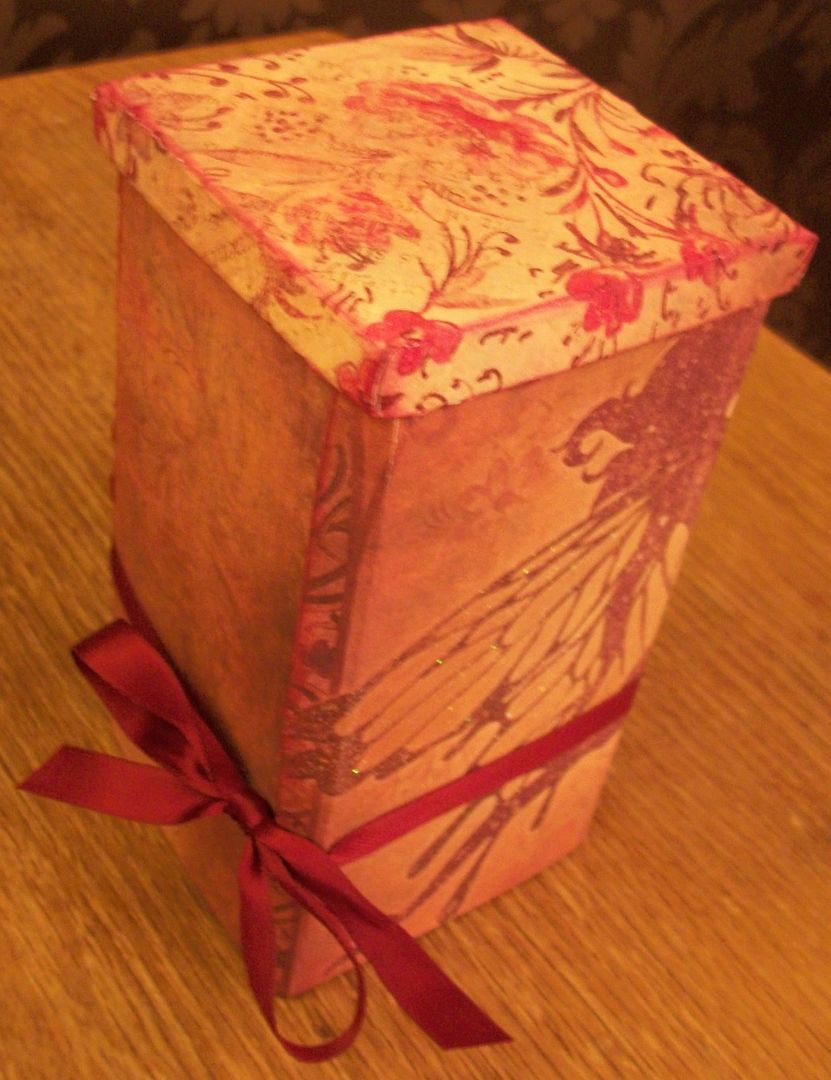 The front of the outside when the box is closed..
Round to the rather dull side..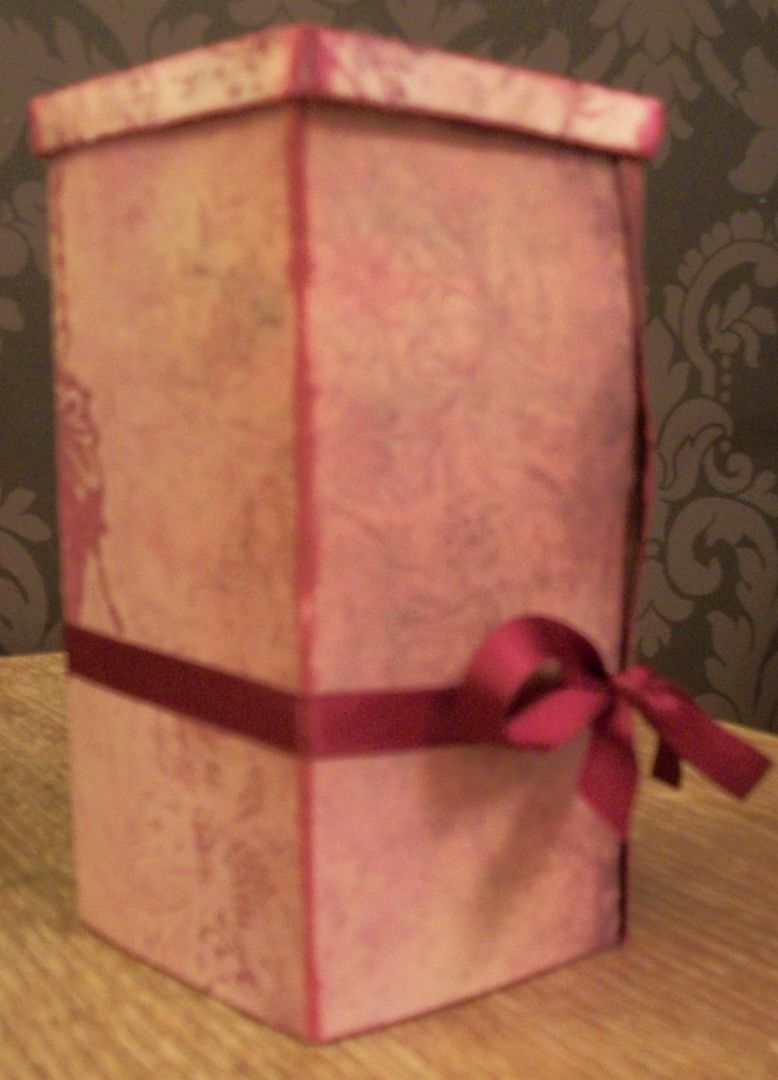 To the back - all edges were inked in red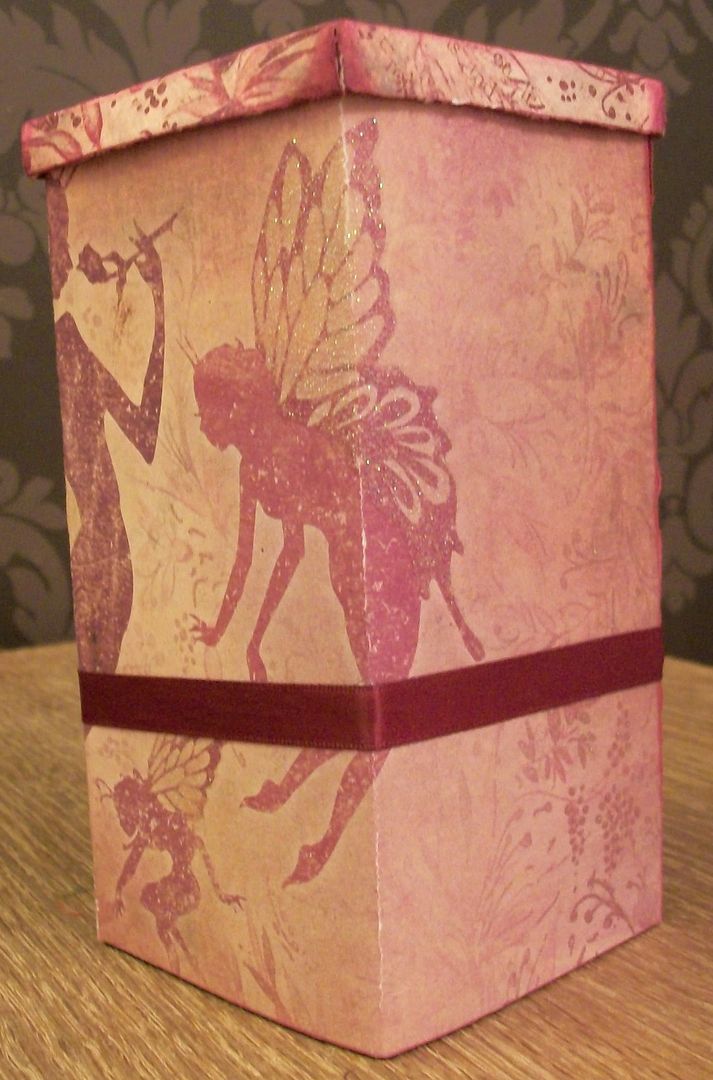 And finally The other side. The ribbon is attached on 2 sides so it stays in place when untied.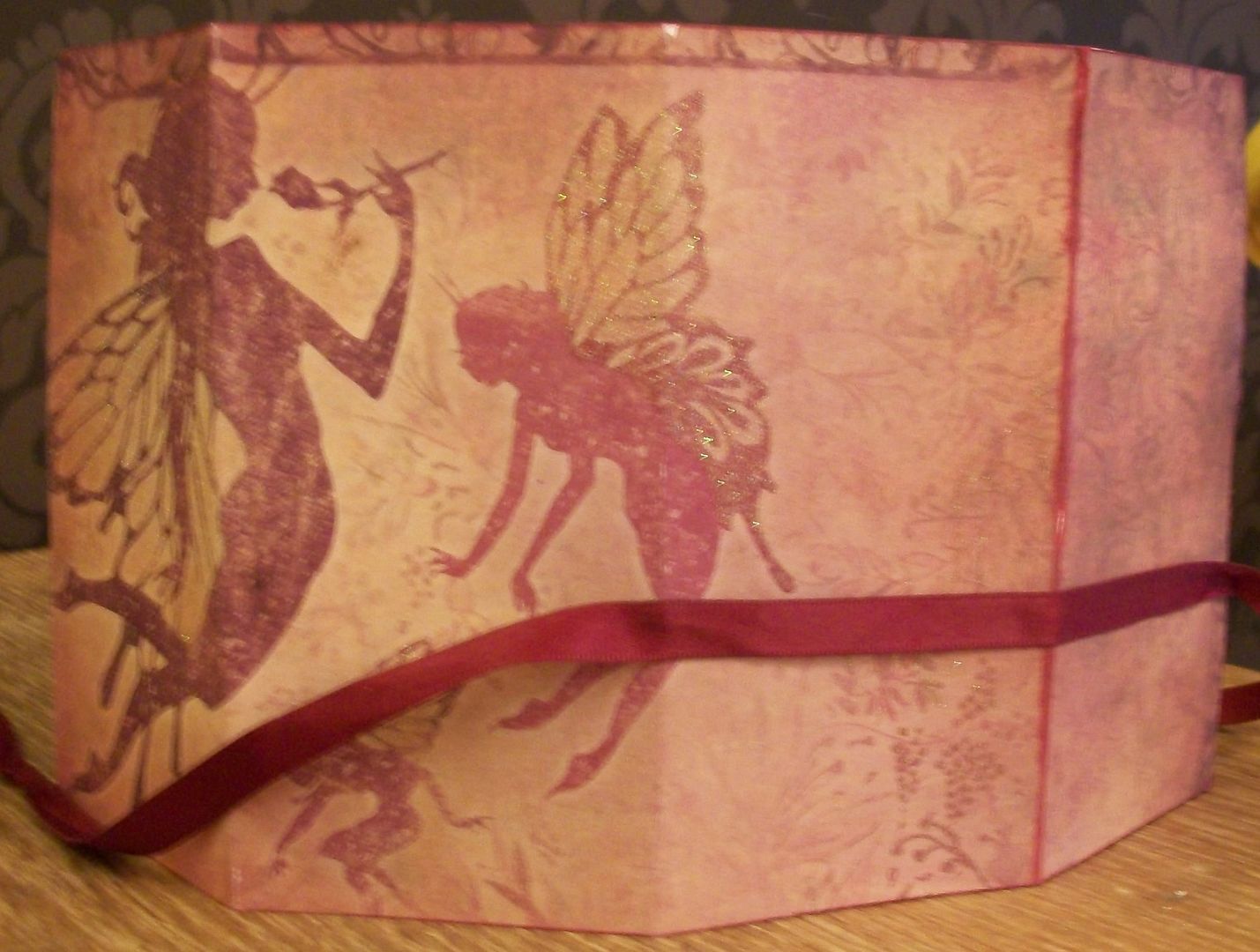 The back when the box has been opened shows the beautiful fairy design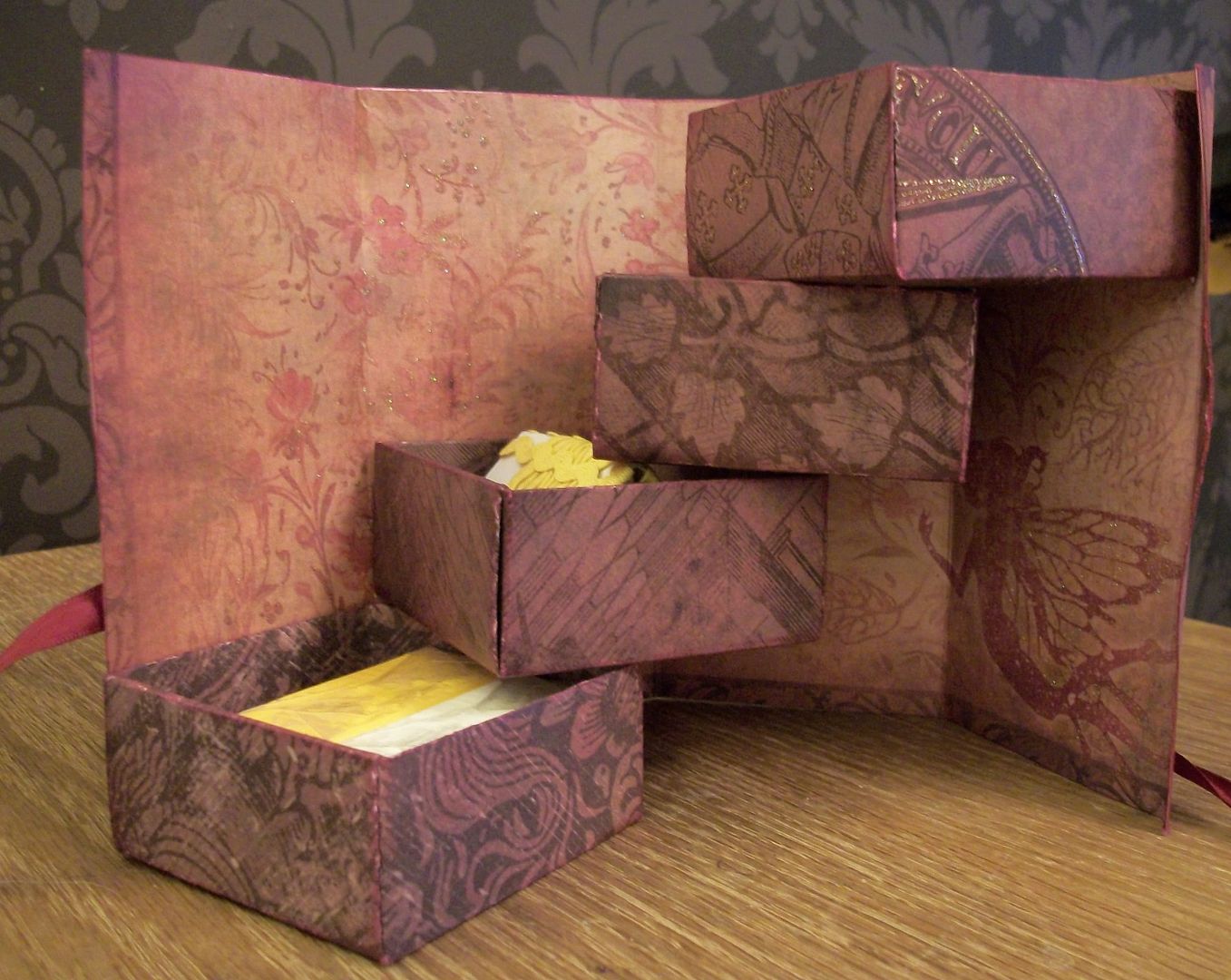 And the inside. The main part of the box is made out of 2 halves of the 12x12 fairy sheet stuck together so you can see the design on both sides.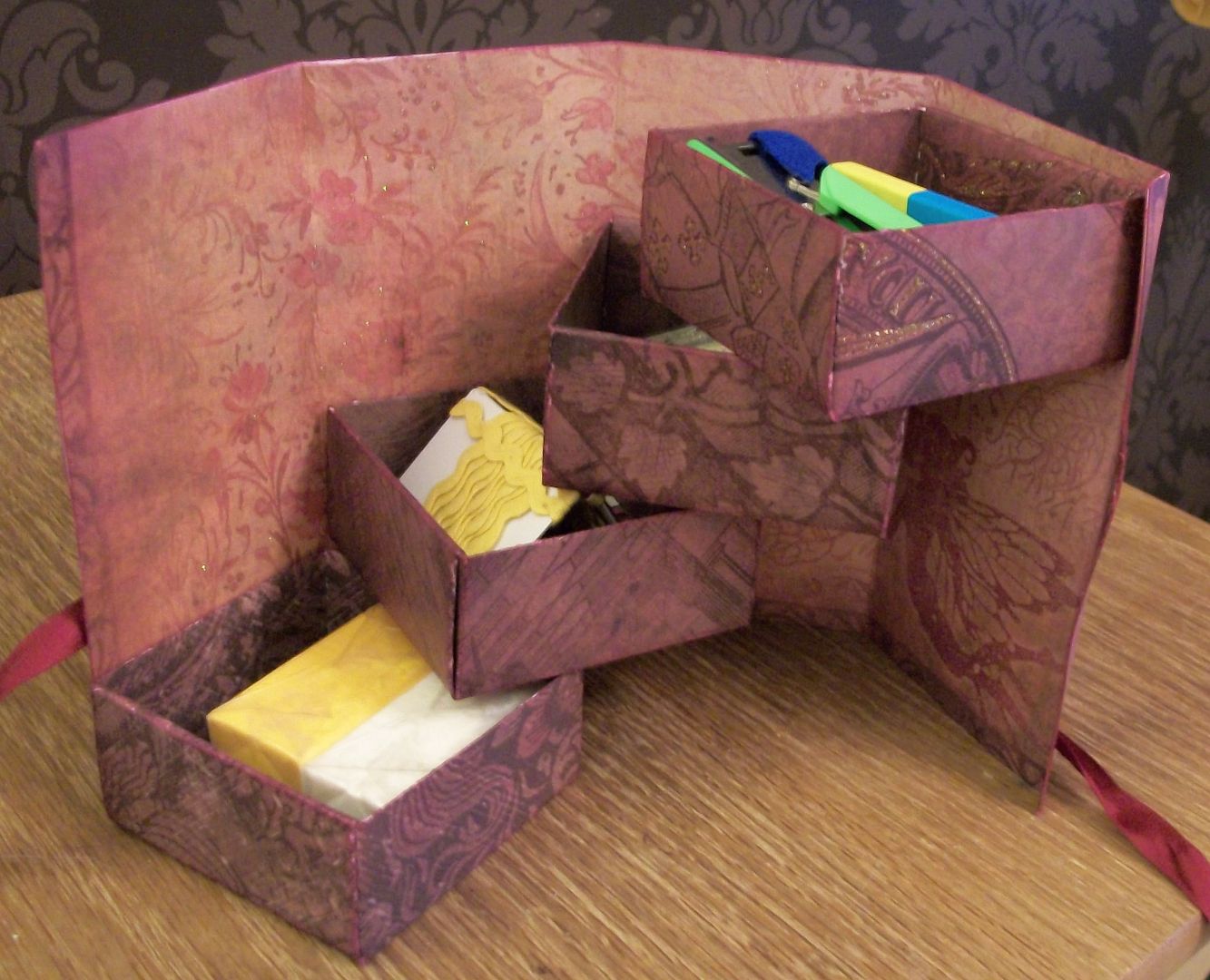 I made the draws out of 8x8 sheets (or rather I cut 12x12s down to make 8x8s)
Each one is stuck with permanent sticky dots as they just kept coming off with double sided tape.
Inside I put 4 different colours of fimo as I knew Noonie hadnt used it before and thought she'd enjoy playing with it. In the second draw from the bottom is yellow wavy ribbon, 3rd draw up has a little set of clear stamps and finally the top draw holds a mini stapler with coloured staples.
I'm happy to make a tutorial if any ones interested.