Kai had been ill recently with a very bad cough/cold that left him feeling rather rough, weepy and clingy. To cheer him up I said we'd make a cake, well no, I actually said biscuits thinking he'd enjoy using the biscuit cutters, but he decided he'd prefer to do a cake.
We decided on a Dorset Apple Cake, with its chunks of apple and fresh lemon taste.
Ingredients
225g butter, softened, plus extra for greasing
450g Bramley apples
Finely grated zest and juice of 1 lemon
225g caster sugar, plus extra for dredging
3 large eggs
225g self-raising flour
2 tsp baking powder
25g ground almonds
1 tbsp demerara sugar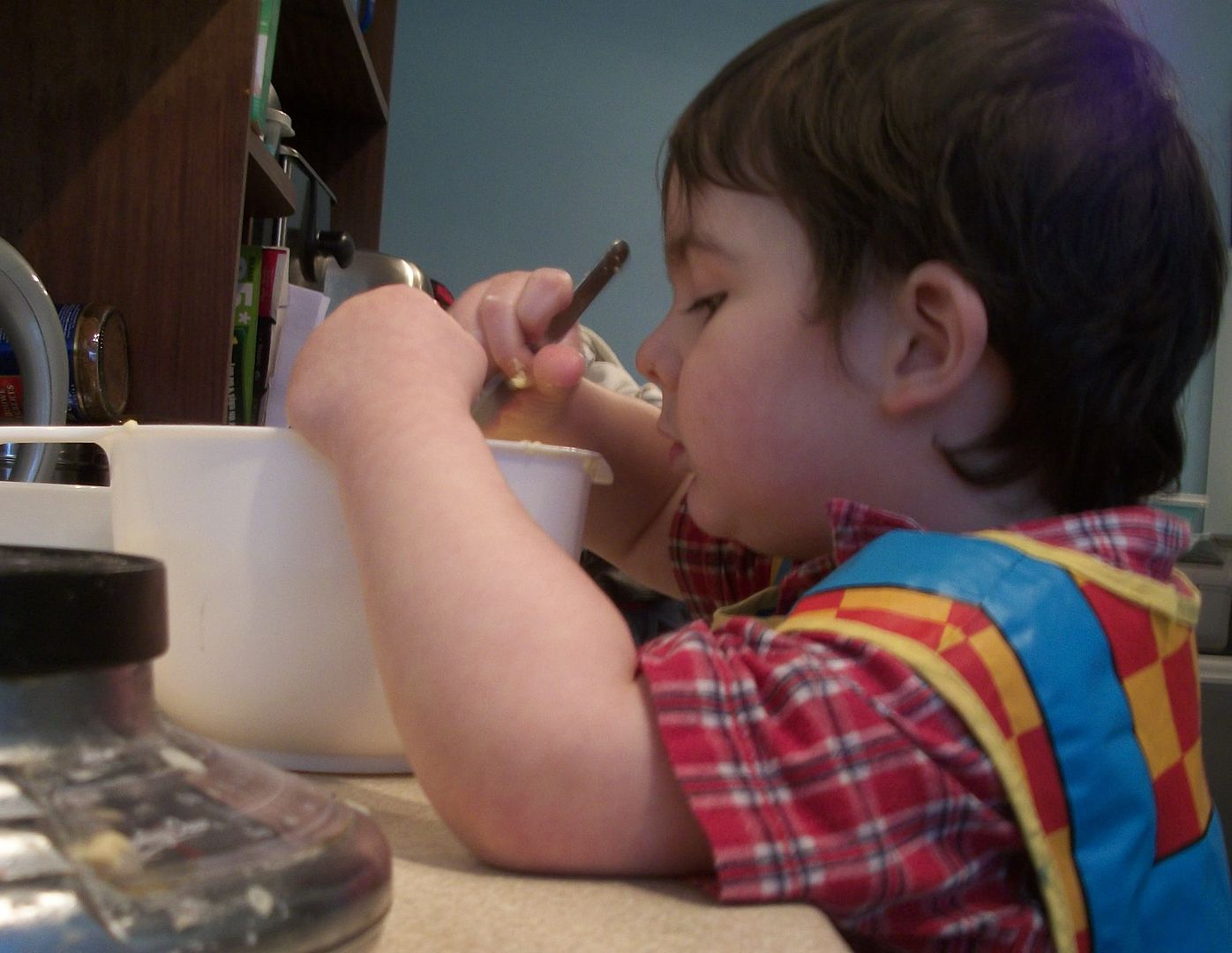 1. Preheat the oven to 180°C/fan160°C/gas 4. Grease a deep 23-24cm springform cake tin and line with baking paper. Peel, core and cut the apples into 1cm pieces, and toss with the lemon juice.

2. Using an electric hand whisk, cream together the butter, caster sugar and lemon zest in a bowl until pale and fluffy. Beat in the eggs, 1 at a time, adding a little flour with each addition to keep the mixture smooth.

3. Sift the remaining flour and the baking powder into the bowl and fold in with the ground almonds. Drain the apple pieces well, then stir into the mixture.

4. Spoon into the prepared cake tin, lightly level the top and sprinkle with the demerara sugar. Bake in the oven for 1 hour or until well-risen, brown and a skewer inserted into the centre of the cake comes out clean. If the cake starts to look a little too brown, cover with a sheet of baking paper after about 45 minutes.

5. Leave to cool in the tin for 10 minutes. Remove the cake from the tin and place on a serving plate. Dredge heavily with the extra caster sugar. Cut the cake into generous wedges and serve warm with a spoonful of clotted cream, or custard.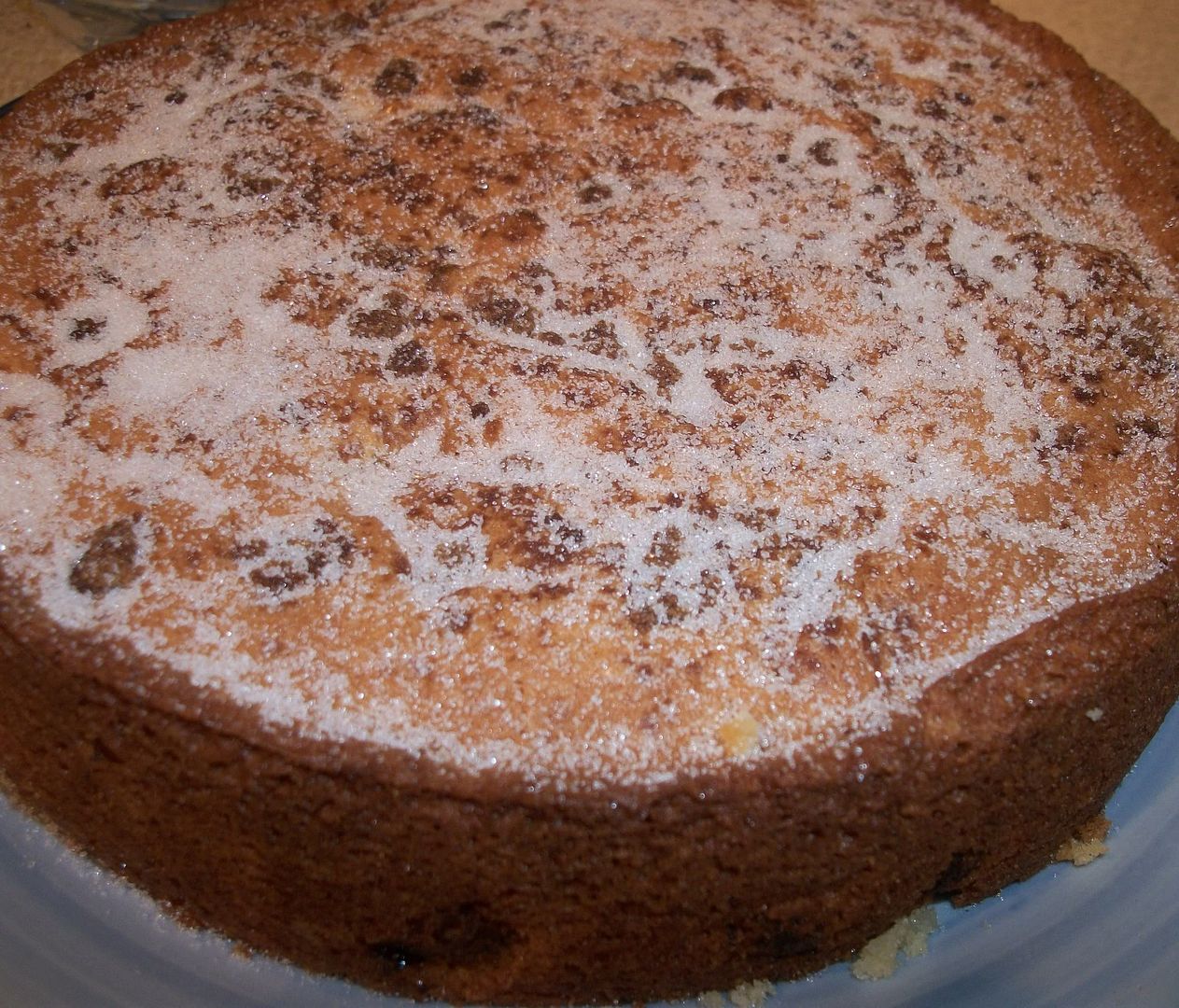 Its the first time we'd tried it, and when it had custard poured over it the cake tasted strangely gingerish! We definately hadnt added any theres no spices involved. Its not the prettiest of cakes but definately nice.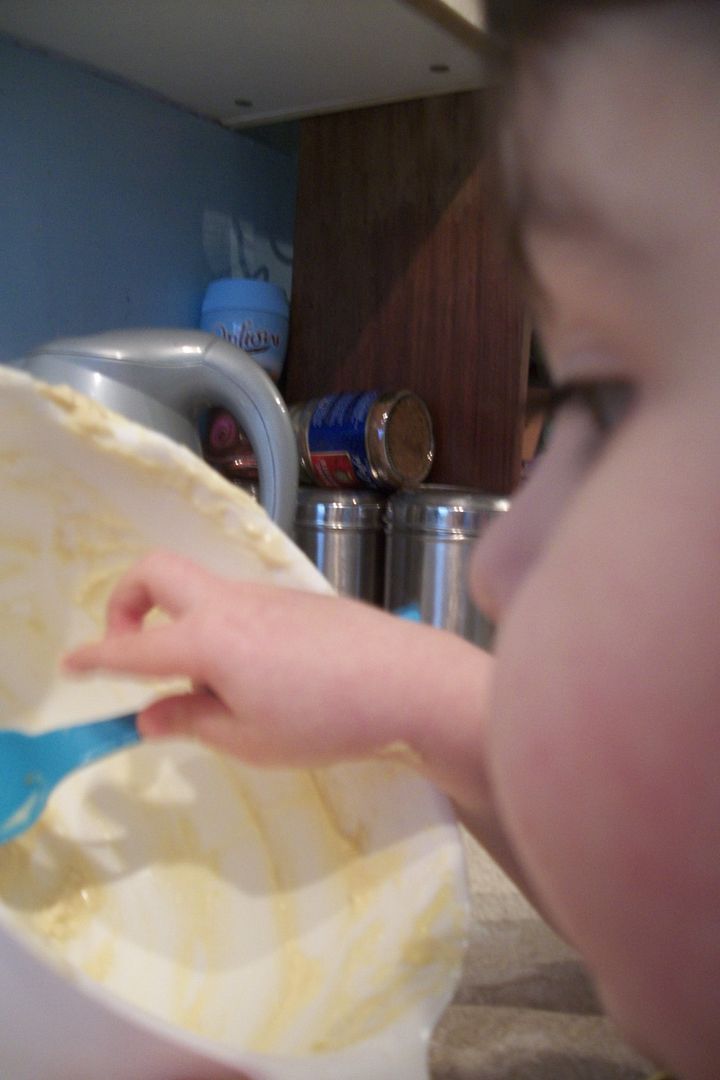 Always remember to clean the bowl
Using your fingers really helps with this at the end