99% of the Scrapbook pages I see are happy, joyous pieces of work, a celebration of an event, person or other memory, I believe this gives future generations a false outlook of our lives, so sometimes I just have to scrap the downsides of life to give a whole picture.
I'm almost ashamed to say that one of these times was my pregnancy with my second son, maybe its because apart from morning sickness and a long labour with first son I had a fabulous pregnancy, I glowed, I was still had a tiny waist from the back view, and I felt good; with second son it couldnt have been more different. Through all the bad times though the outcome was definately worth it, I wouldnt change Kai for the world, and should count my blessings as, though I didnt realise it at the time, on of us could well have not been here now.
For all those who hate bad pregnancy/labour stories, do not click on the pictures for a close up of the journalling.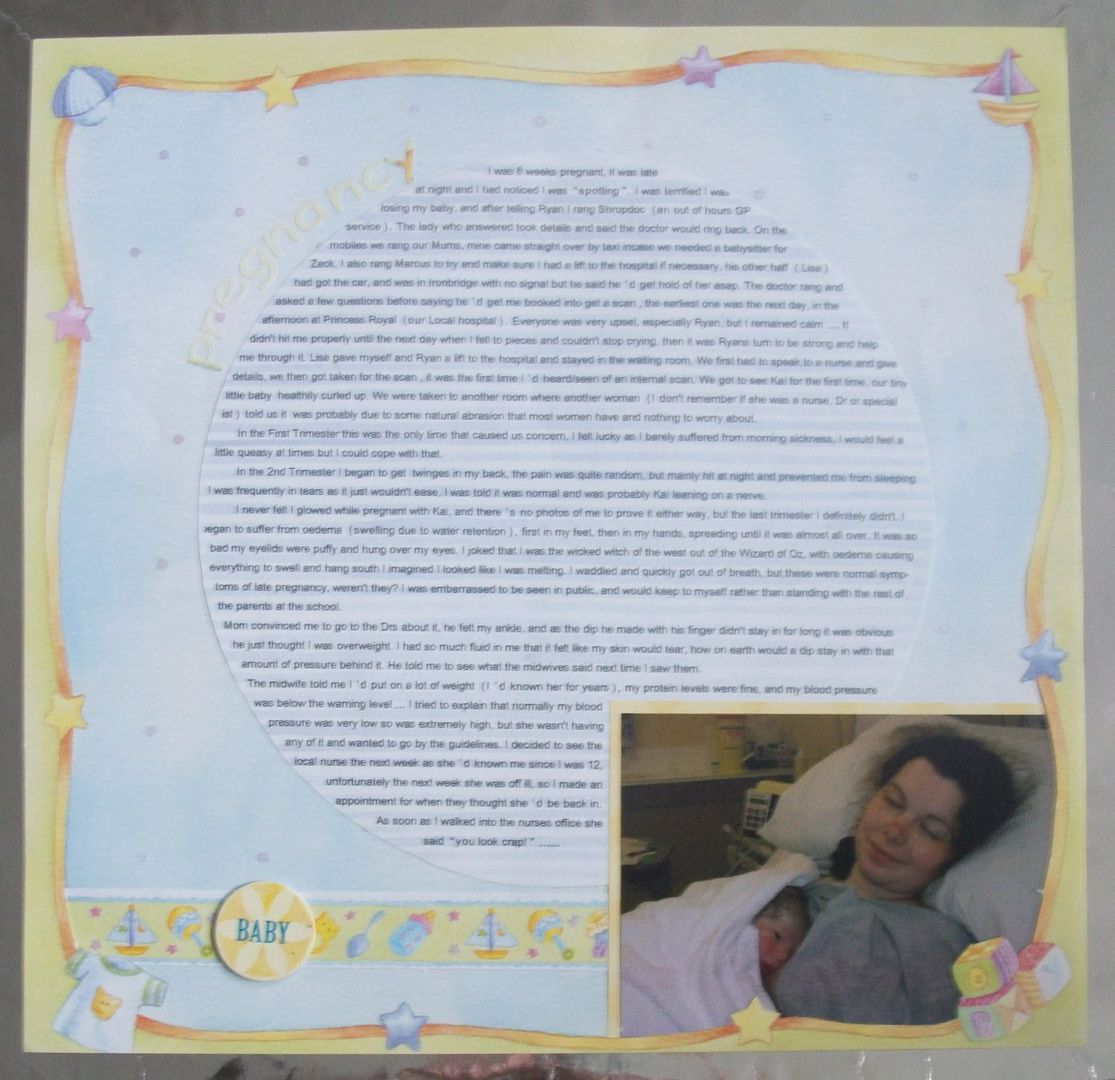 I didnt WANT the pages to look depressing, even if the journalling ended up that way. The border was already on the background, but I found this looked very flat so used a knife to cut slits for the photos and strip to fit through.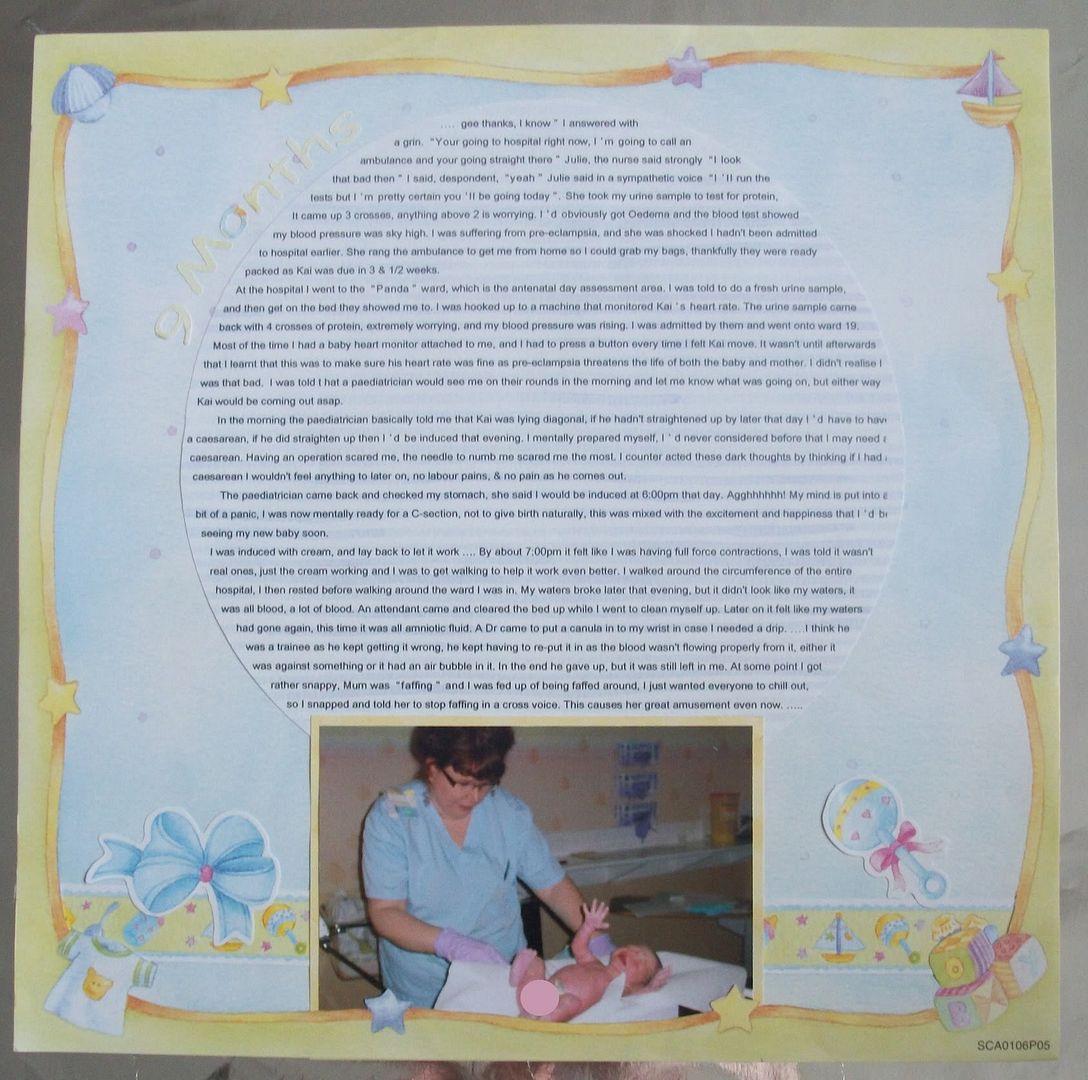 I wanted the main focal points to be the journaling and then the photo. I printed the journalling onto a similar blue paper as the background, and then put it in the centre so it was the main focal point. The photo I mounted onto yellow to match the page border and kept them at the bottom so eye would follow the story down to them.
The band was added to give interest and balance to the page, as was the stickers/chipboard.


The title I wanted to blend in a bit more with the background so I used the craft robo to cut the letters out of pale yellow.

The final 3 page layout.