I wanted a flat pair of pumps for the NEC, perfect for lots of shopping without aching feet, and had already planned that I was likely to alter them. Having a look round Primark I spotted a red pair of slip ons for £8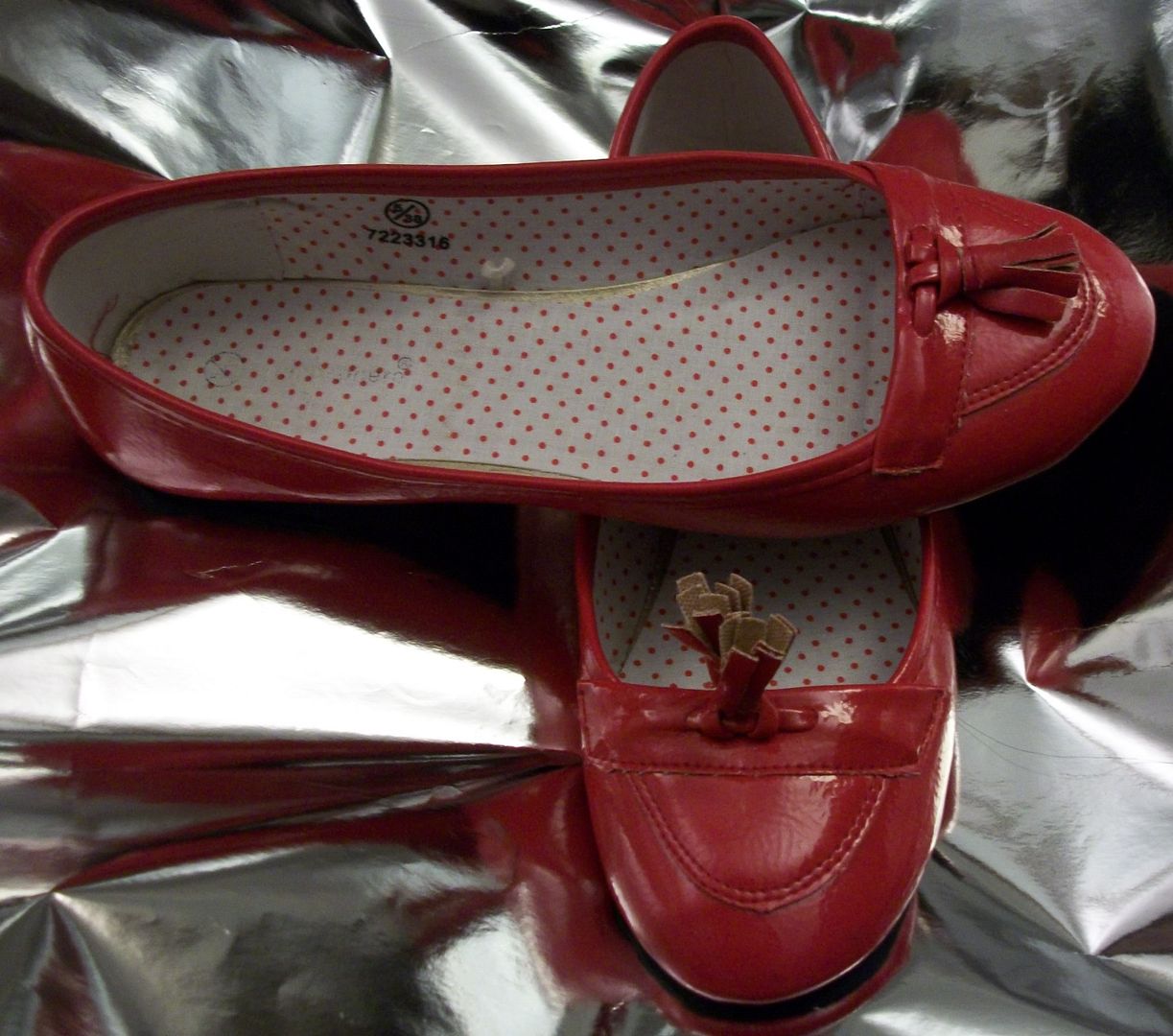 The tassle bits were horrible, and one wouldnt even lie straight down, but I could see that I could remove them easily, and liked the shape and colour of the actual shoe.
I started by removing the tassles. I then gathered some black lace and hand stitched it to the front.
I carefully drew a swirly card suits pattern onto the card in ink pen, and when I was happy with it went over it in black marker pen. I let this dry and wiped over it with a damp cloth to remove any ink left