Last Tuesday it was Kai's 3rd birthday, it took me a while to decide on whether to make him a train cake or get a Mario cake like Zack had for his 11th birthday. I decided to go for the train cake as he'd probably still be into Mario in the future.


I made up some chocolate butter icing, and bought a long chocolate swiss rolls, and a short one.

The longest I used as the engine train, and the smaller one as a carriage.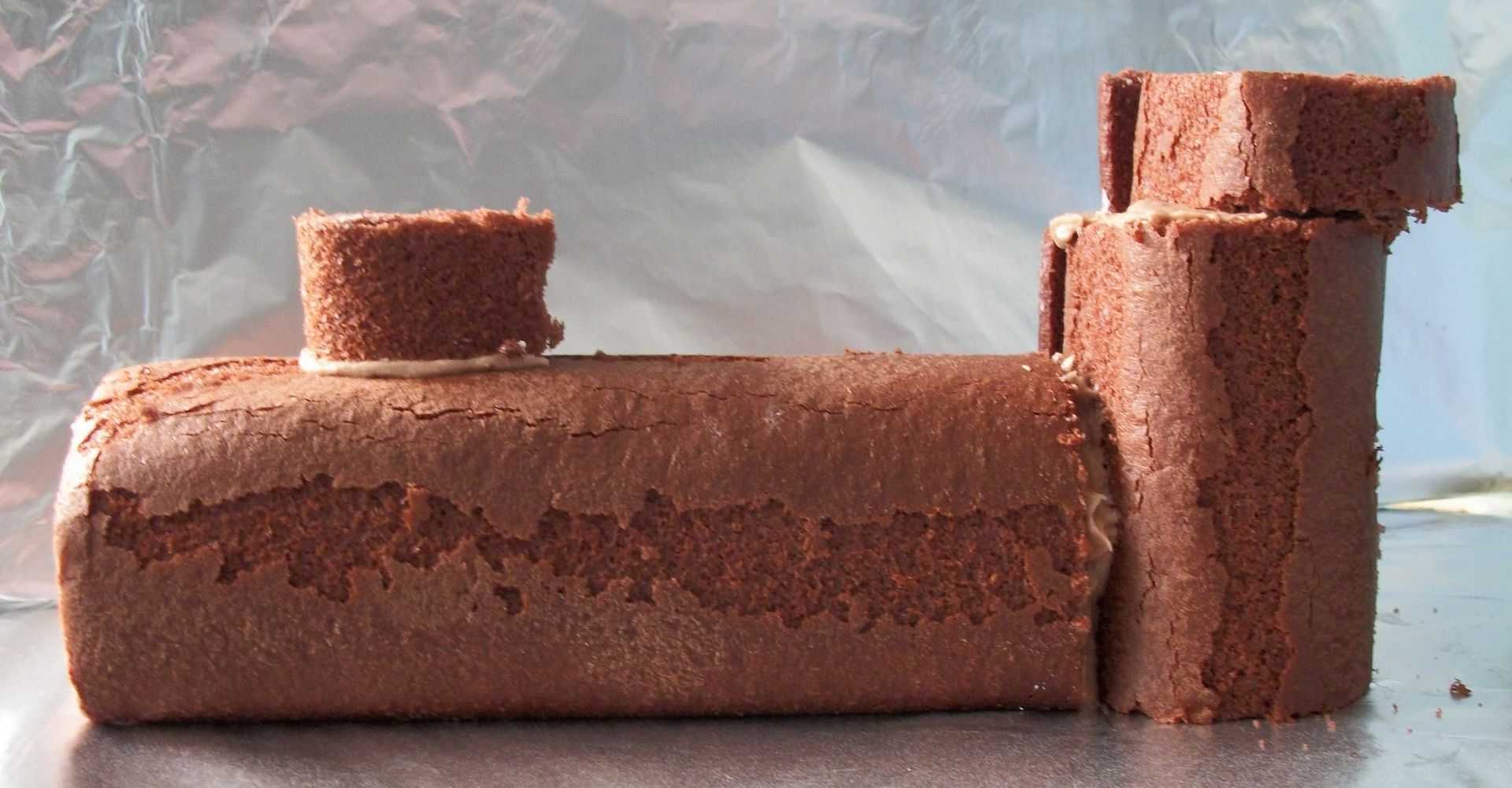 I used the butter icing to stick the pieces together.

And then to cover the whole thing, which was much trickier than I thought it would be.

I finished off by adding the candles, rainbow milk buttons (carriage wheels and windows), dolly mix (cargo) and liqurice wheels (train wheels)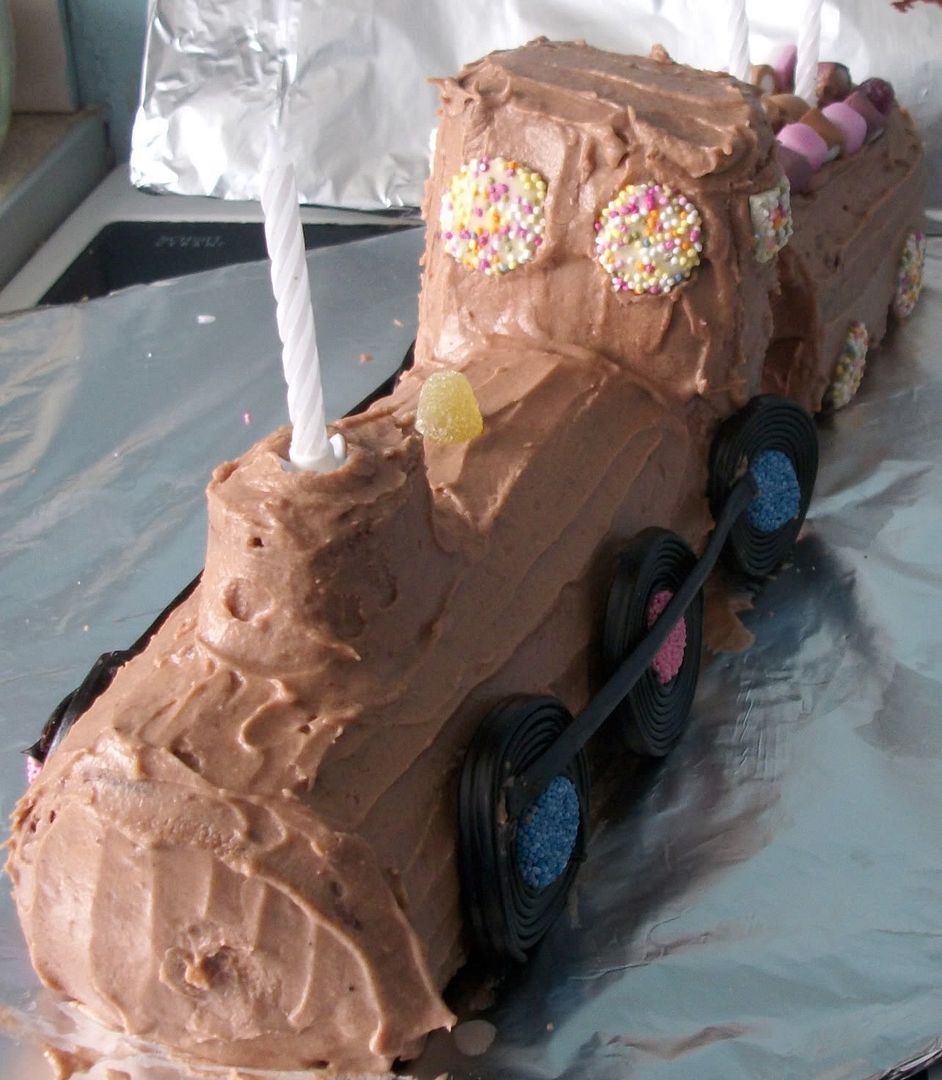 All lite up
A swirly slice